Description
MY CHANNEL:
www.youtube.com/channel/UC2pPk…
Bat version of the background ponies suggested by

Preview image made by

Soure files used (and that you can use TOO):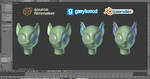 A pack of ponies that contains bat ponies enhanced version (plus some bonus models like Starlight from season 6 of

and others that I don't spoil)
Each pony has:
*refined textures;
*right quality\size of each texture;
*
independent textures from lightwarp.

Let me know if there are problems.

Hope you like the pack, and for who wants to have the damn eyebrows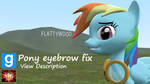 <- Here.

About animations, you need this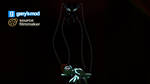 (and you need to re-download it in case of new updates).




Update 15/07/2018

*added mirrored manes (and mirrored jigglebones);
*added main bones for the manes;
*replaced some flexes about the mouth (the ones about up and down) with two stereo ones (so they'll work with presets too);
*other minor bugs have been fixed.
Image details
Image size
1920x1080px 2.08 MB