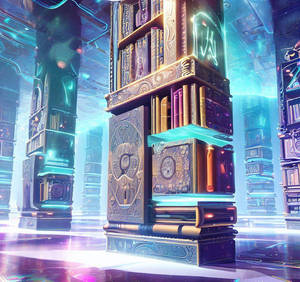 Codehart Ottonamas Magic Library Halls
Welcome to Codehart Ottonamas Magic Library! Within these vast halls, you shall find artwork, stories, artifacts and games the world has never before seen. This library has been hidden away for many years, but now has been rediscovered and presented to you. Subscribe and find out all the fabulous mysteries and wonders this Library holds.
---

Description
Support my artwork by giving it a

!


Made using ps cc and wacom intuos pro.
Image size
4300x3000px 14.74 MB