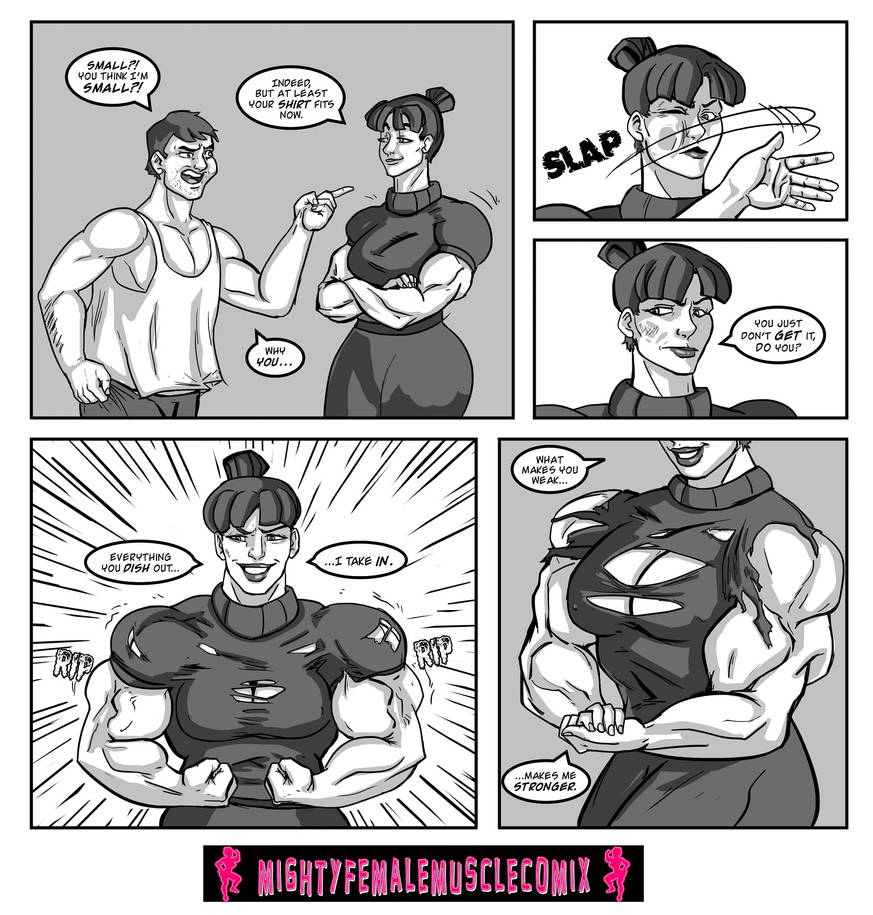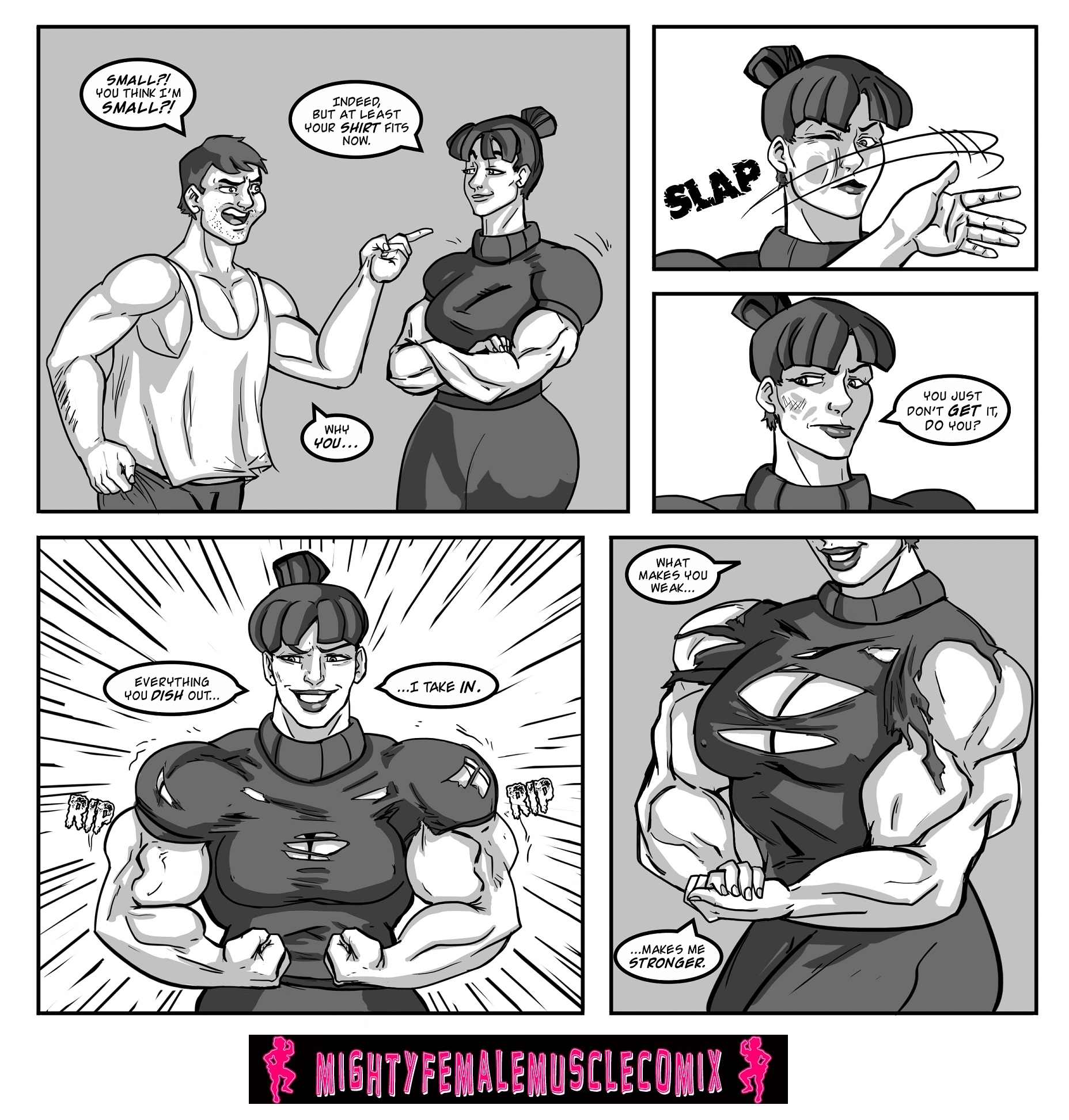 I am really excited to present to you the first comic of the new year, and its a comic I am really proud of. It's drawn by the amazing and incredibly talented

and cowritten by the equally as amazing and talented

, he drew Gym Love and Ms. FemmaXX. This comic is our homage to the old horror comics of yesteryear, only instead of horror its FMG and Male Muscle Drain. I present to you all Tales From The Muscle Zone it is a 26 page comic consisting of 5 short stories hosted by Abdomina the Mistress of Might. Each story contains fmg, male muscle drain, fem dom, feats of strength, and muscle worship. Lots of fun and lots of FMG!
The comic can be purchased at my shopify page Mighty Female Muscle Comix
Shopify
or via my membership site Mighty Female Muscle Comix
Membership
.
Both methods are viable and affordable options.
Enjoy the samples!

I dont always like muscle drain, but when I do the drained deserve it.

*sips ginger ale*

Reply

Totally agree with you... And while I actually do like muscle drain a lot... I think how you approach it matters. I don't have one method... As sometimes I use muscle drain in some slapstick an silly stories and there is no malice there. Other times I use it as a metaphor for certain things. Sometimes its justifiable and used as karma-eque method of revenge. I do want to make a old time monster movie approach of a woman who just drains and drains and drains... But, again... She'd be the bad person and treated as such... Could be a fun comic. But, glad you enjoyed this sampel.
Reply

Reply