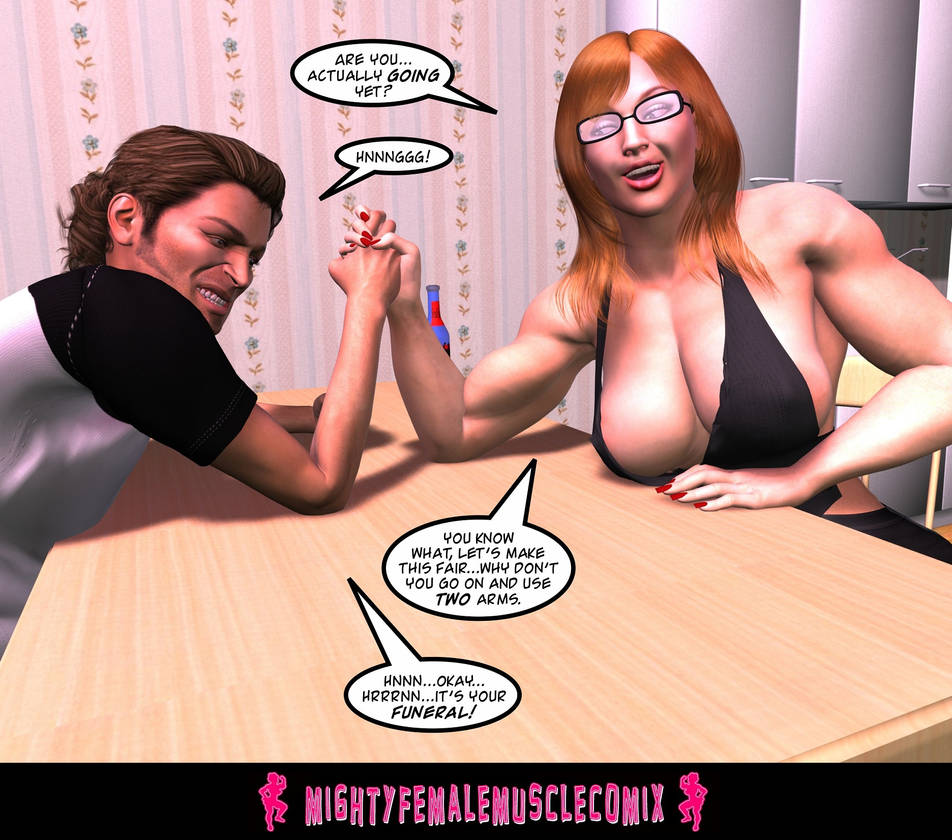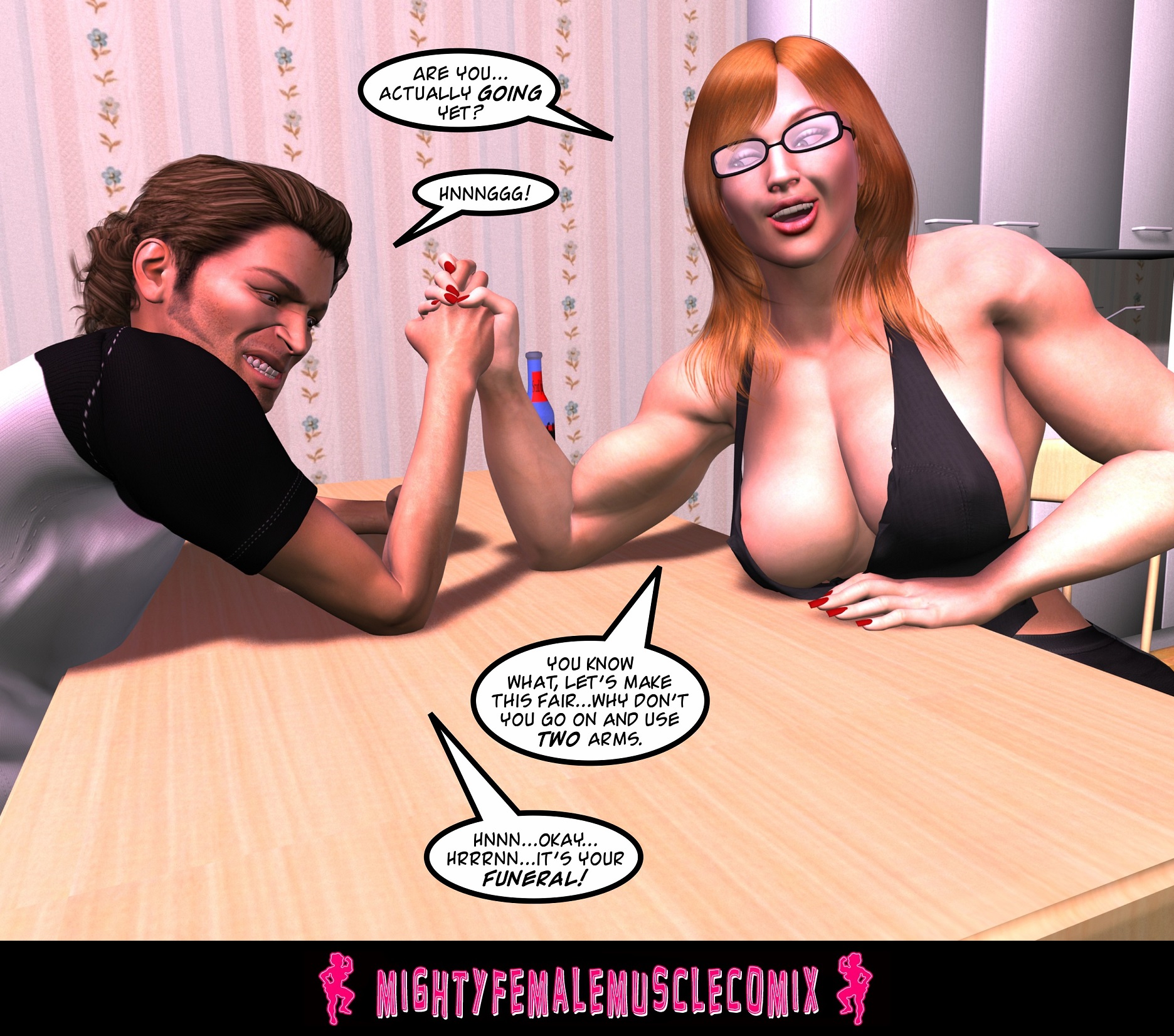 Watch
If you ever find yourself with a muscle growth elixir then you should drink it right away, or else you could end up like Billy. Billy's girlfriend Cindy takes his muscle growth potion from him and grows bigger and stronger than him with each and every sip from the bottle. She finds that she loves being bigger and stronger than him and all he can do is beg her to leave her some of the "Stud Juice" for him. This is an 80 page 3d comic co-written by the talented

. This is one of my all time favorite 3d comics I've ever made and it also has some of the best growth sequences I've ever created. Lots of size comparisons, feats of strength, a great arm wrestling scene, and of course FMG! And even a little bit of male muscle growth in this one.
The comic can be purchased at my shopify page Mighty Female Muscle Comix
Shopify
or via my membership site Mighty Female Muscle Comix
Membership
.
Both methods are viable and affordable options. And as always thanks for your support. Its your support that helps MFMC grow just like the ladies in our comics.

Man: where is my spinach?
Reply

Really loved this one! Great concept, artwork, and execution! Another great comic

Reply

Thanks... This one took a long, long time to make. I don't think I'll ever make one this long ever again. I'll just make it multiple parts. But, this was a really fun one... Just took a long time. Glad you liked it.
Reply