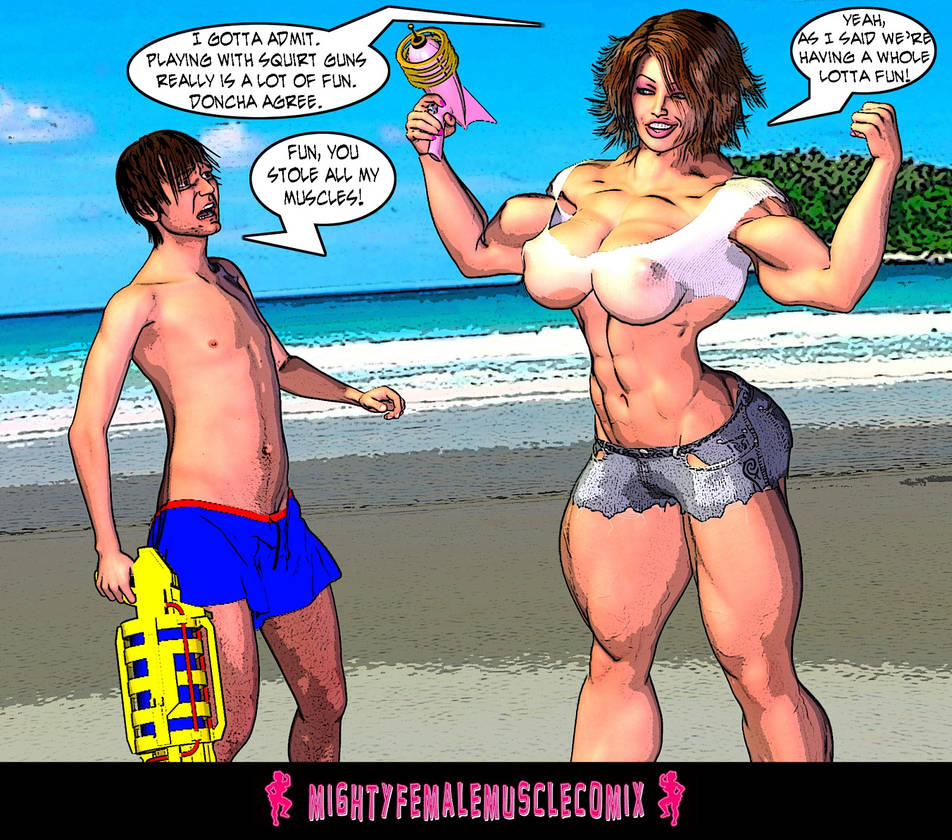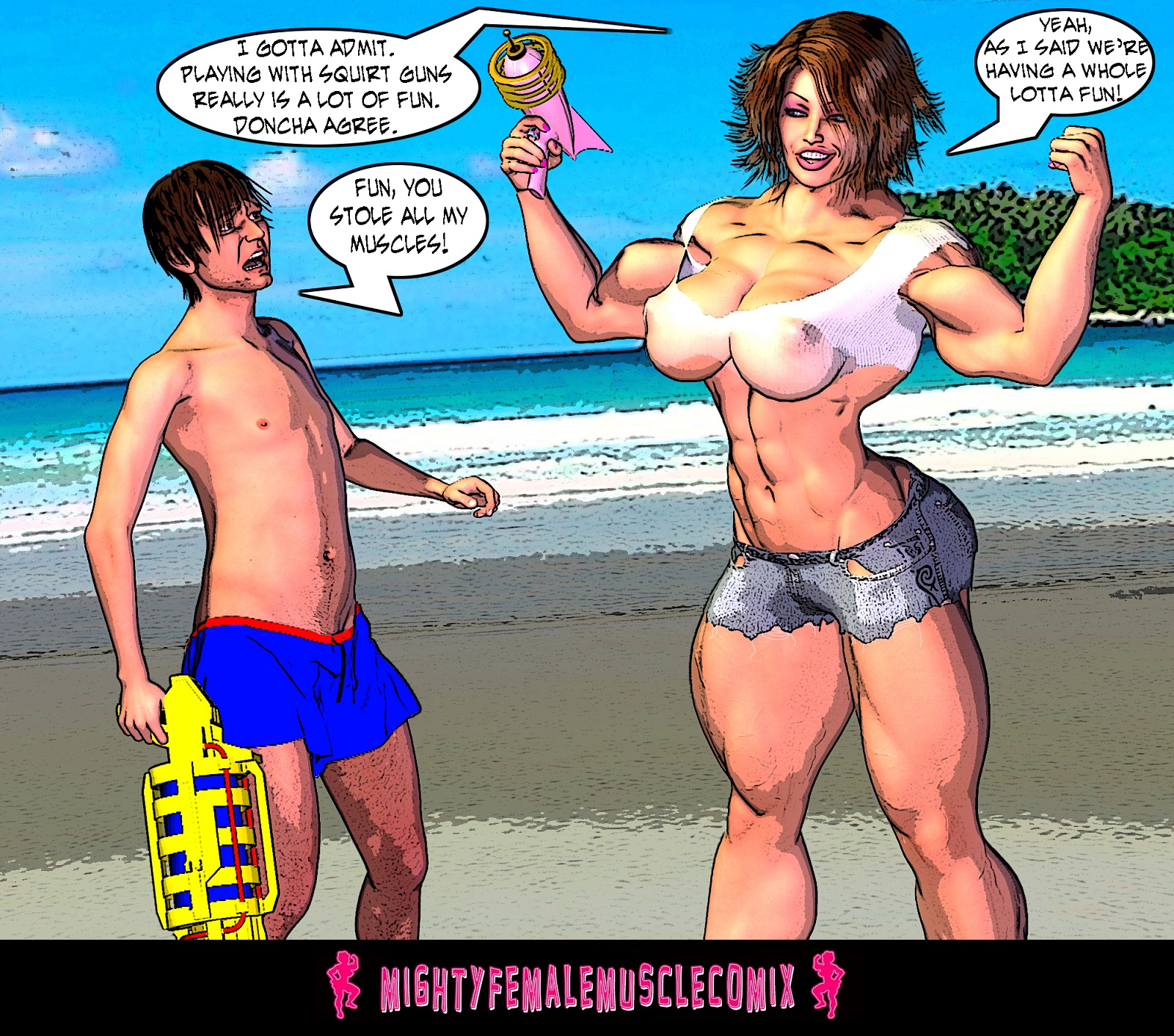 Watch
I present you all with my newest comic co-written by

and drawn by the talented

. The comic is about a group of young women who decide it's their right to be big and buff and powerfully strong. So they buy a set of weird ray guns that can drain the muscle and size from men. Armed with their ray guns they go hunting at the local gym and proceed to drain every sinew and muscle fiber from every man that they see. Just a really fun and zany time to be had in this comic. If you liked skinny dipping you're going to love this one.
The comic can be purchased here at
Mighty Female Muscle Comix Shopify
.
As always enjoy the samples and thanks for your support!