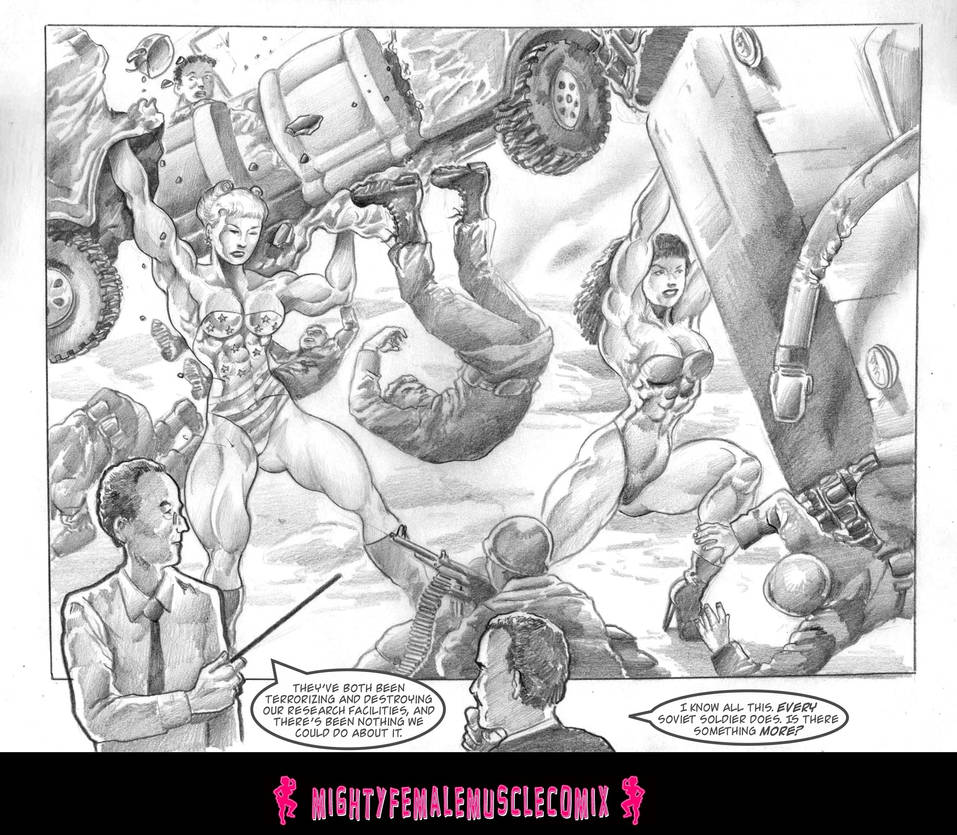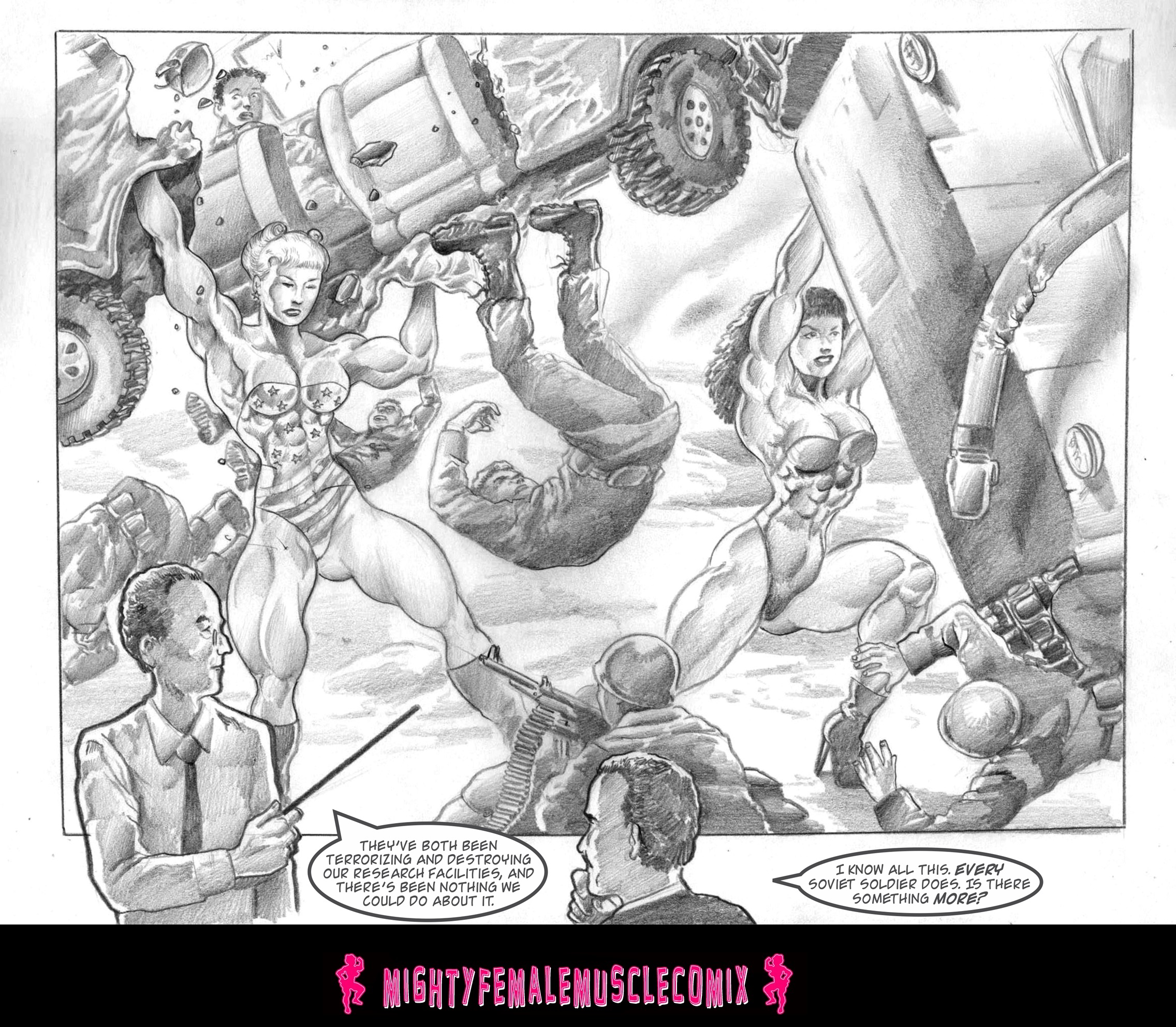 Ms. Liberty returns in another exciting installment presented by Mighty Female Muscle Comix. She's tasked with making sure that all the Soviets attempts to create a super-weapon are squashed, and thanks to her nigh invulnerability and super human strength she does just that crushing them right beneath her high heels! This is a 25 page comic drawn by the amazing and talented

and co-written by the equally amazing and talented

. This issue is for fans of both female muscle growth as it has lots of sexy fmg in it, and also superhero feats of strength... I meanlook at her tear through tanks. Lots and lots of sexy superhero action in this one.
The comic can be purchased at my shopify page Mighty Female Muscle Comix
Shopify
or via my membership site Mighty Female Muscle Comix
Membership
.
Both methods are viable and affordable options.
Enjoy the samples!

Reply

Thank you very much for these latest Miss Libery adventures. I once again loved the comic which is for me one of the best superheroine comic ever !
I particularly loved the heroine's succession of strength demonstration. The dialogues are perfect showing a Miss Liberty confident, sure of herself and proud of her strength : it's so exciting !
Finally, the scenario is awesome we are kept in suspens and I can't wait to read the next issue !
One last thing : I love the "bimbo style" too ! It would be great to see Miss Liberty doing the same feat of strength in bimbo style !
Thanks again for your work !
Reply

Well... The bimbo drug takes away ones power... So Ms. Liberty can't be super strong when she's in that bimbo form. But, I got some cool ideas. So don't worry. Part 2 I'm planning on being super epic... Which will be hard to top part 1... But, I think it'll be possible.
Reply