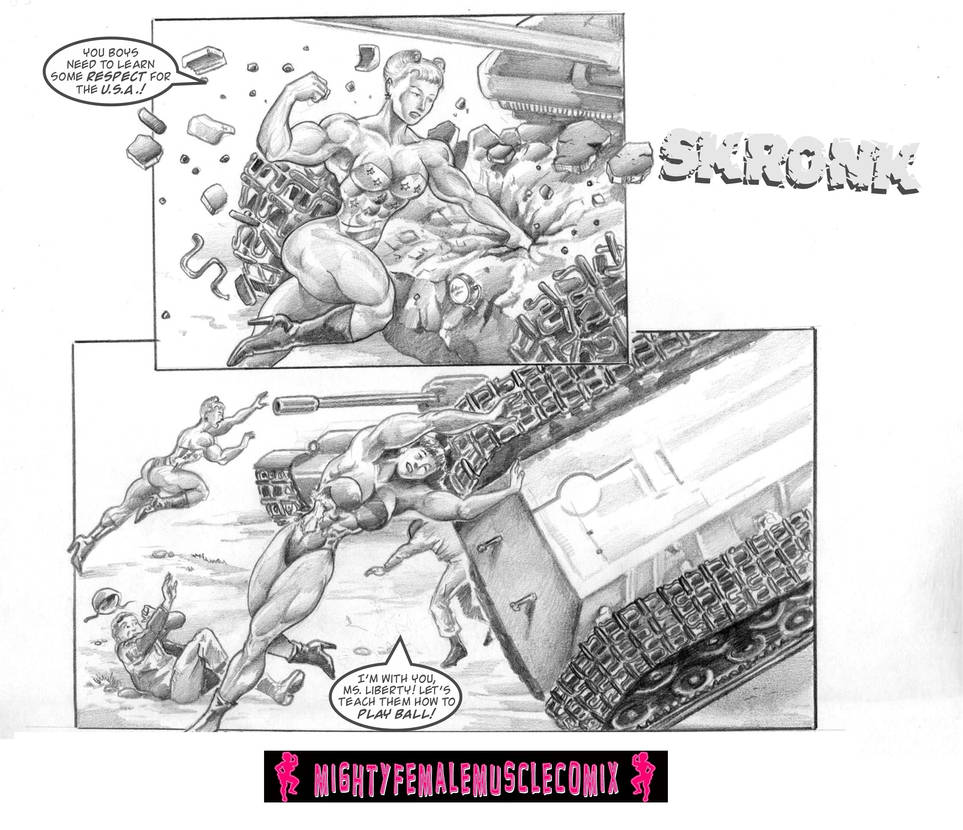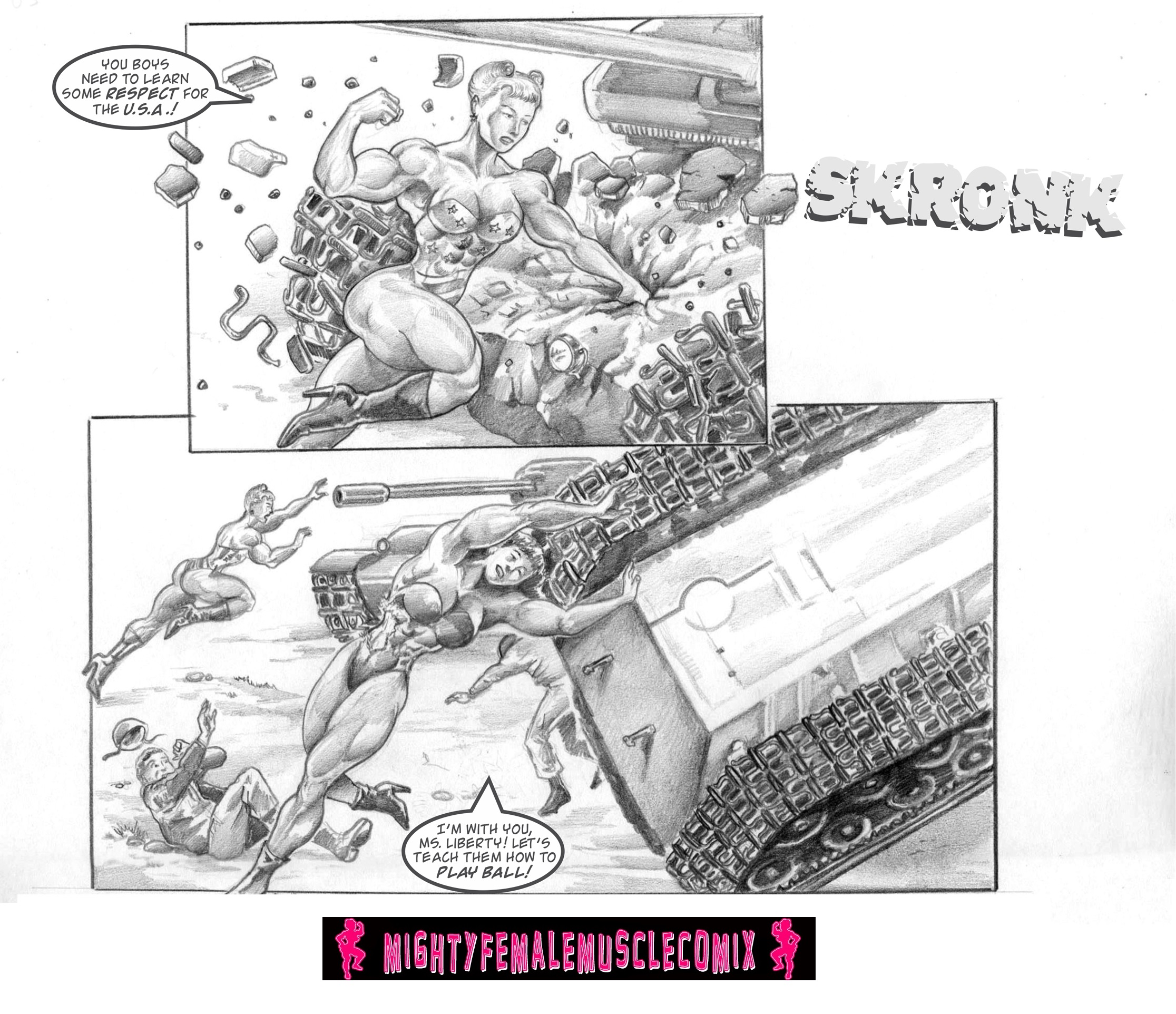 Ms. Liberty returns in another exciting installment presented by Mighty Female Muscle Comix. She's tasked with making sure that all the Soviets attempts to create a super-weapon are squashed, and thanks to her nigh invulnerability and super human strength she does just that crushing them right beneath her high heels! This is a 25 page comic drawn by the amazing and talented

and co-written by the equally amazing and talented

. This issue is for fans of both female muscle growth as it has lots of sexy fmg in it, and also superhero feats of strength... I meanlook at her tear through tanks. Lots and lots of sexy superhero action in this one.
The comic can be purchased at my shopify page Mighty Female Muscle Comix
Shopify
or via my membership site Mighty Female Muscle Comix
Membership
.
Both methods are viable and affordable options.
Enjoy the samples!

Can't tell you how excited I was to see more Ms. Liberty. She is by far my favorite as she is one of the few superwomen comics on the site. Dracowhip's depiction of her and the scenes are fantastic, the storyline is very good and it is full of super strength scenes. I love it!!
More please!!

Reply

Sadly... You're one of the minority... My last 3 Ms. Liberty releases haven't been very popular. And that is the reason why I'm not making or releasing 4-6 a year. I love the character, and I these comics are some of the best I've ever made. But, they haven't found their audience yet.
But, there will always be more of her. So don't worry. Thank you for both your support and your kind words.
Reply

wow !! Awesome !! More her !!
Reply

Yep... She is back... She will be back 1 or 2 more times this year... Maybe even 3 if the demand for her is there... We'll see... But, this comic I am really proud of. Lots of hard work and took me many different drafts to get it right.
Reply