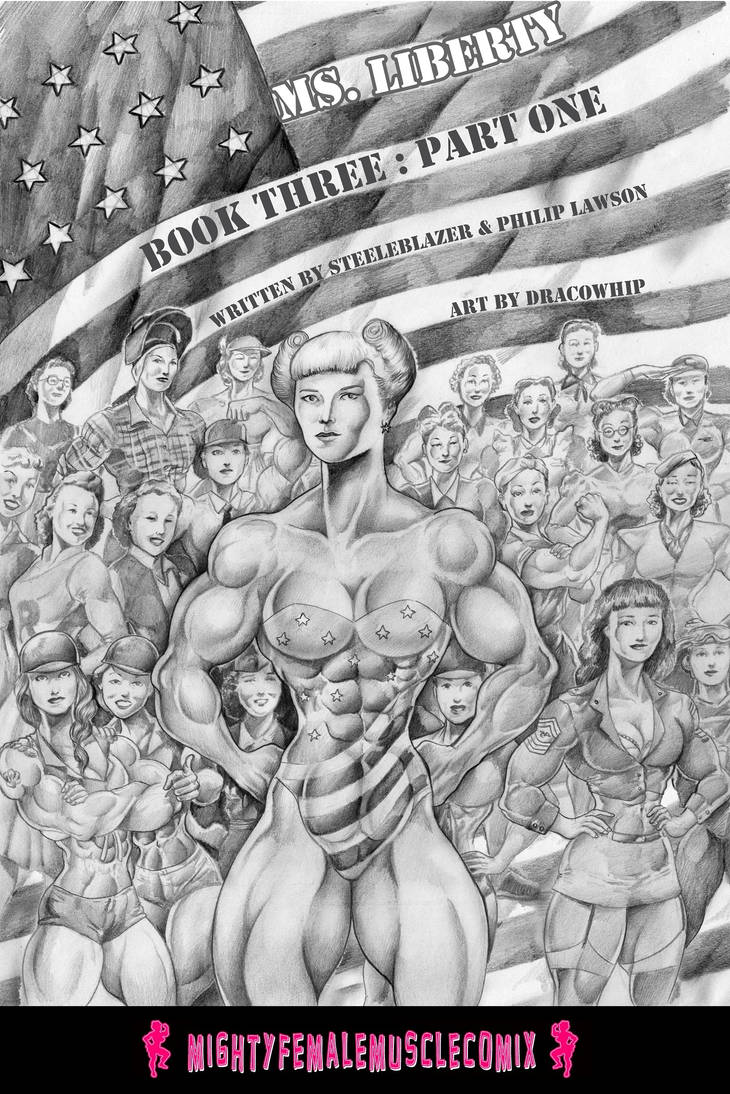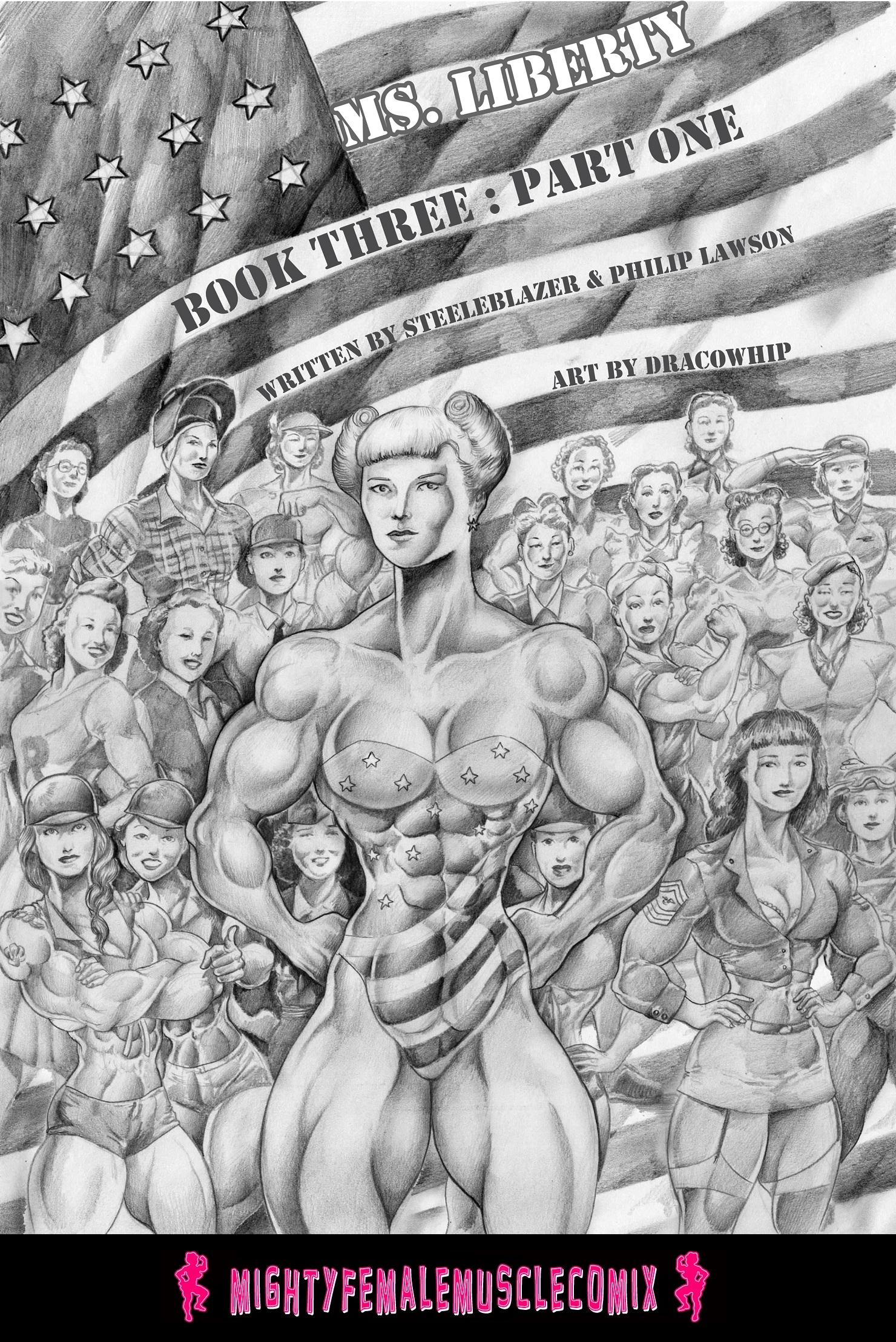 Ms. Liberty returns in another exciting installment presented by Mighty Female Muscle Comix. She's tasked with making sure that all the Soviets attempts to create a super-weapon are squashed, and thanks to her nigh invulnerability and super human strength she does just that crushing them right beneath her high heels! This is a 25 page comic drawn by the amazing and talented

and co-written by the equally amazing and talented

. This issue is for fans of both female muscle growth as it has lots of sexy fmg in it, and also superhero feats of strength... I meanlook at her tear through tanks. Lots and lots of sexy superhero action in this one.
The comic can be purchased at my shopify page Mighty Female Muscle Comix
Shopify
or via my membership site Mighty Female Muscle Comix
Membership
.
Both methods are viable and affordable options.
Enjoy the samples!

I've really come to love Dracowhip's art. Can't wait for the next part of this! Any more Alpha to Beta planned?
Reply

Yes... I hope something around March for the 3rd Alpha to Beta... I hope to release issues 3, 4, and perhaps 5 this year... But, don't imagine to go past 5... If... We even get to that one. I think its best to take the time get the stories right. But, Alpha to Beta is really a special comic and I am glad everyone seems to be enjoying it, and I know you all will like what is coming in the next few issues.
Reply

Has Manic given up on drawing Miss Liberty?
Reply

It's complicated. Manic will from time to time still draw Ms. Liberty. In fact I have a short Ms. Liberty comic from him that will be released. But, for more than a few reasons, Dracowhip is going to be the lead artist on Ms. Liberty... But, I do hope to release the Manic Ms. Liberty comic I just mentioned this year. And I hope to hire him for another mini Ms. Liberty comic this year as well.
Reply