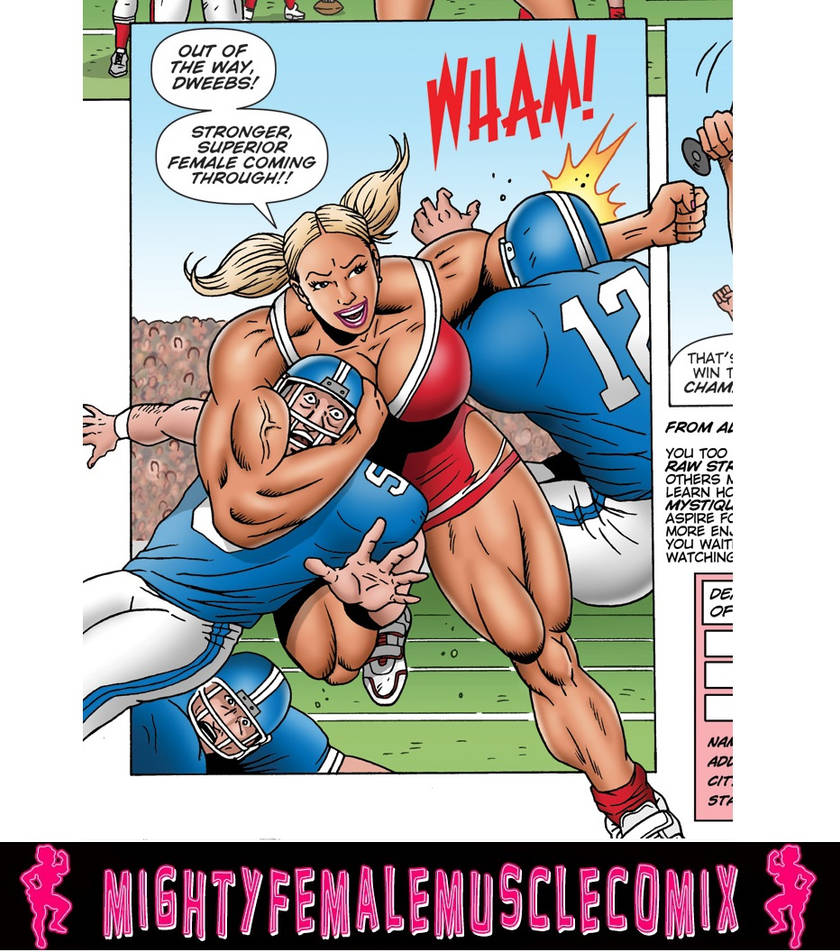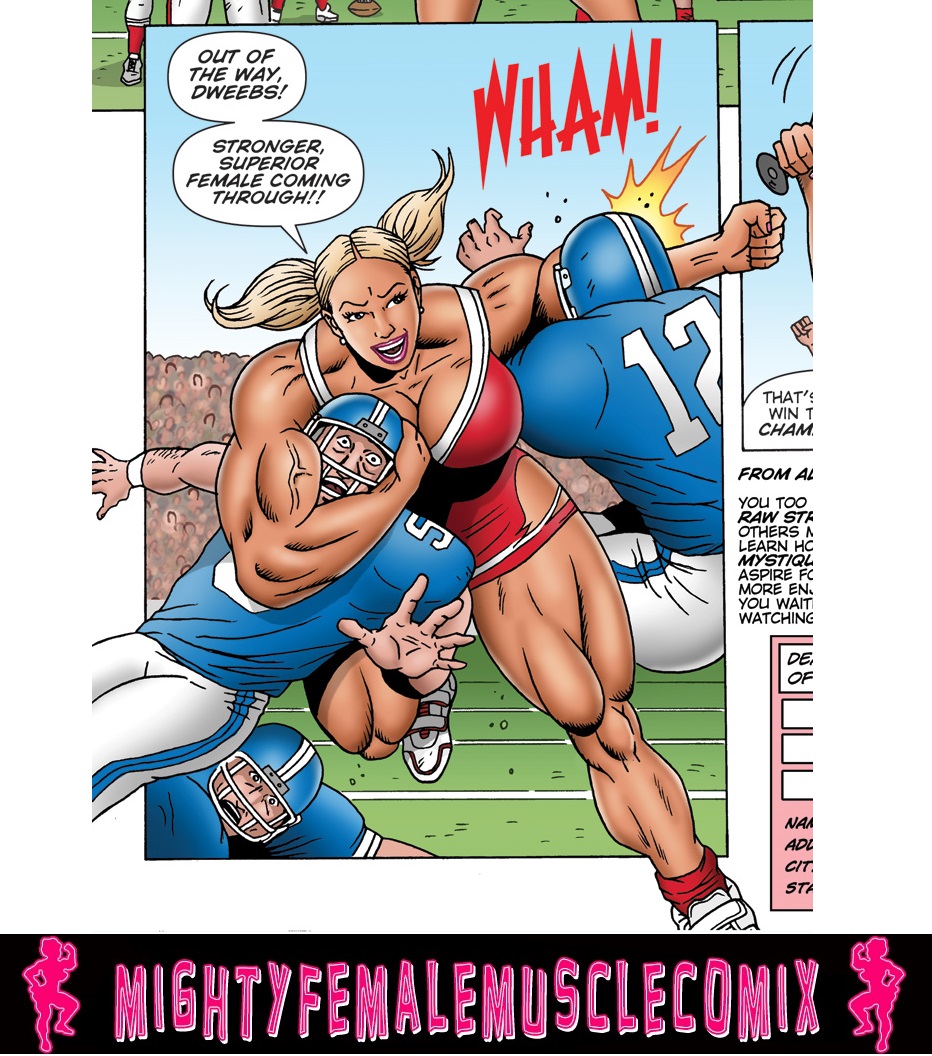 Gitta Braun is the holder of the title of the "Worlds Most Perfectly Developed Woman". She's big, she's strong, she's more muscular and powerful than any man. She has the kind of body that men both envy and desire and that women all aspire for and she specializes in turning weak frail girls into strong powerful women. All they need to do is send away for her book and they too can unlock the secrets of the superior feminine physique. This is a fun 20 page comic collection that includes one terrific comic by

and co-written with

whose mini comic you might have read in FMG Overload Vol. 2 and also a one page mini comic by the legendary icon

.
The comic is exclusive to my MFMC shopify page and can be purchased here at
Mighty Female Muscle Comix Shopify Page
And as always I just want to thank everyone for their support. Its your support that helps grow and make MFMC bigger and stronger just like how Gitta helps and makes girls bigger and stronger.