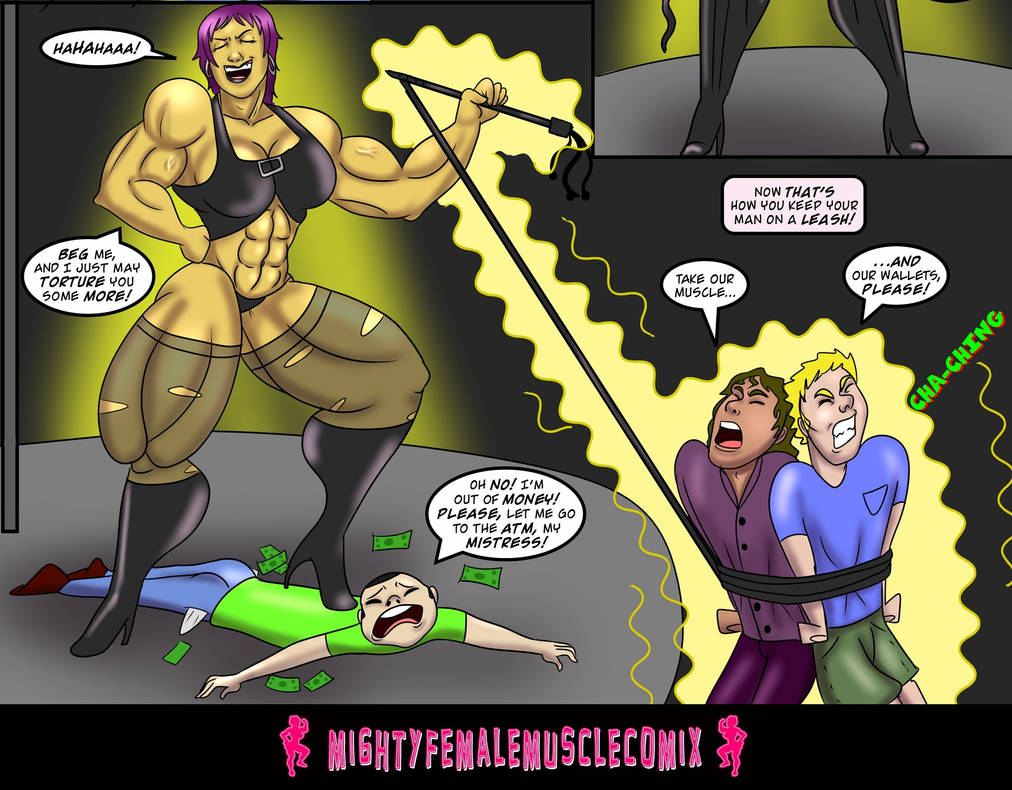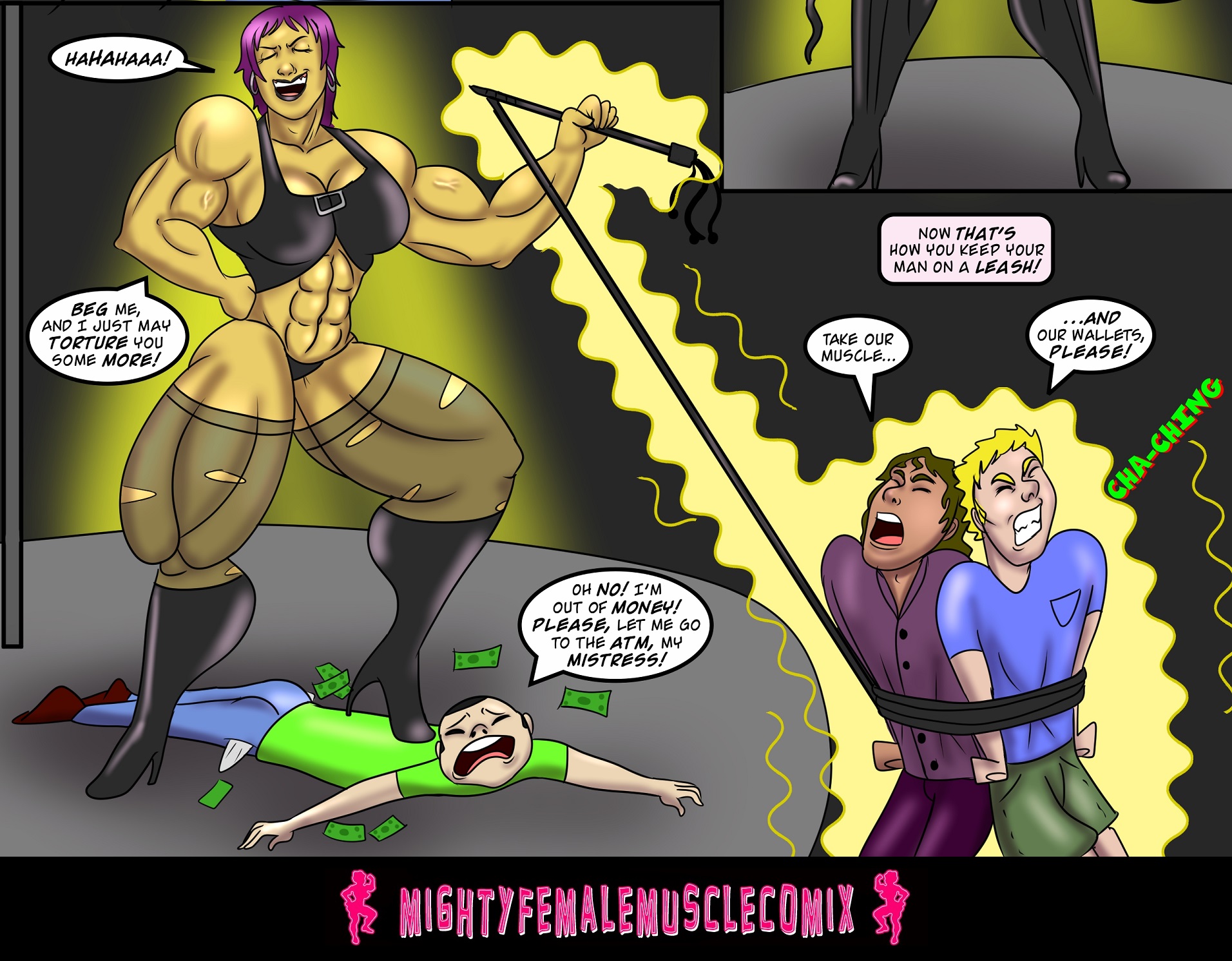 Got a really fun and zany comic for you drawn by the talented

and co-written by the equally as talented

. It's FMG Striptease a female muscle growth comic where the ladies at Flexy's Nightclub are guaranteed to grow on you. 21 is the number, no one allowed in the club any younger and no woman allowed on the stage with biceps smaller than 21 inches. They grow, rip, and hulk right out of their clothes performing the most unique one of kind strip tease you'll ever experience.
This comic is a shopify exclusive and can only be purchased at my site Mighty Female Muscle Comix Shopify Page FMG Striptease.
I hope you all enjoy the samples and thanks to everyone for your support. Its your support that makes MFMC possible and helps it grow bigger and bigger, just like the ladies you find in our comics.

Hope they come more pictures where she physically tortures him orphaned!
"Love"
Reply

"Hahahaaa! Beg me, and I just may torture you some more!"
What a wonderful and lovely comment from her!

And a lovely laugh from her fits perfectly! <3<3
Reply

Thanks. Had a lot of fun writing this comic. She's a nasty cruel domina, and she'll drain your size and stature, while she also drains your bank account.
Reply