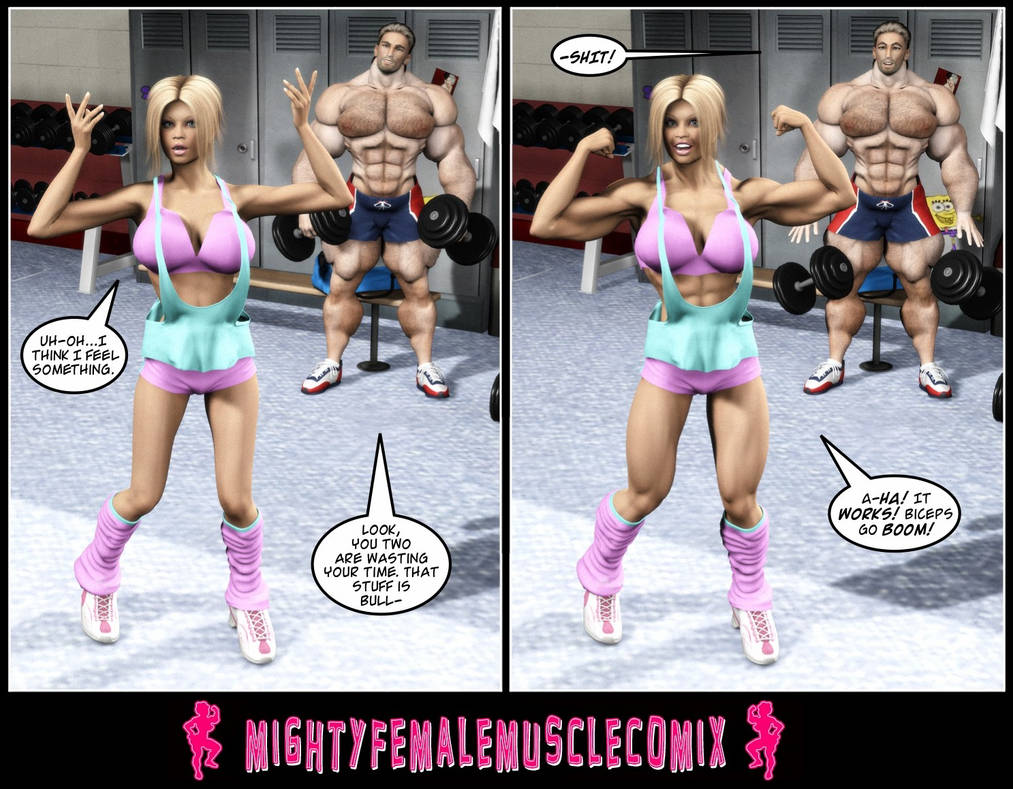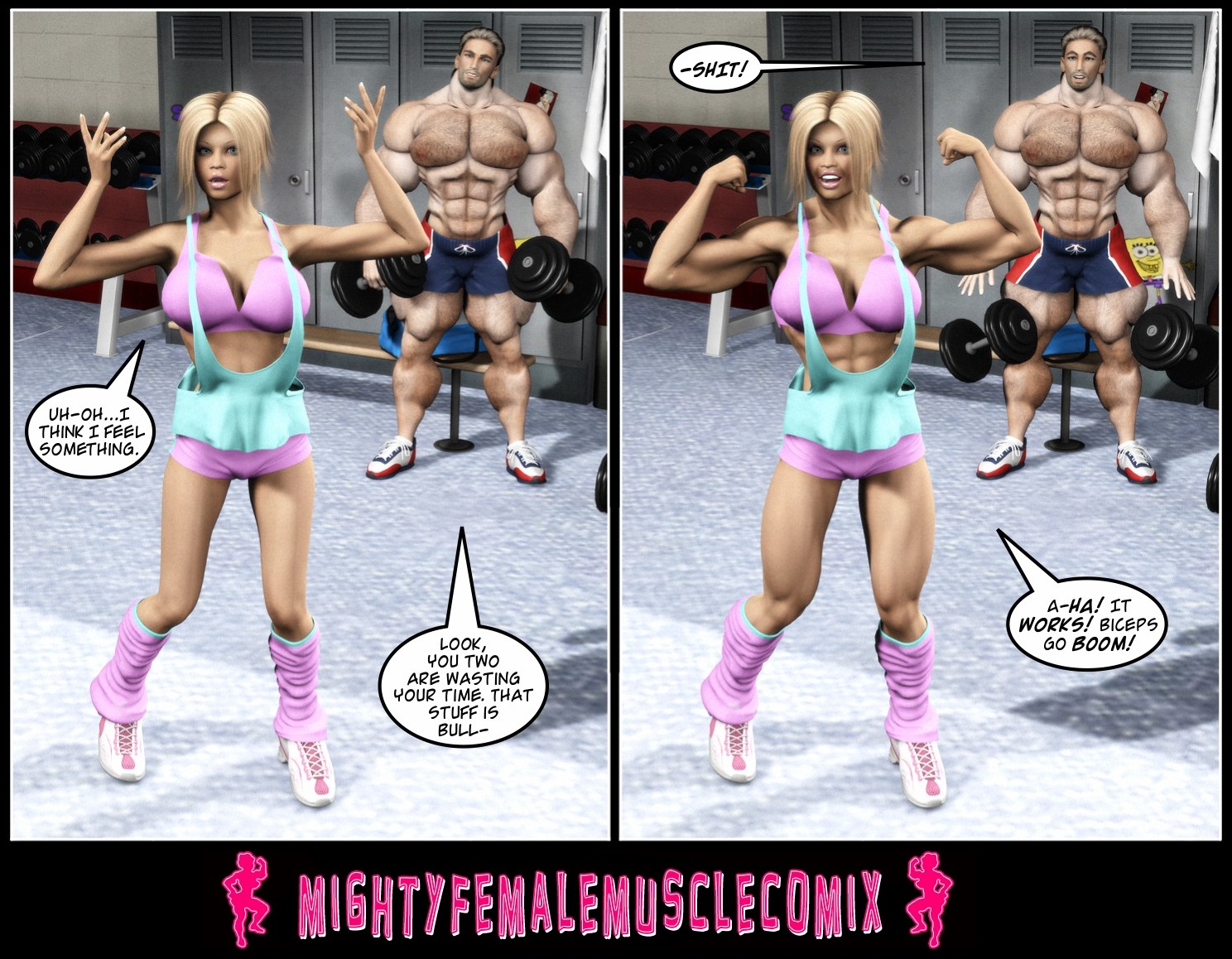 Watch
FMG Candy is a female muscle growth and male muscle drain comic with art by

and co-written with

. Candice and Lolly are just two average girls until they pop some fmg pills and grow bigger and stronger than their personal trainer Tony. It becomes quickly apparent that the macho muscleman is pathetically weak compared to the girls and you could say that they outmuscle him as easily as one could take candy from a baby. When Tony asks if he could try one of their candy pills, the girls offer him a tiny blue one. Tony has thinks that if he takes one of their pills he'll become even bigger and stronger, and once again he'll be stronger than Candice and Lolly. But, little does he know the pills work different on men and he's in for quite the surprise. If you have a sweet tooth you'll love fmg candy. This is a 3d art comic and it has a total of 32 pages of explosive fmg excitement.
The comic purchased at my shopify page my site Mighty Female Muscle Comix
Shopify
or via my membership site Mighty Female Muscle Comix
Membership
.
Both methods are viable and affordable options. And as always thanks for your support. Its your support that helps MFMC grow just like the ladies in our comics.