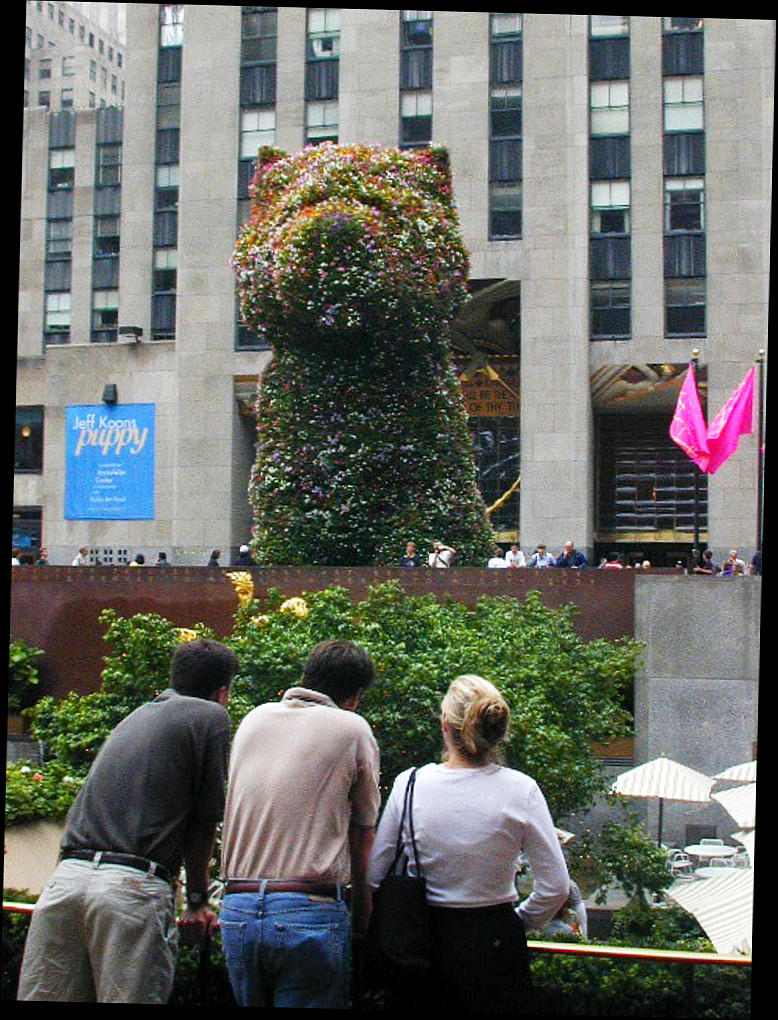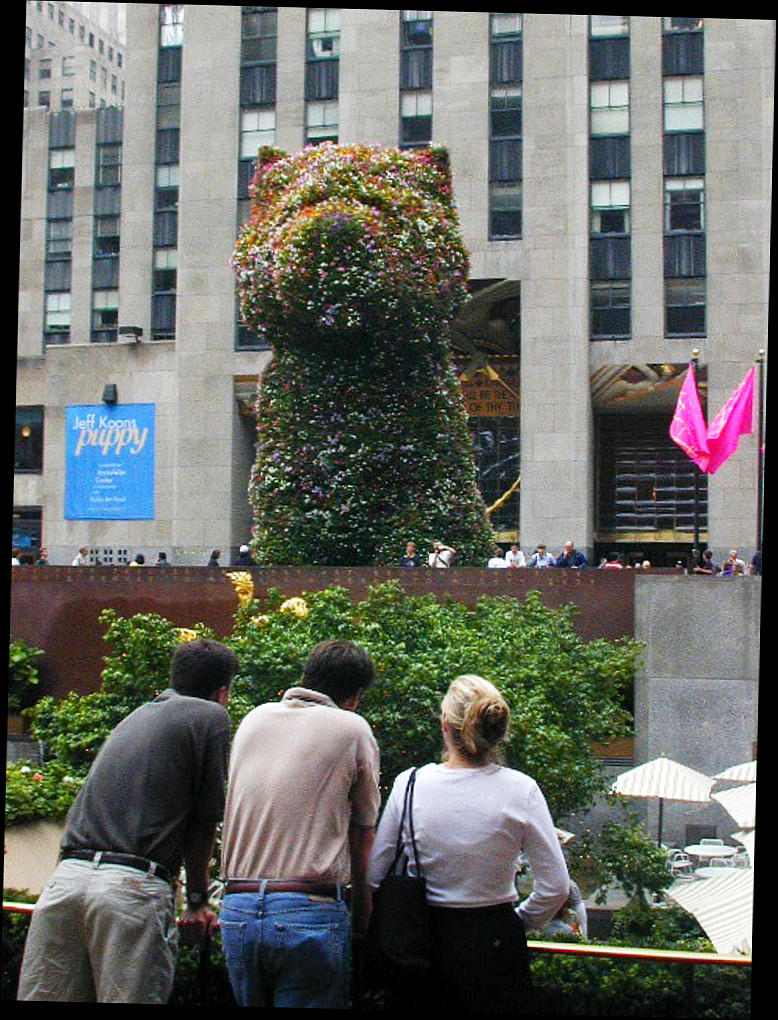 Watch
This was seen in the Summer of 2000. Not grand photography -- in fact, a digital frame made in 640x430 resolution, to save space on the card - unfortunately.

=] i'm actually going to a jeff koon lecture today =]
he is going to be talking about his pieces and of course Puppy
Reply

Really just an old snapshot, and another user had requested I post it. Glad I was able to capture it, just the same. Thanks!
Reply

=] he was amazing yesterday. but i cant imagine what creating art without using your hands must be like. he kept dodging my questions too. answering with not answers. o__0
Reply

James, I love this!
Thank you so much for posting these two scraps of "Puppy".
I always wondered how did it look in NYC since I was there just after it was removed.
It was somewhere in January 1996 that I first saw Puppy in The Museum of Contemporary Art in Sidney. Too bad I didn't have a digital camera at that time . After that they changed the location and Puppy traveled all over the world.….Somewhere in 1992 I saw it again by coincidence in Spain but the flowers looked much different. Unfortunately my photos were made by a disposal camera so I never bothered to keep them.
M.
Reply

Hey, no problem.
It was my aunt, at the time, who insisted I take some pictures of it and send it to her. As a result, I have this bit of history at Rockefeller Center. Disposable cameras were a lot of fun but lousy for zoom shots.
I hadn't realized the sculpture actually traveled the globe.
James
Reply