I've not written a journal for a while, I'm not one for words. But I hope everyone has a fruitful and happy 2013.
I've been on DA for 9 months since starting to use MDB and Apophysis and hopefully starting to get some images out of both that aren't half bad.
Luck meant I got a DD with an MDB image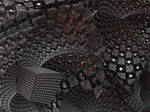 I never envisaged that DA would also lead to me starting to do Photomanipulation work, but this is certainly something that I am enjoying (but I am still getting stuff that is more than half bad

) But this is a great spin off from my hobby of photography
This week has seen me become an admin at

group So this will be a new learning curve, but hopefully one that will again help to improve my manip skills and make new friends.
It always seems strange to me that calling people "friends" seems very natural, though I have never met or spoken to them verbally. But interacted through the written word over a load of wires and via a screen. Yet it seems correct to do with many people who are on DA and have become my watchers.
I want to say a specific thank you to two people.

and

During 2012 Charles has commented like a demon on more work than I would care to count, including mine and has given me indepth advice on different aspects of MDB. Susanne got me going on the Apophysis Pong that we have now had going for over 6 months and has led to me having a better understanding of Apo. I was particularly pleased when we hit image 300 and I managed to pull together the Snooker Table. This also had a personal meaning, as it was a sport my brother-in-law was mad on, but who died in his early 30's a few years ago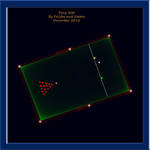 The challenge laid down by

to animate my Tennis Apo image was a brain teaser as I'd never animated anything before, but I got there in the end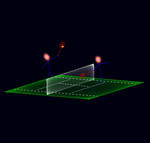 Many thanks to all who watch me and those who comment on my work
Have a 2013 full of learning
Steve