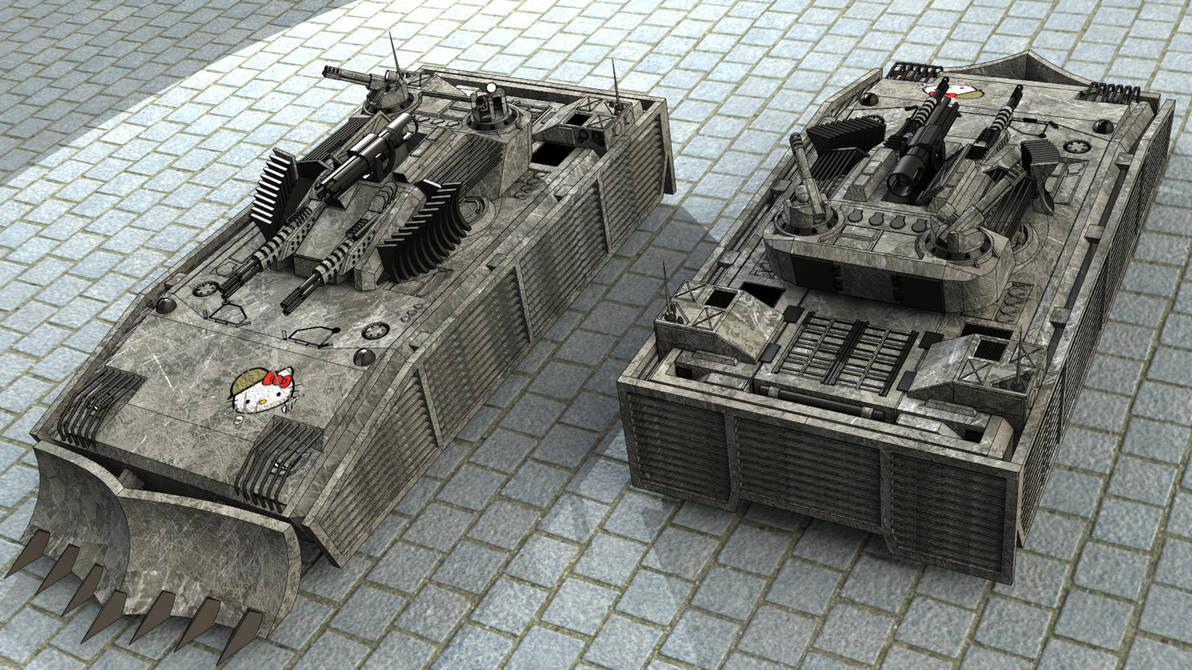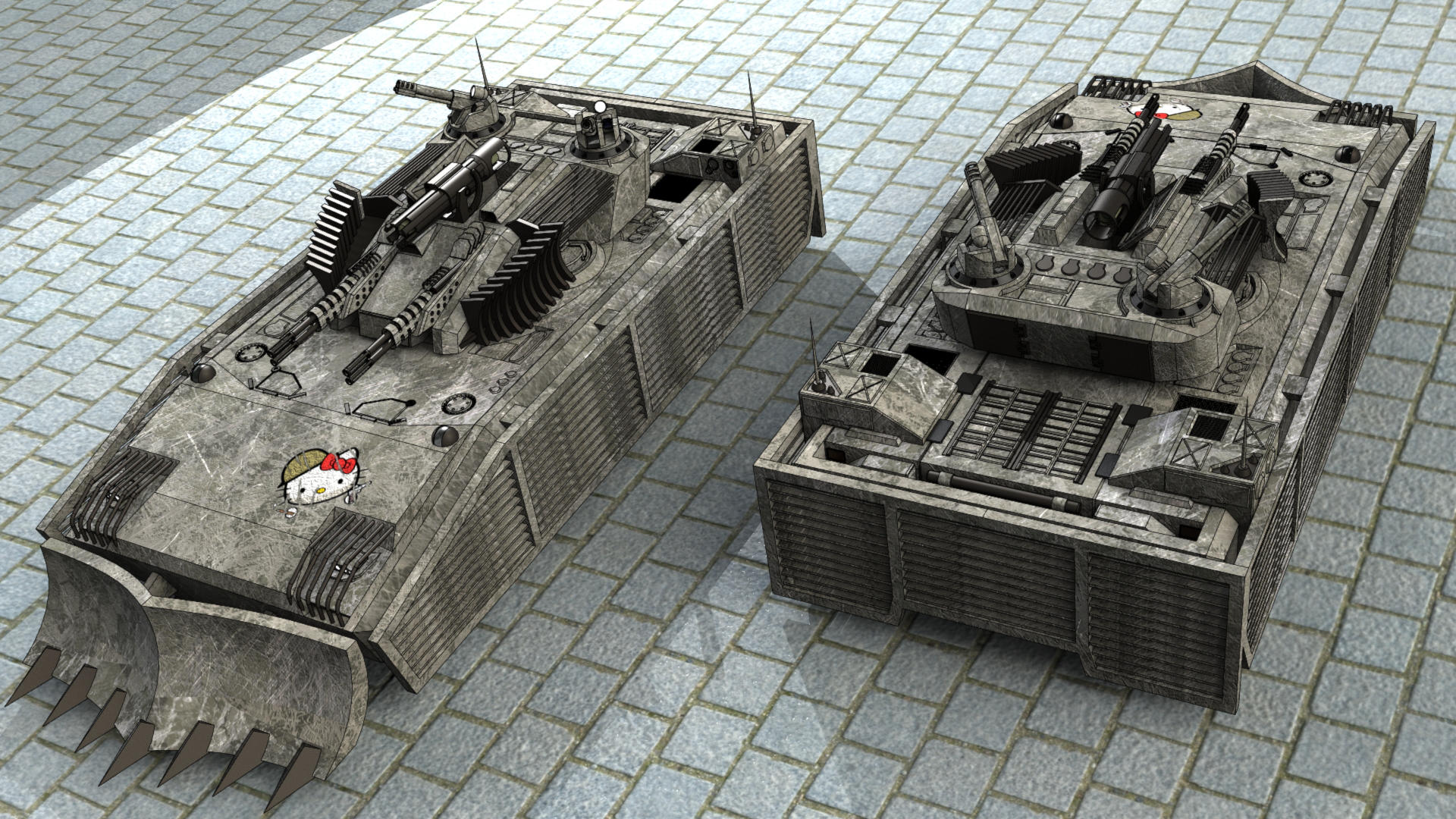 Watch
Urban combat and fire support vehicle (UCFSV) for Cattharian military. Project "Chaos Control"

Armor type: Polyalloy composite.
Front 180-220 mm + 100mm shield.
Side 100 mm + 80mm shields with anticumulative armor
Rear 140 mm +
80mm shields with anticumulative armor
Weapon: 4x40mm machine cannons. 220mm "Switchblade" AT missile launcher. 2x60mm automatic grenade launchers in turrets. 16 "Hellraiser" medium range sattelite targeted missiles in rear module.

Engine: 16 cylinder W type diesel.
Transmission: hybrid electromechanical.
Top speed: 120 km/h.
Equipped weight: 55.2 tonns.
Dimensions:
Height: 2.4 meters
Length: 7.8 meters
Wigth: 4 meters



Software used: modelling - SolidWorks2013, texture - Photoshop


Critiques or comments Welcomed

Amazing vehicle. Would do great in urban warfare.
Reply

Nice. Looks like she could take a beating. This vehicle would function well in an urban environment. Also: lol, I love your graphic, its a Clan Shadow Cat isnt it?
Reply

Yep, Paladin is made to take a lot of beating. And yes, it actually is a ShadowCat
Reply

Cool, one of my favorite Clan mechs. But the Cougar is probably my favorite Clan Chasis, as it is a great all around contender in the Light Mech class.
Reply

Yes, Cougar is great. Still, my absolute favorite is a MadCat, a.k.a. TimberWolf
Reply

True. She is a very flexible fighter. My favorite heavy chassis as well. I like to use it in colder environments where the heat build up is much less severe on the reactor.
Reply

Also, there is an assault class chasis MadCat Mk.2. What you think of it?
Reply

She is a good chasis if you know how to use her. I prefer to remove the Gauss rifles and mount CLBX ACs with heavy armor and remove the jump jets. it is a good all around design. Its got good armor protection for an Assault mech and even with its standard loadout its a good toe-to-toe combat unit.
Reply

Where is the hatch and view ports? Is it unmanned?
Reply

2 hatches on hull front, anoter 2 on turret sides (behind the ribcage armor) Viewports in front and on sides of hatches. Mostly, observing and targeting are made throung external cameras
Reply

Nice to see Kitty White put to some good use.
Reply

The Hello Kitty icon is an especially nice touch.
Reply

Reply