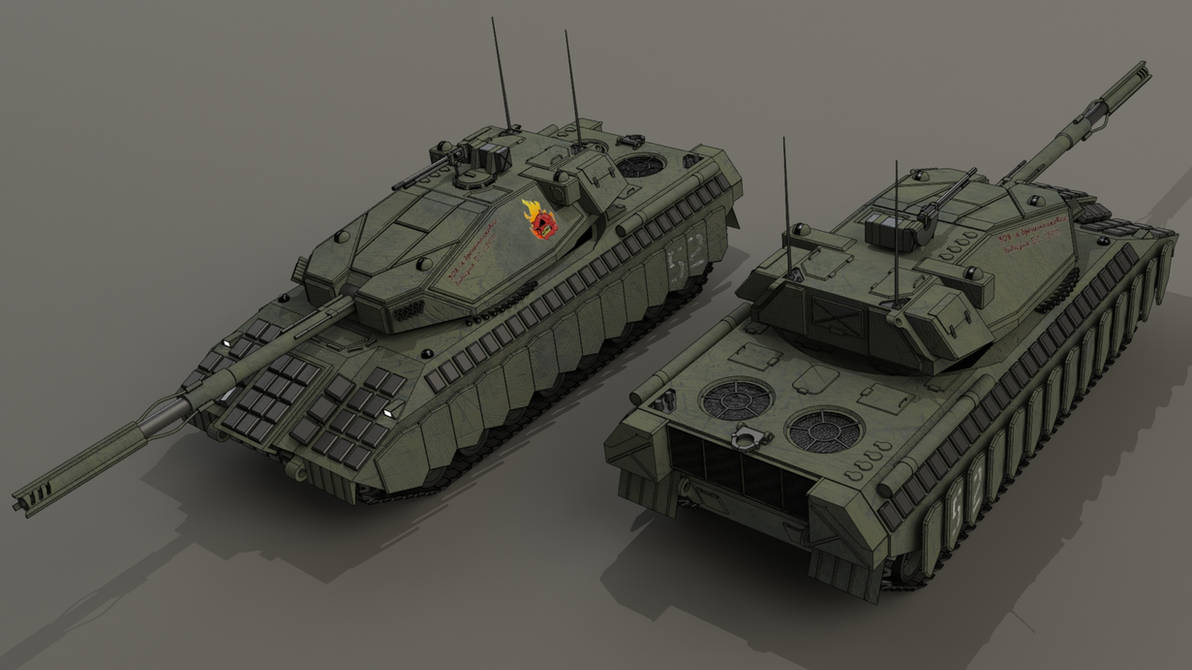 Watch
Main battle tank for Union of Fraternal Republics Dogterra military forces. This particular unit No. 52 belongs to 308-th armored division of UFRD MF. Project "Chaos Control"

Armor type: reinforced polymer.
Front 200-250 mm + dynamic armor/ additional composite plates.
Side 140 mm + 80mm shields and composite plates
Rear 140 mm
Weapon: 150mm. smoothbore autoloader cannon coaxial 2x20mm autocannons. 37mm double barrel autocannon in turret.
Engine: 2x 10 cylinder diesel.
Transmission: robotic mechanical.
Top speed: 115 km/h.
Equipped weight: 65.4 tonns.
Dimensions:
Height: 2.9 meters
Length: 8.3 meters
Wigth: 3.9 meters


Software used: modelling - SolidWorks2013, texture - Photoshop