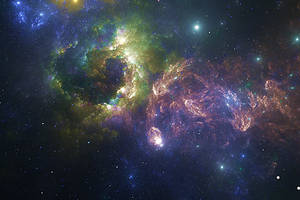 8K Wallpapers 7680 x 4320 dpi
8K Single Screen wallpapers of all styles I make that come on a weekly basis.
---
Suggested Premium Downloads

Description
"Archaeopteryx, sometimes referred to by its German name Urvogel ("original bird" or "first bird"), is the earliest and most primitive bird known. The name is from the Ancient Greek ἀρχαῖος (archaios) meaning "ancient", and πτέρυξ (pteryx), meaning "feather" or "wing"; pronounced /ˌɑrkiːˈɒ

tərɨks/ AR-kee-OP-ter-iks." Wikipedia
Beside, Archaeopteryx is also the name of the first "bio composite air vessel" made during the Futures Era.
Image size
1000x1000px 1.43 MB