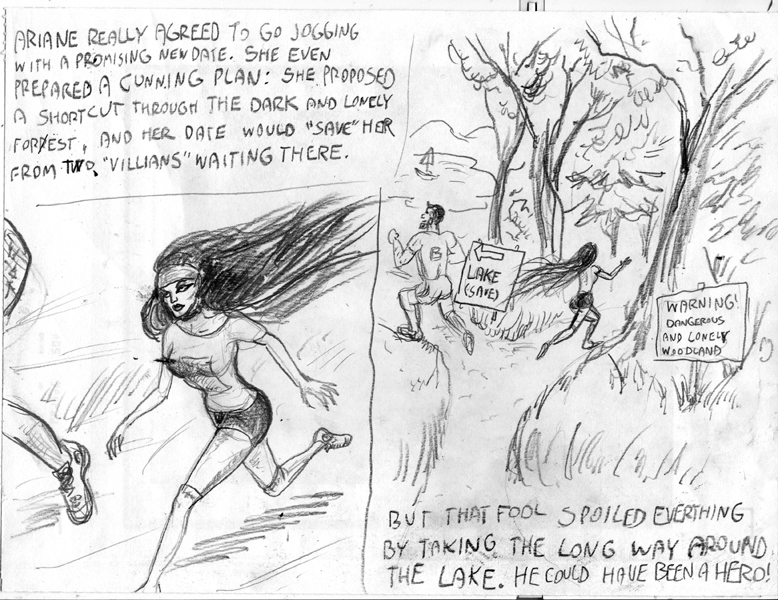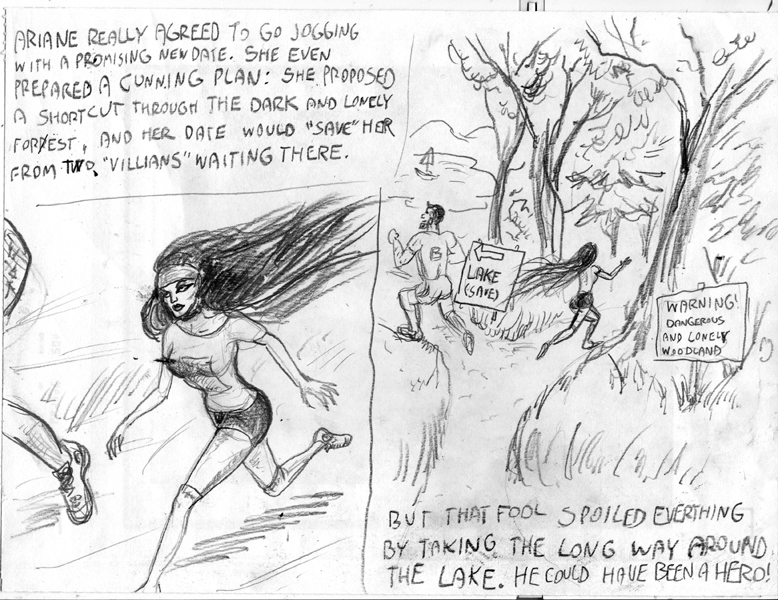 Another sketch for the Rhapsodies (Montanto) crossover. Ariane had agreeed to go jogging with Brian as she hopes for more. Her plan was to ask Brian to take a shortcut through the lonely, dark forest, were Brian would get the chance to be a hero by "saving" her from two "villians" waiting there for them. Brian spoiled it.

Pfffft, another set up.
By the way, since when do you do sports?..
Reply

Ariane: "I do a lot of unusual things if I have a plan, spank me!"
Reply

I don't think the park they're jogging in has that kind of forest... but otherwise, it's fun watching how Brian's foolishness and Ariane's... Ariane-ness are evenly matched.
Reply