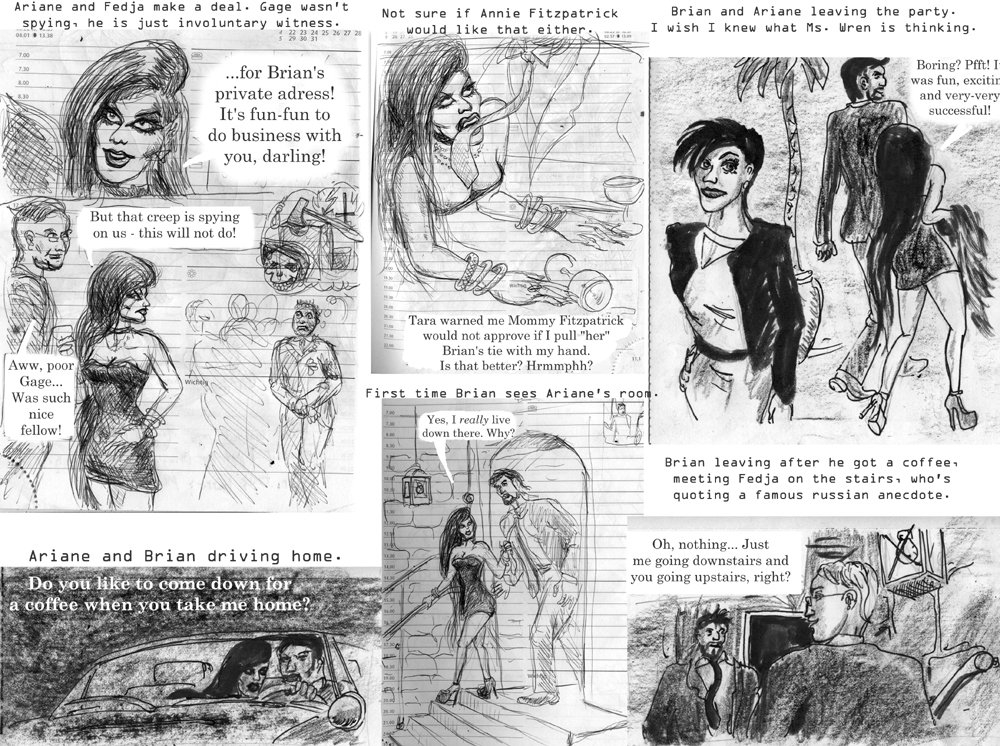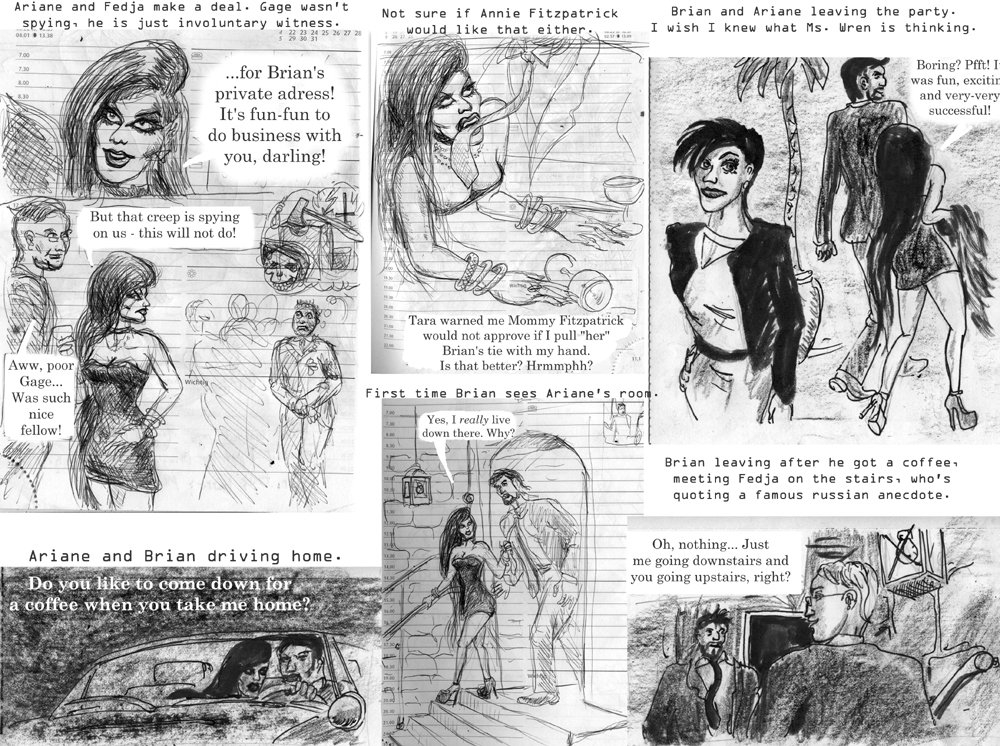 Watch
Ariane and Brian(Rhapsodies by Montanto) visited a party at the chinese embassy. Focused on some unexpected dramatic events the chronist forgot to tell about Ariane and Brian. Here are at least some glimpses about their story.

Hmm... at least Ariane noticed Ms. Wren so she has some warning. Ms. Wren might be wondering if Ariane's on her hit list and in that case, Ariane's interest in Brian, or someone else, might cease to be so... pragmatic.

Let's hope Ariane has decaf. Though I'm sure that if Tara mentioned how to avoid the wrath of Annie Fitzpatrick I'm sure she mentioned that even greater hypothetical danger.
Reply