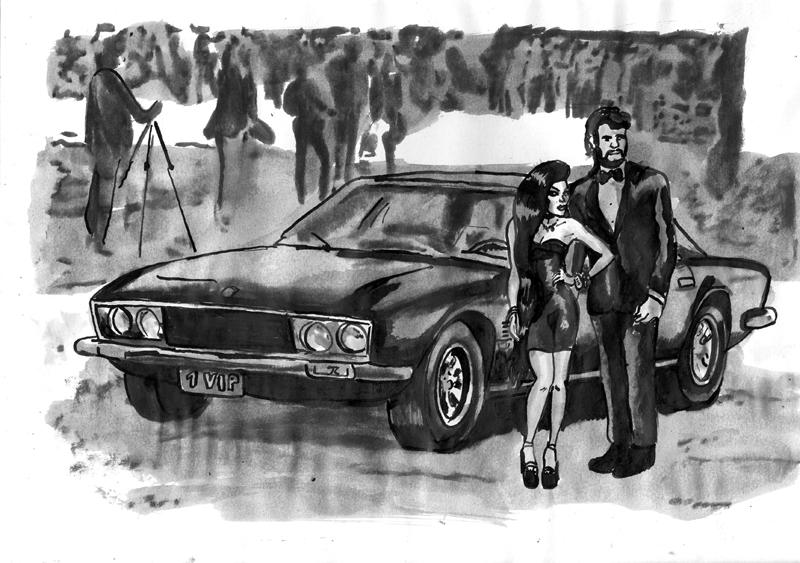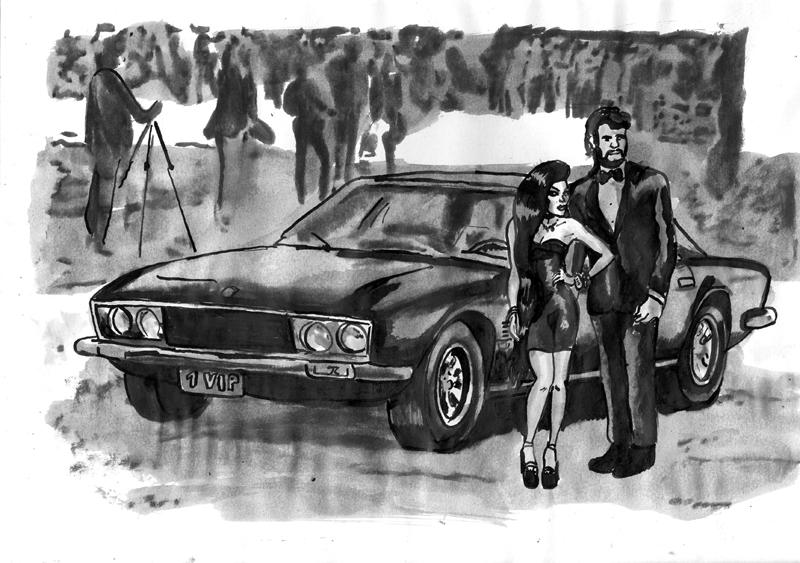 Ariane Eldar, visiting a party at the chinese embassy with her sugardaddy in spe, thought that Biran's own car was too plain for the event. As it didn't start either (for unknown reasons there was sugar in the tank), Ariane just knew somebody by chance who had a Monteverdi 375/4 highspeed limousine to rent. (It is usally used as movieprop, if the producer can afford to rent it.) We don't know yet what Brian will say when the bill arrives, but on the other hand, the fee for one day isn't more expensive then buying a standard vip limousine.

One of the sexiest outfit you wore yet!
Reply

Ariane: "Really? It is just a rather standard cocktail dress!"
Reply

Reply

Ariane: "I needed a short dress to do my contorionist tricks without stripping."
Reply