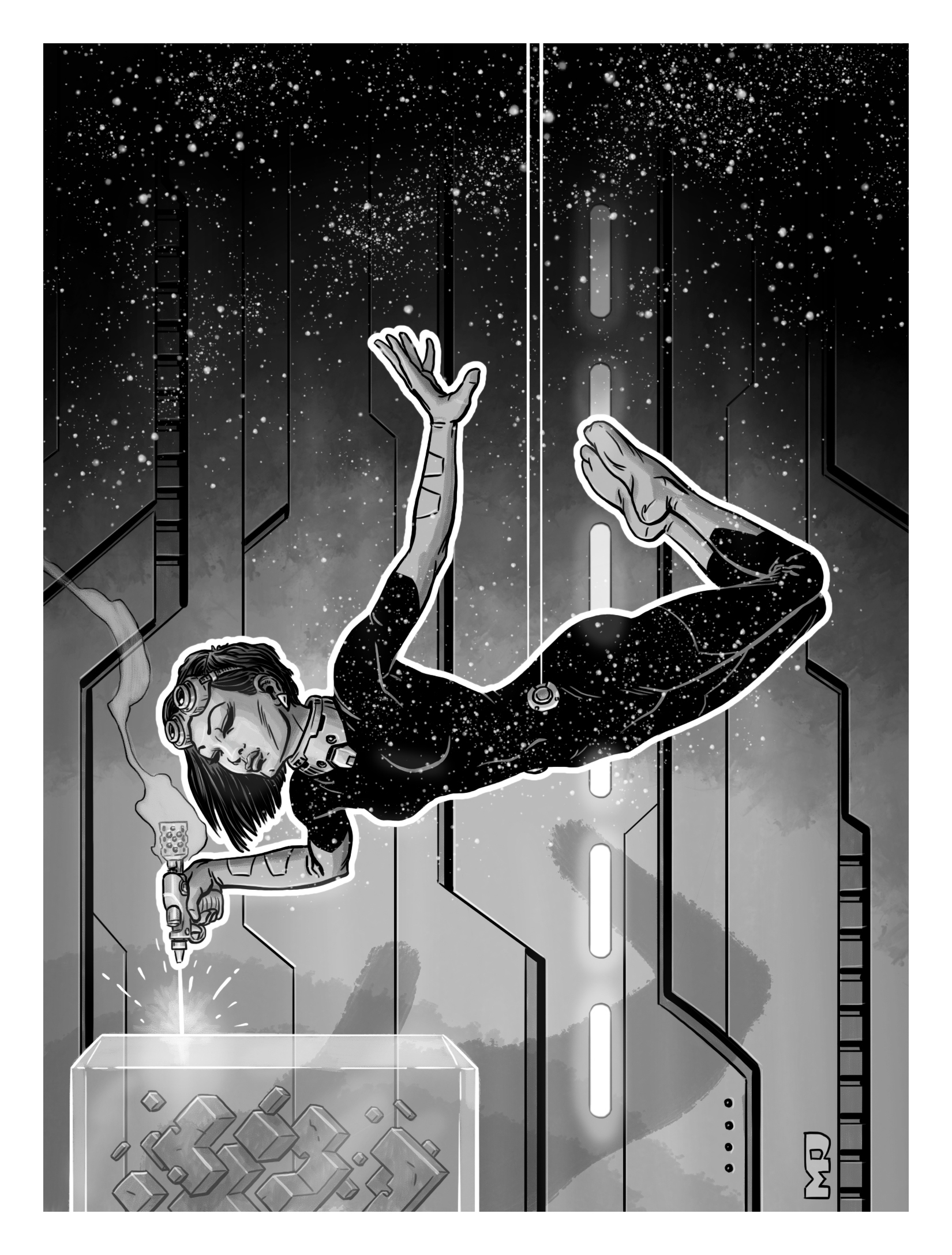 Watch
For the adventure "Battle Between The Worlds", written and published by Johnstone Metzger for the Dungeon World RPG.

I tried a few things with this one that I've never really done before, including going with a more graphical, art-deco layout. Very happy with how it turned out!

Reply

Heh. That must be what she's suspended from ; )
Reply

like it

Reply

Nice. Oh boy it's great to see new work.
Reply