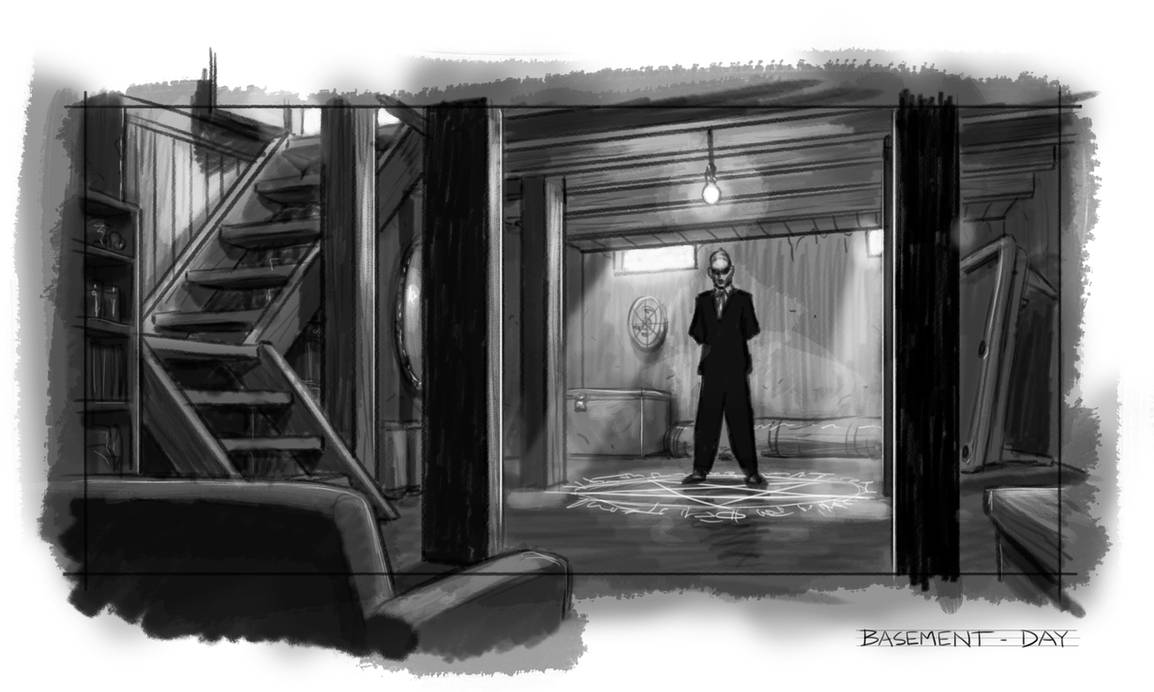 Watch
A set design sketch I worked up this week for the horror movie I'm trying to get off the ground. I've been playing around with different pencil-y looks in Photoshop, and was quite pleased with the texture of this one.

Cool, reminds me of a scene from "Simon King of the Witches".
Reply

Reply

Its a movie from the seventies about this evil hippy who thinks he's a witch. He lives in this basement for awhile and decorates it with pentagrams, your drawing kind of reminded me of it.
Reply

When did you get into my house?
Reply