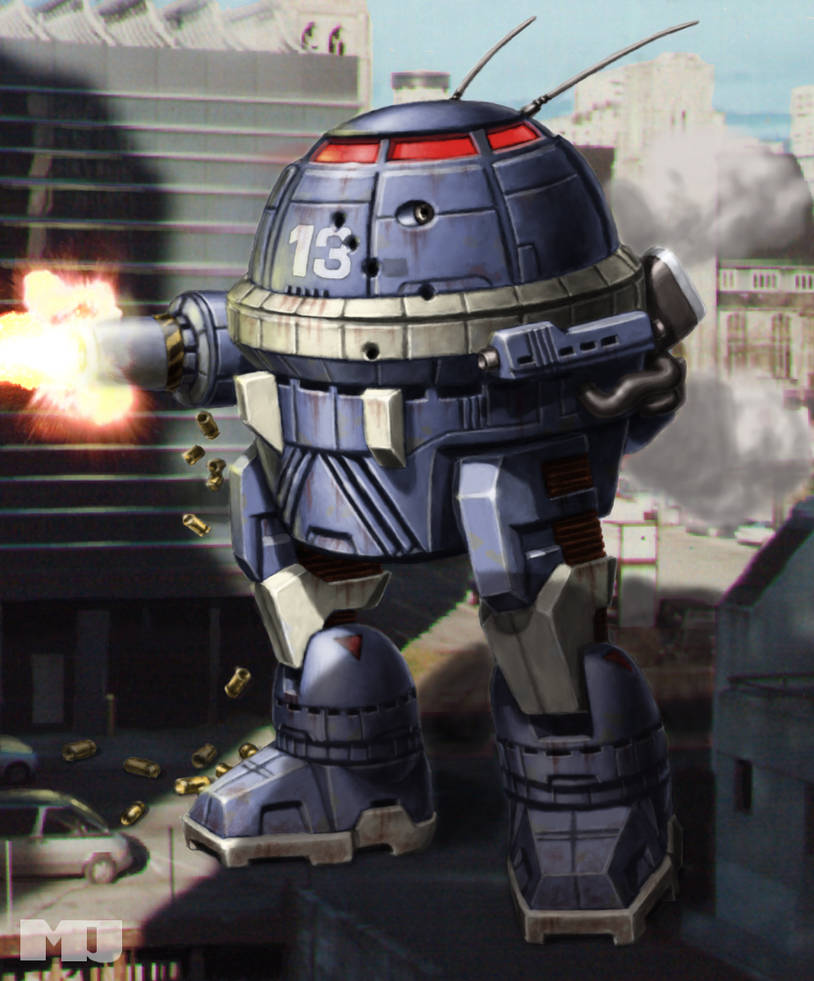 Watch
From the Battletech Card Game, Wizards of the Coast, 1997
I was pretty excited when I found out they'd made a lead figure of my version of the Urbanmech. Nice!

Cool urbanmechs they need more love.
Reply

YES! The artwork in that game was great! Your Urban mech work was great! GO TRASHCANS OF DOOM! Thanks for sharing!
Reply

This was literally one of the main pieces of art that got me into BattleTech after purchasing a few of the CCG packs as a teen. You did an amazing job on this piece. Love me some Urbie and yours captures the Mech's essence perfectly.
Reply

I'm kind of amazed how much this painting resonated with people! I was awfully happy with it, but until I started my gallery here, I had no idea it had become such an iconic image!
Reply

Oh and you were at it again with the lighting like your Atlas piece.

Reply

It was indeed very important to me. It helped me bridge the gap between our world and the sci fi world of BT in a believable way (thinking this is a smaller Mech - which nevertheless looked so damn powerful - helped all the more).
Reply

Reply

Thanks so much! Until I'd posted them here, I'd had no idea how popular those two paintings were!
Reply

This exact picture is what turned me on to the UrbanMech series of 'Mechs. I wish I still had the card but I had to sell it, low on money and all. You are an extremely talented artist (sheesh, you certainly were 15 years ago, too!) and I had certainly hoped you stayed with the series longer. Some of your replacements don't quite fit the bill as well as you did.
Reply

Thanks for the kind words! In the end, I just got too busy working in video games to keep drawing for RPG books...
Reply