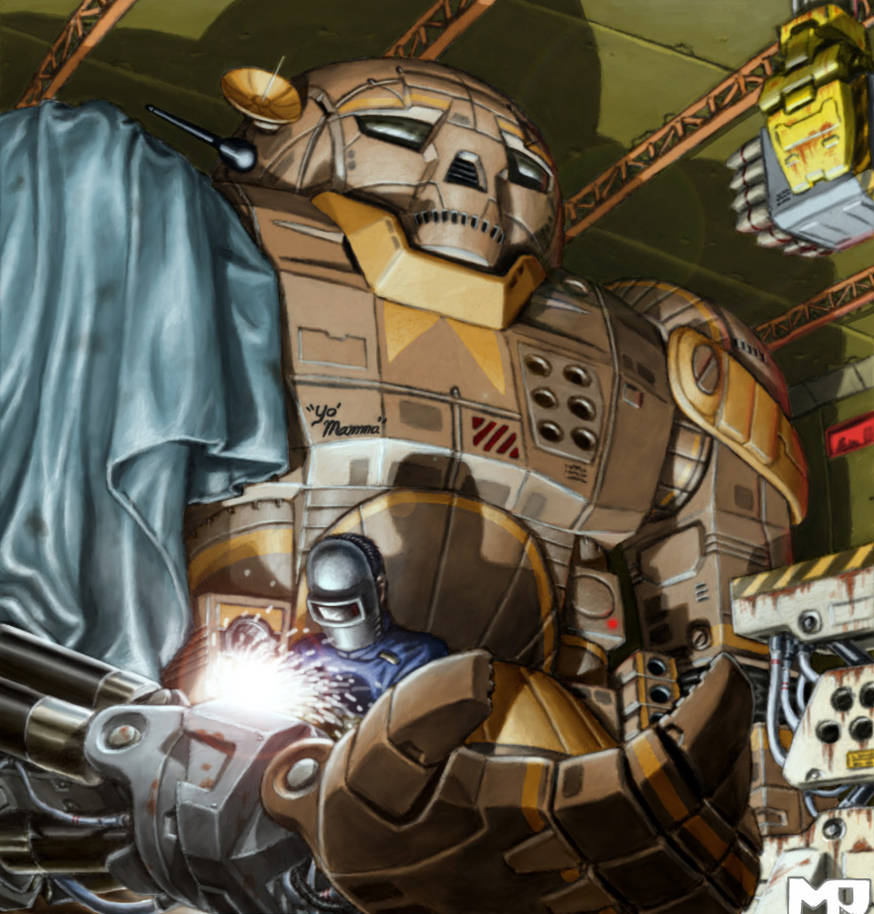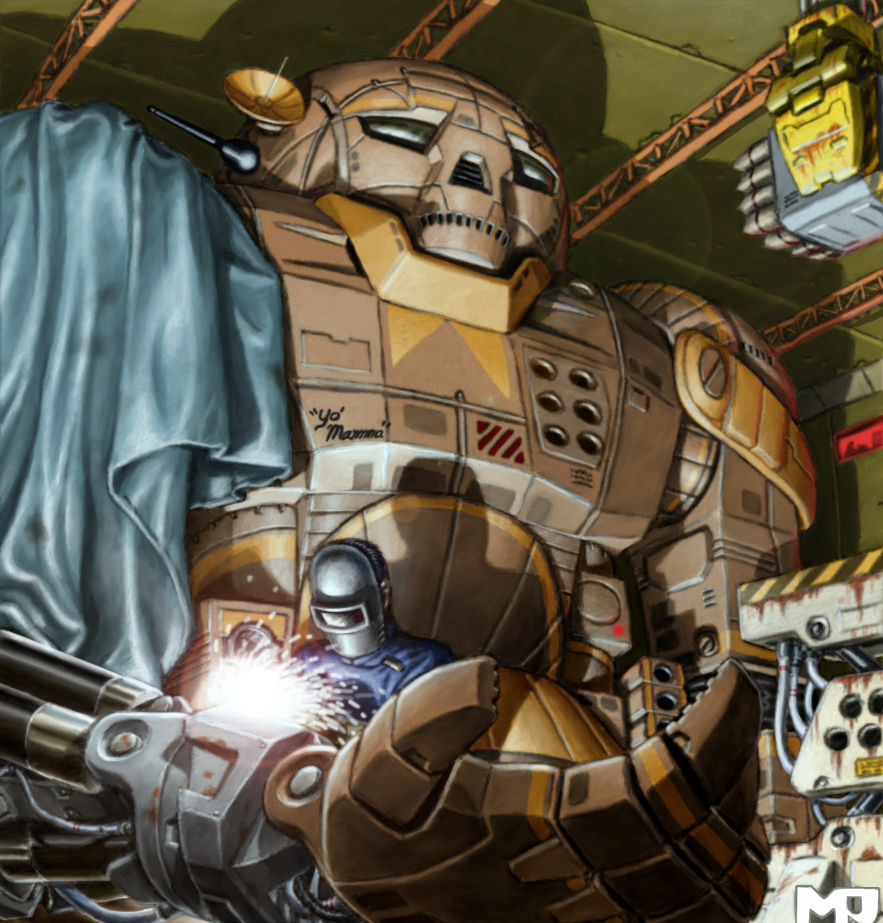 Watch
From the Battletech 4th Edition Box Set, FASA, 1996.
Another one of my earliest color works. I find the colors a bit gaudy now, but I like what I was trying to do with the lighting.

I was going to comment this was very 90's, in a non-offensive manner, but then I read the description so I'm just going to say it looks very well
Reply

Reply

Beautiful work! But, isn't the Atlas supposed to be a bit... bigger? I don't know, maybe the scale in my head is off, but I thought 'mechs were slightly larger than this, Assault 'mechs in particular. Again, I admit it could just be my head fucking with me. Considering the sheer volume of my favorite Battletech images you've created, you'd be one to ask.
Reply

You're not wrong here - I totally screwed up the perspective and foreshortening on this one. The welder was SUPPOSED to be much closer to the 'camera' as it were, and thus bigger... but I didn't make the perspective on the Atlas extreme enough to sell the idea. Plus the hand in the foreground should've probably been twice the size.

Glad you enjoyed my work, despite the errors! ; )
Reply

In all the money I've spent on BT, I've somehow never seen this pic!
Reply

Perhaps you already had the original game books, so you didn't need the 4th Edition box set? ; )
Reply

one of my faves as well

refreshing to find thank you
Reply

One of my all time faves, no less.
Reply

Aw thanks, glad you liked it! This was one of my very first digital paintings. My colors weren't as strong as they were in later paintings, but I'm still quite happy with the composition.
Reply