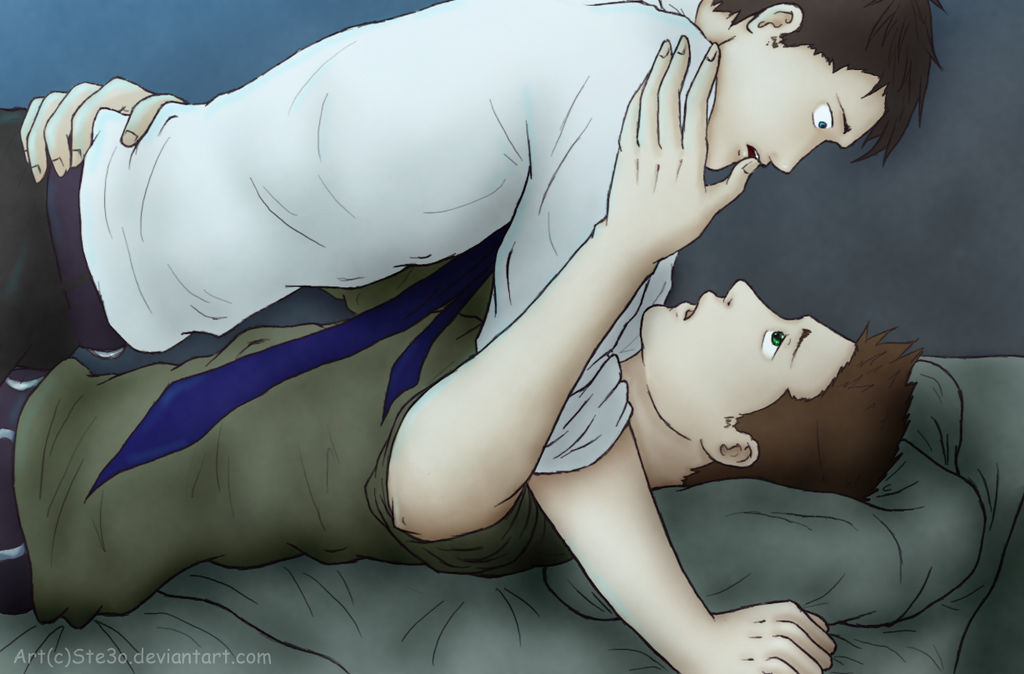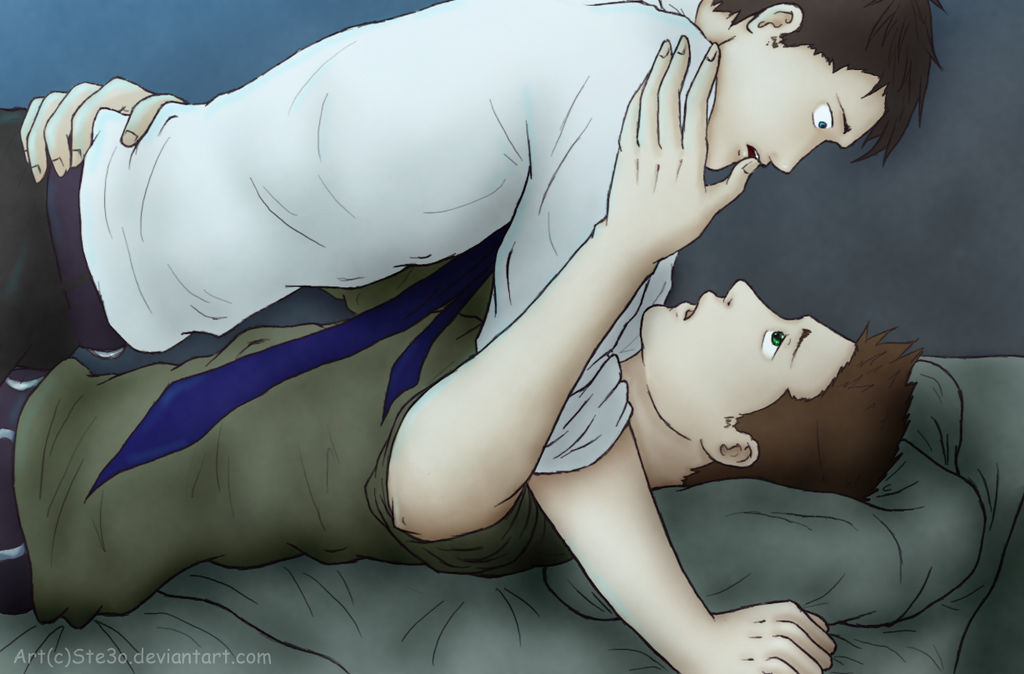 Watch
And more Destiel~<3 I have nothing to do with my life so I draw :/
Done from Iris' sketch from
[link]
^^ I liked it so ya~
Got lazy on the shading >< sorry... enjoy anyway?
Steco~
'I claim no ownership of the characters used in this piece. All rights to Supernatural belong to the creator, Eric Kripke, as well as Warner Bros. Television and Productions.' Art is mine tho~

Oh my god... Once again ste3o has made me love destiel more than wever
Reply

Tries to breath. So adorable.
Reply

Cas looks scared

Reply

looks great! :] I love it so much~
Reply

THE FEELS! OMG! This is THE moment! Great job. <3

Reply

Reply