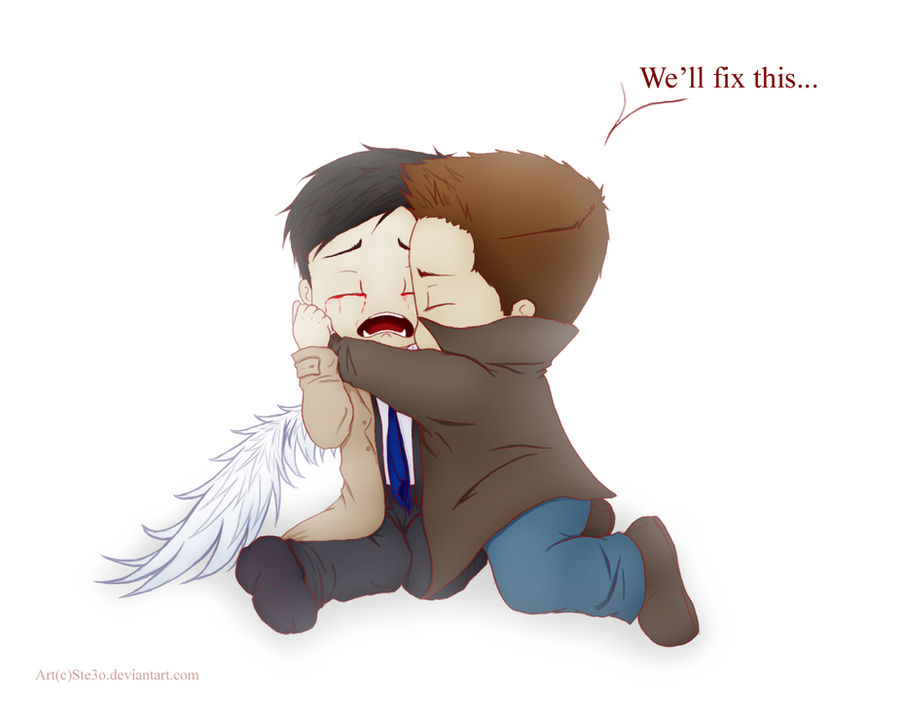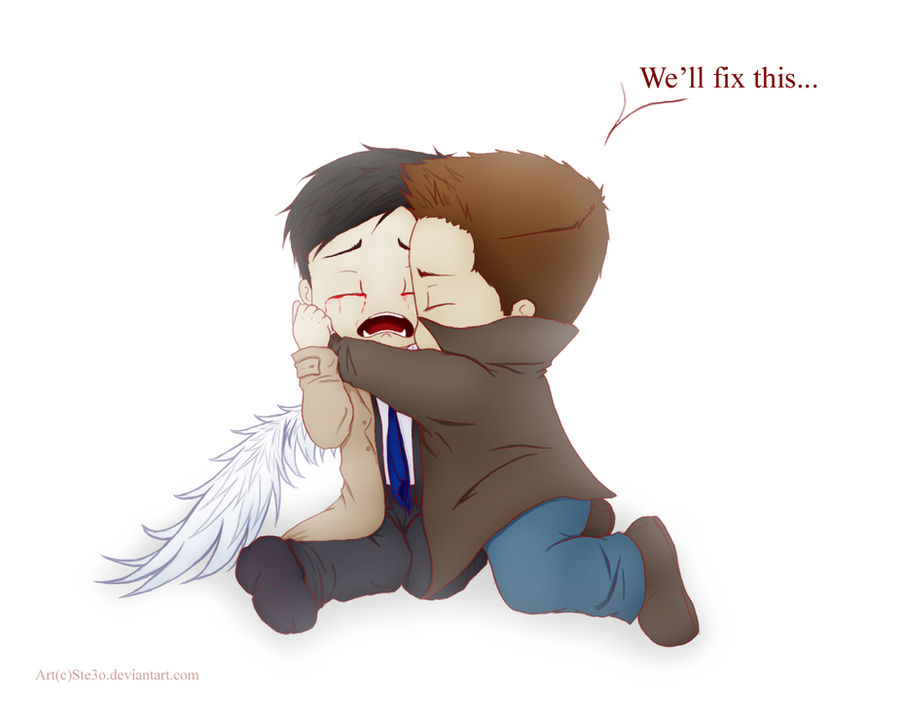 Watch
HAHAHA THIS IS NOT TORN AND FRAYED CAUSE THAT EPISODE DOESN'T EXISTE! IT NEVER HAPPENED!! DENIED DENIED DENIED!!!!! DX

*coughs* So.... Since I was all emo after watching that episode that doesn't existe ¬¬ I tried to cheer up by drawing chibis.... When I showed them to my coloc she was like "OMG YOU'RE DOING IT WRONG!" XD ANYWAY. I think these are the first chibis I ever managed to make look kinda cute O.o Woot! o/

Ok, I do apologie for this... But hey, at least it's not Samandriel looking bloody and dead on the ground or something... >.>....<.<...

They should hug. It would fix everything. T_T</3


Steco~


'I claim no ownership of the characters used in this piece. All rights to Supernatural belong to the creator, Eric Kripke, as well as Warner Bros. Television and Productions.' Art is all mine tho!