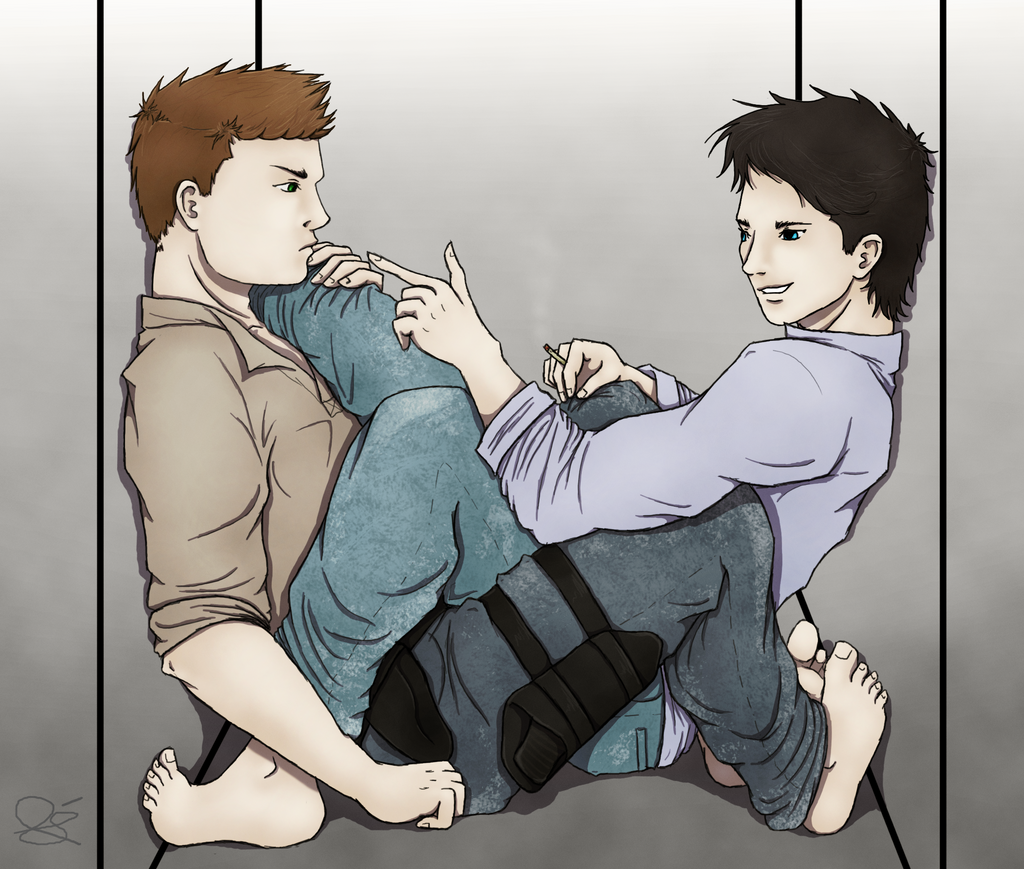 Oh hey look, I drew something, and I'm not dead. Both very unbelievable.


Steco~


'I claim no ownership of the characters used in this piece. All rights to Supernatural belong to the creator, Eric Kripke, as well as Warner Bros. Television and Productions.' Art is all mine tho!

Fanfiction, coming up.

"Hey dean, its a little HOT..."
Reply

Dean doesn't look happy about this pose!


Haha

Awesome drawing!

Reply

Aww, Dean's so pout! So cute!
Reply

lol it's like
"get off"
"Nope. I caught you fair and square."
"I'm NOT in the mood."
"Too bad. you're staying here."
Reply

Reply

Omg I love you so much Seyra~<3 XD
Reply