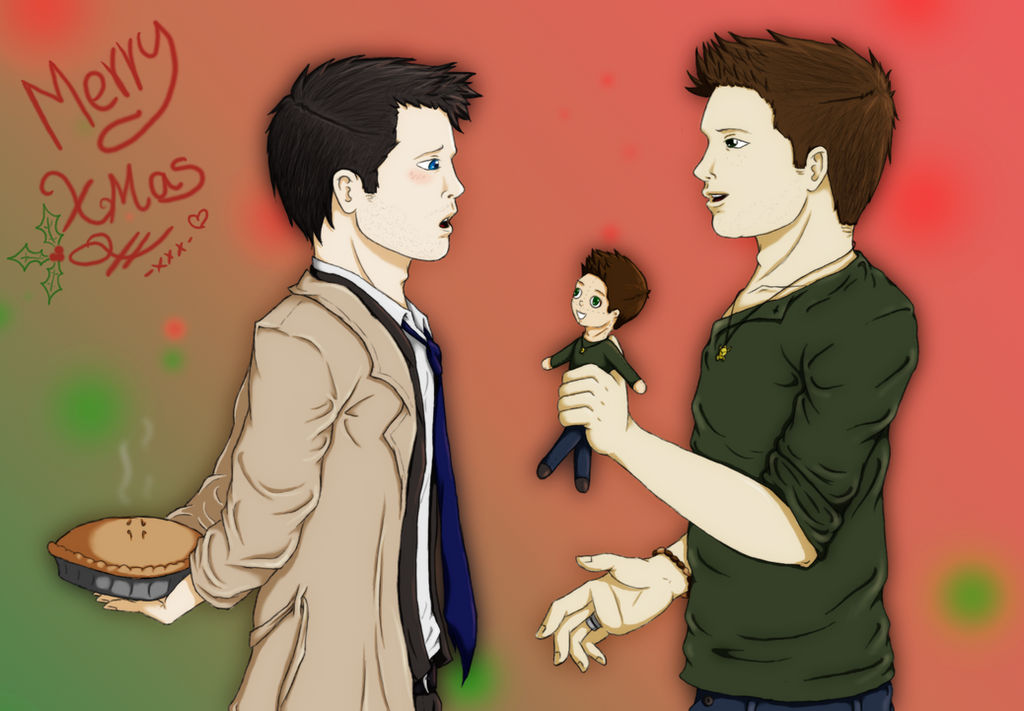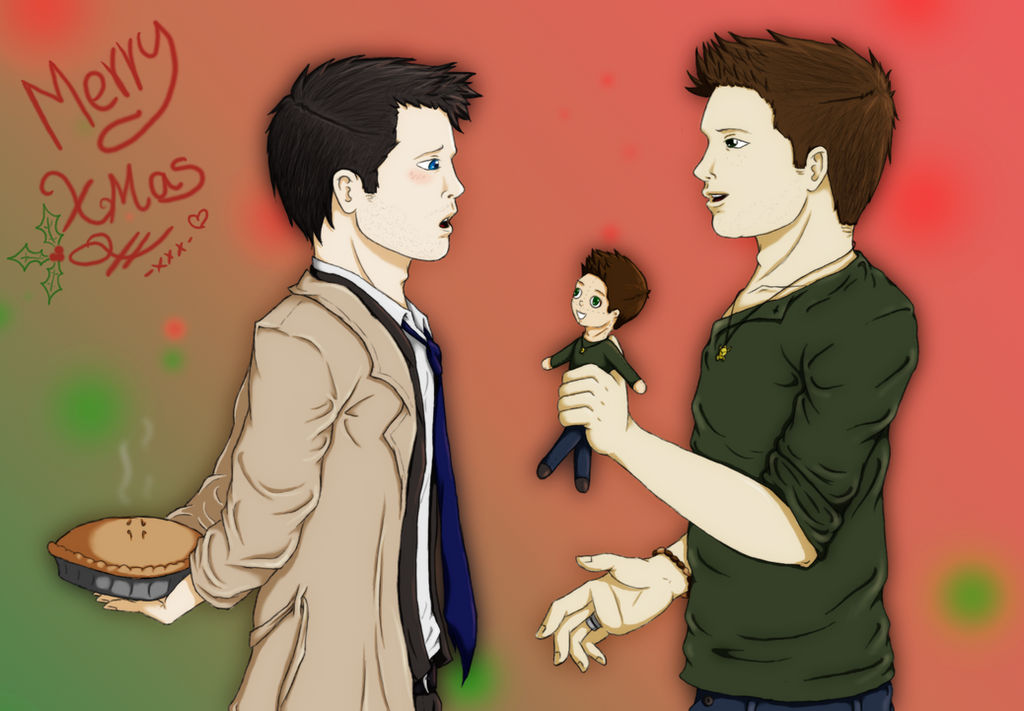 Watch
MERRY CHRISTMAS!

Totally because of this cuteness ->
[link]
>< pff
Omg I drew something for something! Unbelievable XD
Go Destiel! *bricked*<3
Steco~
'I claim no ownership of the characters used in this piece. All rights to Supernatural belong to the creator, Eric Kripke, as well as Warner Bros. Television and Productions.'

Reply

What's up with their faces?? Otherwise, adorable!
Reply

Reply

Reply

PERFECT!!!!!!!!!!!!!!!!!!
Reply

awww this is so cute !
don't burn your hands Cas sweety ^^
Reply

I don't think his hands can burn

Thanks~
Reply

yeah before he didn't have this kind of problems... *cry*
anyway it was just a joke actually hihi ^^
you are welcome it's just so cute

Reply

Aww this is too cute!! Dean's gonna freak when he gets that pie *squeals over Destiel*
Reply