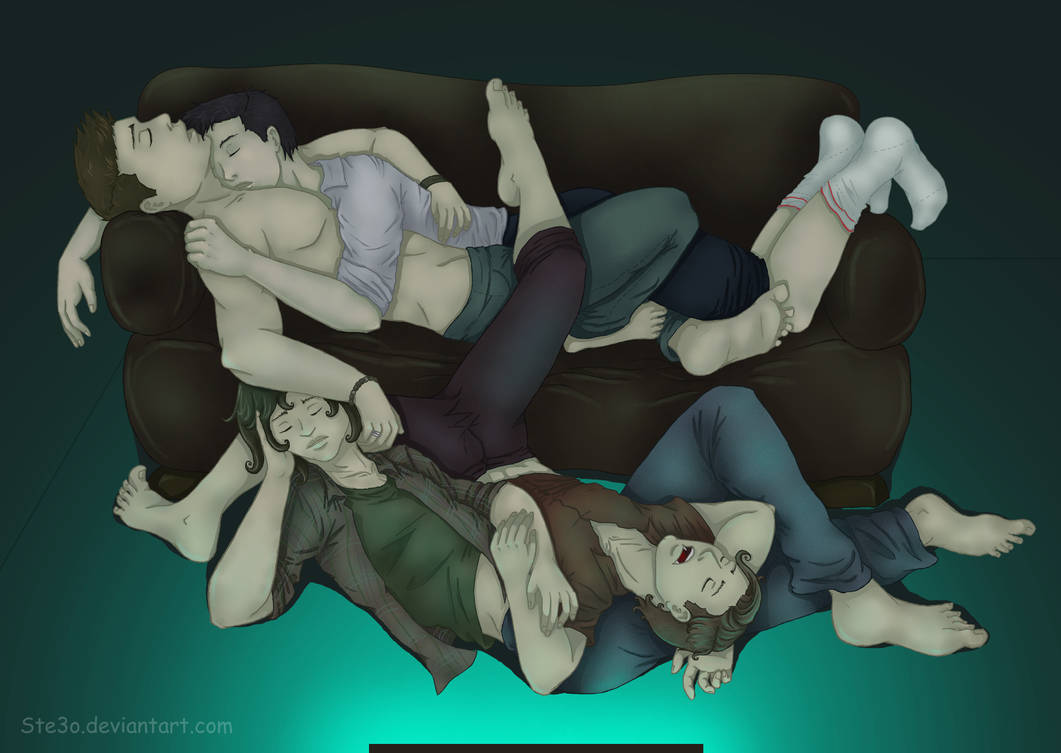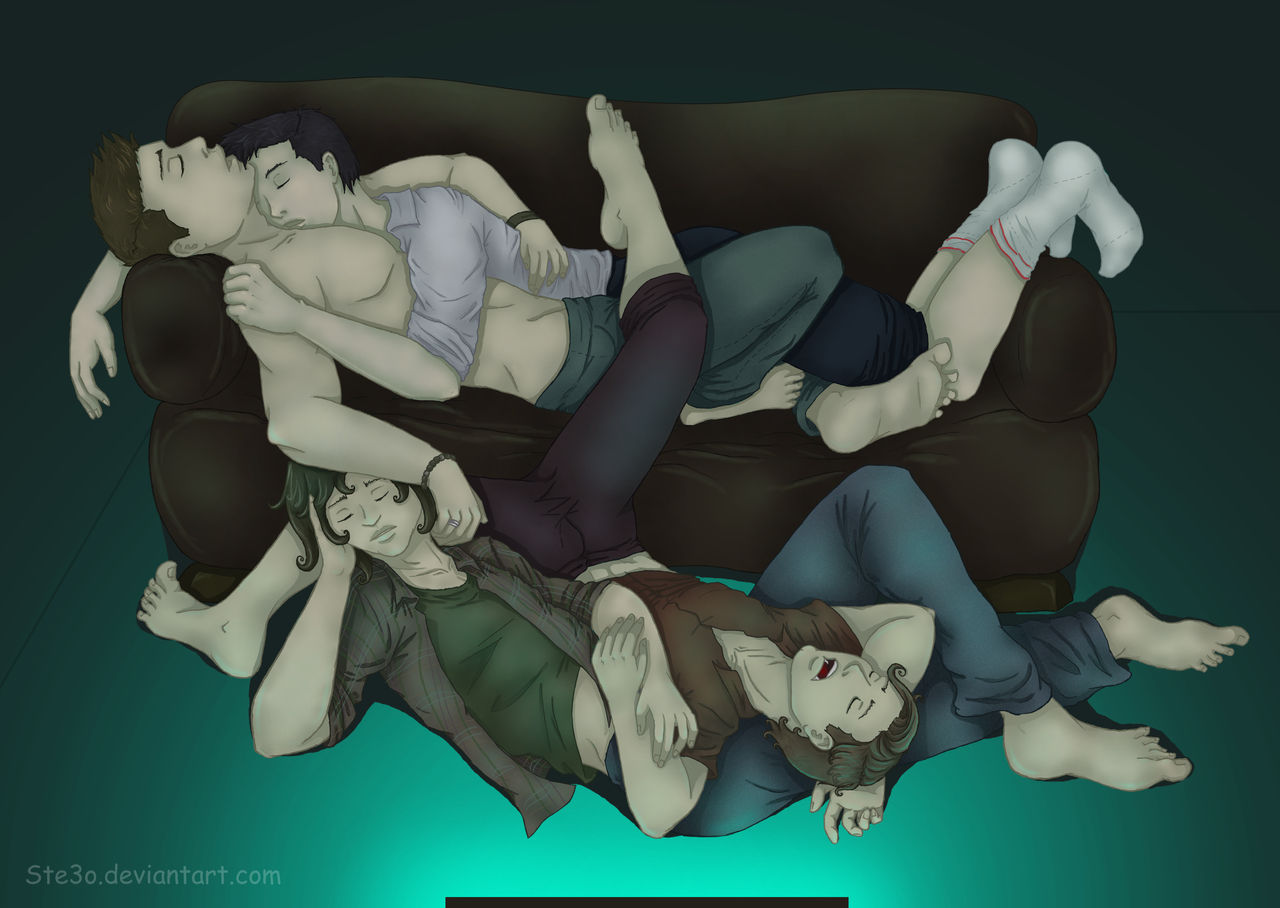 Watch
I'M FINALLY DONE!!!! OH My Chuck That took so damn long! >< Note to self, listen to my beta about foursome, THEY REALLY ARE PAIN IN THE ASS TO DRAW.
This said, omc look I drew a foursome! XD Go Team Free Will!!<3<3<3

Enjoy~


Steco~


'I claim no ownership of the characters used in this piece. All rights to Supernatural belong to the creator, Eric Kripke, as well as Warner Bros. Television and Productions.' Art is all mine tho!