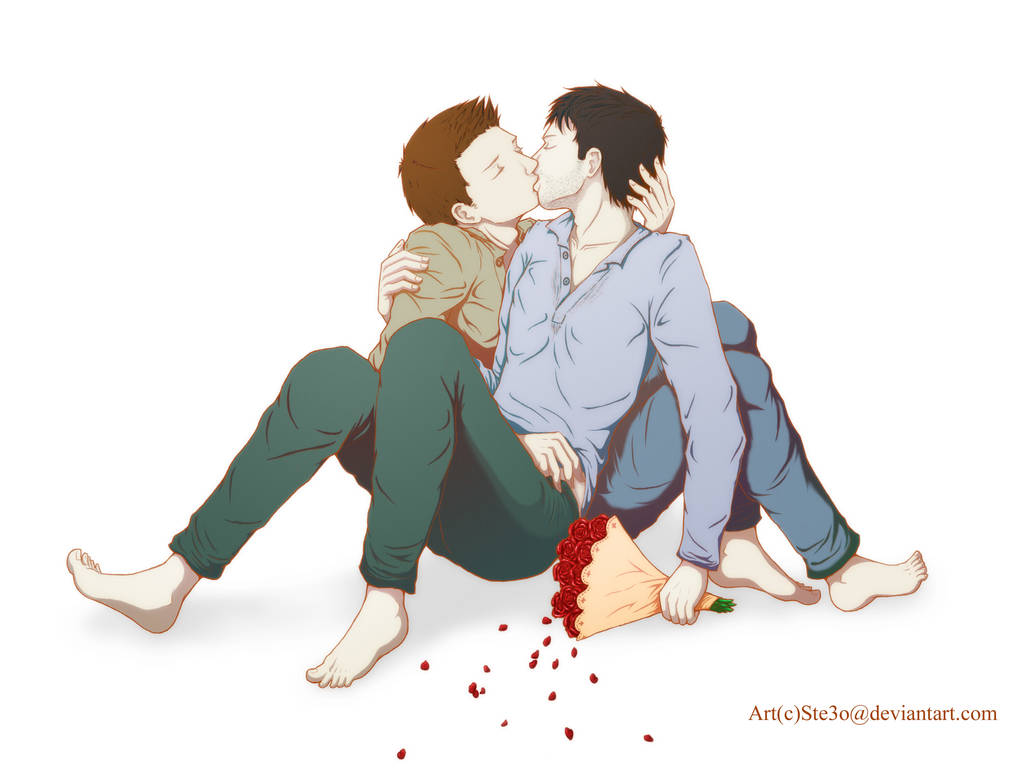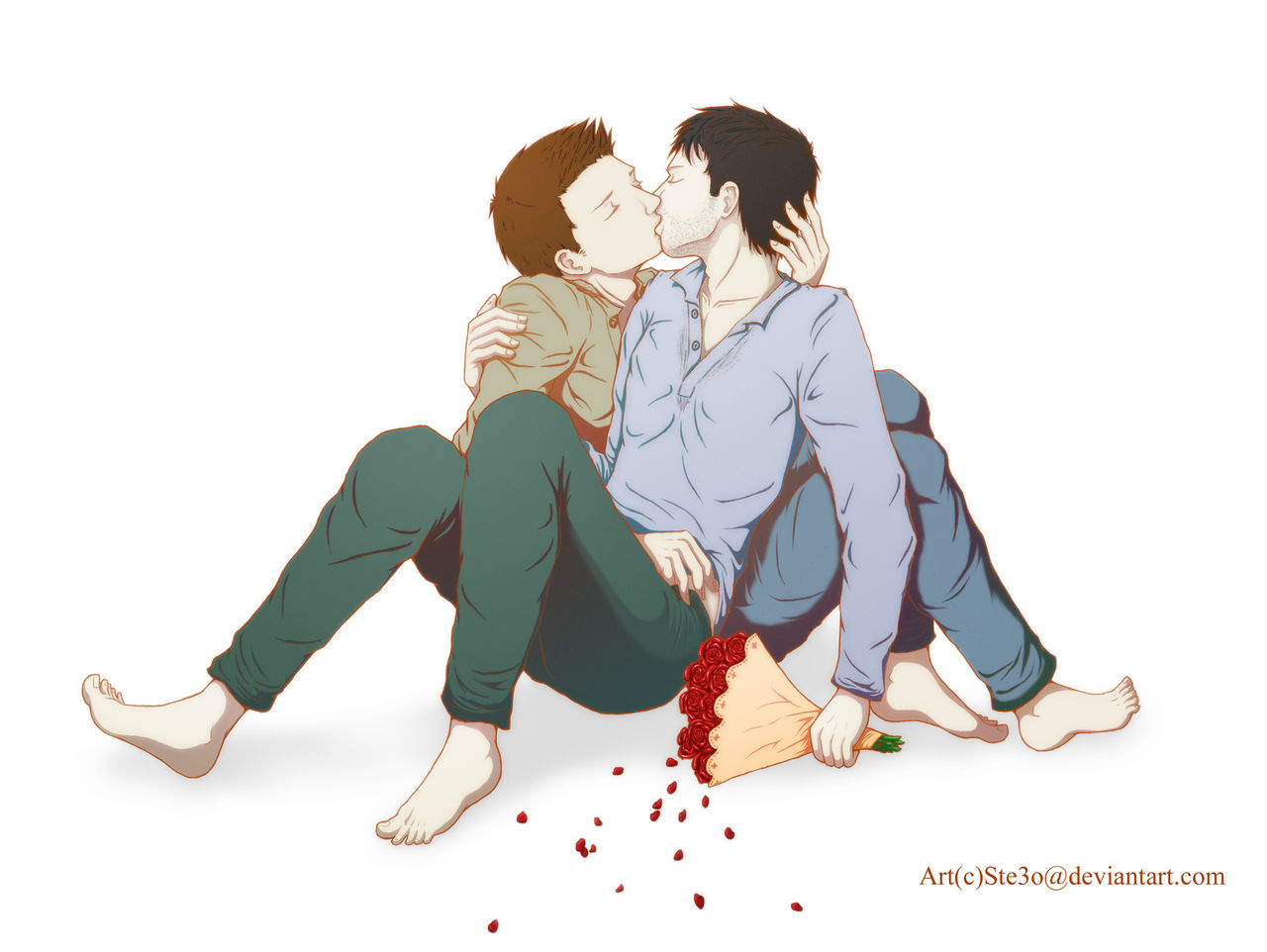 Watch
HAHAHA okok, so here's my entry for

's V-day OTP contest~<3
I posted the lines but... I seem to have deleted them... can'T remember doing that... oh well.
So... I KNOW. They're in TheEnd!verse clothes.... I did said I was ditching main verse for Croatoan!verse. Just pretend it's before the croatoan infection or something. *shrugs*
I still got 2 more ideas for that contest >< And here I hate V-day... anyway, might not have time for both :/
Enjoy~
Steco~
'I claim no ownership of the characters used in this piece. All rights to Supernatural belong to the creator, Eric Kripke, as well as Warner Bros. Television and Productions.' Art is all mine tho!

Look very closely at deans hand... Not the one on cass's head.
Reply

This is so adorable and sweet, there's a bit of a dream idea on it with the petals falling out of the bouquet, but I enjoyed the kiss and how their bodies are touching in all the right places

Reply

Ah, so lovely... I adore the kiss, their complex embrace and the gentleness in it

The flowers are a great touch, along with the scattered petals, there's something almost dramatic about it. Such a lovely, peaceful scene

Reply

Omg thank you so much for this lovely comment! This makes me very happy, thank you! ^^
Reply

Reply