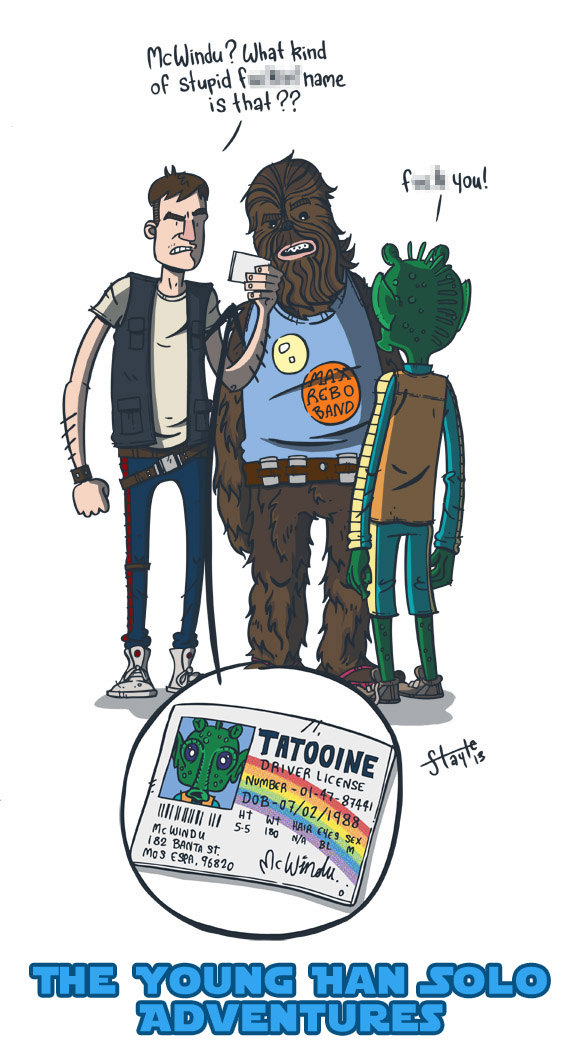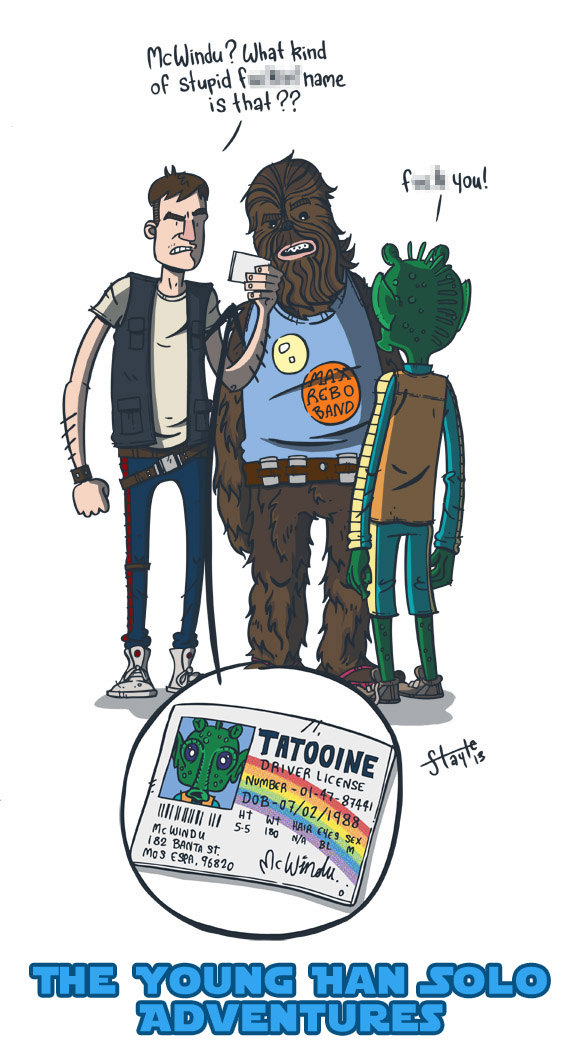 Watch
An exclusive look at the new Star Wars spin off movie featuring Han and Chewy getting into teenage scrapes and hijinx.

I'd love to see McWindu cruising around with two stormtroopers shooting their blasters for no real reason. Probably how Greedo was introduced to the bounty hunting business anyway.
Good one, mate.
Cheers.
Reply

haha. Clever bit of sarcasm here. Very funny.
Reply

Nice work man! The zoom in of the driving licence really makes the picture complete. It is good to know even characters in a still image look a bit retarded in their ID pictures.
Reply

I wanna see the uncut version of this picture...
Reply

You won't believe what kind of cuss words are hidden under there.
Reply

Who said anything about words?
Reply

Reply

Well actually, a lot of people consider the way you handle 'business' quite 'fair', though by 'business' I mean 'blumpkins' and by 'fair' I mean 'stingy as f&*$'
Reply

Hey I got a new toilet seat, no more splinters for guests!
Reply

The splinters were the best part... I haven't been this disheartened since I heard Jamie Foxx wont be wearing green and yellow with thunderbolt face as electro...

Reply