Hi




We all know that Rose and the Doctor really should have been together forever. She promised him that, so let's make it happen!
This group is dedicated to beautiful art of the Doctor and Rose!





How to Join




Click on the "Join Group" button on our page.






Rules



Only members can submit… so feel free to join.



Only join as a member if you intend to submit something. If not just add us to your watch.



You MUST submit your work to the correct folder. The 'Feature' folder is the art that in my opinion is exceptionally good.



You can only submit 5 deviations per day to each folder.



If you are suggesting a submition, please make sure it is not already in the gallery.



Sorry, no Cosplay.

This one is important. If I accept a cosplay, it has to be EXCEPTIONALLY good, and unable to tell it's someone else. Please stop submitting cosplay!


I think this sums us up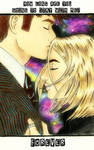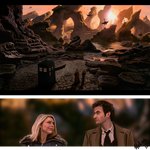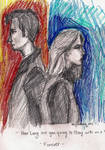 :thumb310638945:






















Must Read Fan Fictions!





















(Finished)


A Life with Rose - www.fanfiction.net/s/7402045/1…
What if Rose wasn't stuck on the parallel universe? What if she got to spend the Rest of her life with the Doctor? How much would it really change her life?



But the Story Never Ends - www.fanfiction.net/s/6661832/1…
The Doctor doesn't want to go, so the TARDIS gives him one last wish. She sends him home. The Doctor is startled to wake up in the TARDIS, Donna before him, he's naked and human… and the TARDIS is about to be destroyed in the Crucible.



Koherance - www.fanfiction.net/s/3496562/1…
When the Doctor gets ill, Rose has to look after him. But he's caught Gallifreyan Heat Fever which… well, shall we say 'releases any inhibitions'.



Fob Watches, Twins and Rose - www.fanfiction.net/s/4528567/1…
Yet again the Doctor finds himself being hunted by the Family… well, a different one this time. And this time he and Donna decide to go somewhere a little safer than a random place. They make it to Torchwood, Cardiff… And so does Rose.



That's The Man He Is - www.fanfiction.net/s/6311646/1…
An argument leads to the Doctor letting his biggest secret slip. So what else can he do but be a huge idiot.



Sadness Seen - www.fanfiction.net/s/4627815/1…
The Doctor never tells anyone about his visions. She just appears to him. No one else can see her and he's sure that he's finally gone completely insane. But insanity is worth seeing her again. But one day he sees a crack in the illusion to the reality. Rose wasn't really there, but it was her consciousness… while her body stayed somewhere much, much worse. It's up to he, Jack and Martha to save her from a torturous death.



Kallisti - www.fanfiction.net/s/3782538/1…
The TARDIS lands on a planet called Malaclypse and refuses to leave until the Doctor and Rose explore a little. The world of the Discordian's - who worship Eris, Goddess of Chaos - is completely MAD… so naturally they fit in. Things already seem crazy enough. But they seem to get crazier when they run into identical twins… who are identical to the Doctor!



Toss the Coin - stillxmyxheart.livejournal.com…
The Doctor takes Rose to Rome for a good old fashioned tour. And the two companions find that they feel like Apollo more than they'd like.



(Rated M) Proof - www.fanfiction.net/s/4886499/1…
After the incident with the Wire, the Doctor becomes dangerously ill, and refuses to look at Rose. When Rose and the TARDIS devise a plan to get him back to normal, he finds that the shock made him start the bonding process. Can Rose prove to him that she's really okay… while dealing with a blindfolded Time Lord who is acting uncharacteristically seductive?



(Rated M) Fantasies and Dreams - www.fanfiction.net/s/4635899/1…
The Doctor takes Rose to a luxury resort to see the planets annual sun dance festival. But that plan goes astray when they find the hotels Fantasy Cabins. Finding out just how much Rose really likes him (considering the fantasy wont happen if the other people in it aren't willing), the Doctor decides to try a bit of an experiment when he finds a telepathic enhancing ring.



Found & Forgotten - www.fanfiction.net/s/7853161/1…
In 1963, Jack finds the TARDIS - only the occupants are not what he had expected. The Doctor had regenerated, and Rose wasn't dead… or fully human. Well… now they both were. Jack has to look after both John Smith and Jane Smith - an unlikely pair who keep finding themselves drawn together. But Danger is lurking, and it's not just the Family.

(Not Finished)


Once Upon a Time in Venice - www.fanfiction.net/s/7283216/1…
One adventure changes Rose and the Doctor's lives. And adventure that Rose can't remember… and one the Doctor will never forget. Now Rose and her new born baby, Mickey and Jackie and her new daughter have escaped the parallel world… right into the Master's hell.



The Trouble with Doctors - www.fanfiction.net/s/6682178/1…
Rose wakes up chained to a hospital bed. She knows there is something she's meant to remember, but she can't. And she's scared out of her wits when the hospital doctor starts shouting and asking her what kind of alien she is! She's rescued by a gorgeous man with blue eyes and dark hair. She's never meet him in her life, so why does he know who she is and why is he surprised to see her… Better yet, why is he convinced that she's older than 19?



Run, Wolf Warrior - www.fanfiction.net/s/5565187/1…
While investigating ATMOS industries, Rose sees a very familiar blue box… and an even familiar man in a leather jacket. Perhaps this parallel Doctor is her way home.



One Little Time Lord Running After Rose - www.fanfiction.net/s/7393238/1…
When he fails to say what Rose has always needed to hear, the Bad Wolf decides to take matters into her own hands. Rose is whisked away, and now the TARDIS team and the new stranger Marion are on a mission to find her.



Aphelion - www.fanfiction.net/s/7187742/1…
After loosing Jenny, the Doctor breaks. He's lost so much and it his hard to pull him from the pain. Martha and Donna are worried, even more so when the Doctor is abducted by a horrible race that feed off negative emotions. The Doctor is a buffet… And there is only one person who can help. Luckily, she's just - impossibly - appeared in the TARDIS.

More to come!