My commission list is open, so if you like my work and are interested in getting some line art digitally colored, I'd be happy to work with you!
My rates are as follows:
Single figure w/ minimal or no background $20.00
Additional figures, add $10.00 each
Detailed background, add $10.00
These prices are for the high res digital file only. Customer supplies a large scan of the line art.
If you want a print, I can provide one for the following prices:
Up to 11x17 $25.00 shipping included (Continental US Only)
Larger sizes may be available depending on the original file size. Please inquire about price.
Turnaround time on these should be fairly quick, as I don't have much of a backlog right now. If you are interested, drop me a note and we can go over details.

Thanks for considering me!
--Paul
Here are a few samples of my work....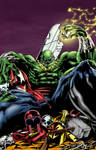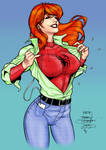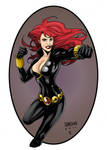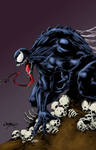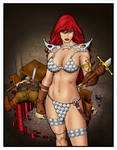 Some recent commissions...