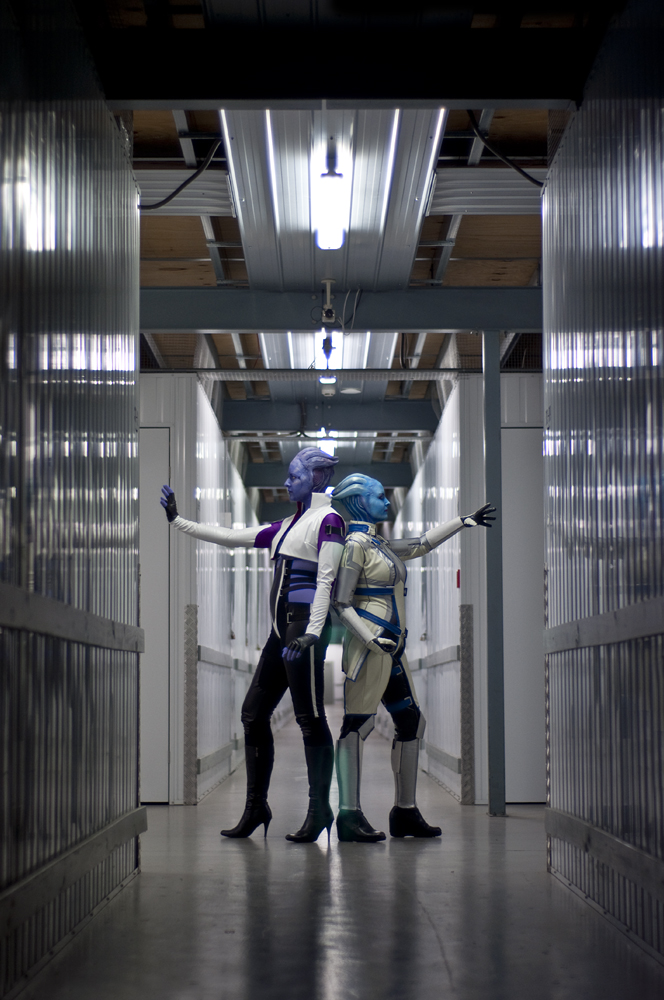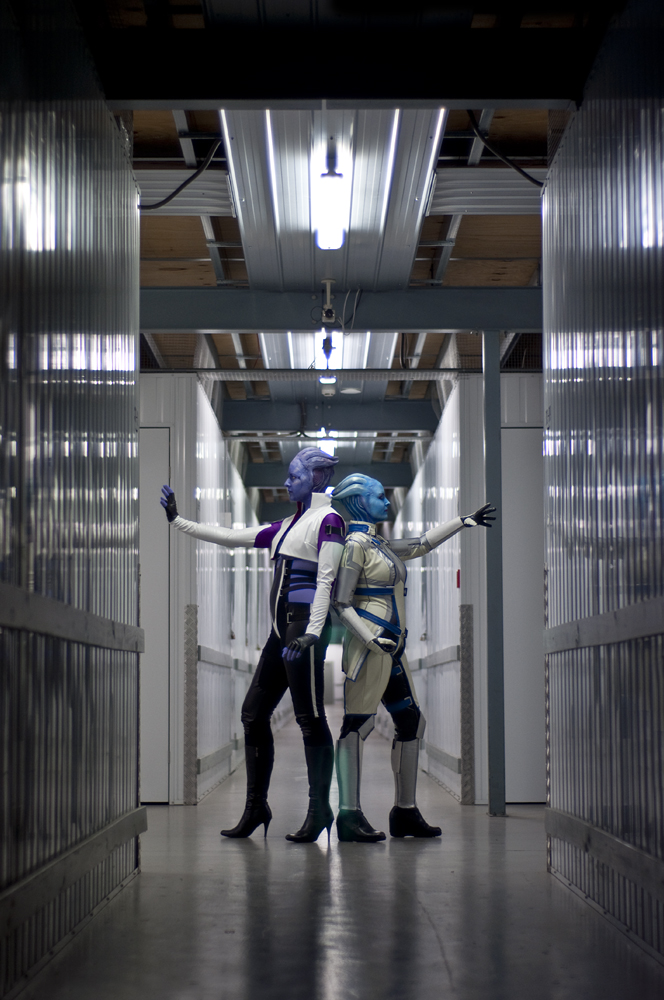 Watch

Reply

beautiful
I love how your shadow makes ur heels look extra high

Reply

Ahaha, I didn't notice! Man I was in agony by the end of the day...six hours on my feet and then a shoot :/
Reply

that must have been tiring! I always prefer having the shoot first
Reply

Beautiful pieces, makes me really wish that Asari existed.

They probably do, but I wish we could see them x )

Lovely job by the way. How long did these take you to make?
Reply

Thank you!

The headpieces were both made by

, and I know they took her a few months! She sold a few, I've seen her credited in a few places around DA

My Aria costume took a couple of weeks - I made it earlier this year, but re-did a lot of it over the past month. I applied my headpiece and makeup, and it took about four hours :/
Reply

Holy crap.
Props to you <3 You look good in it, and I can definitely tell you've spent a lot of time on accuracy with the character. I love Aria so much, and you did a fantastic job on all of your shots.
Keep up the great work, the world needs more fantastic artists like yourself!

Reply