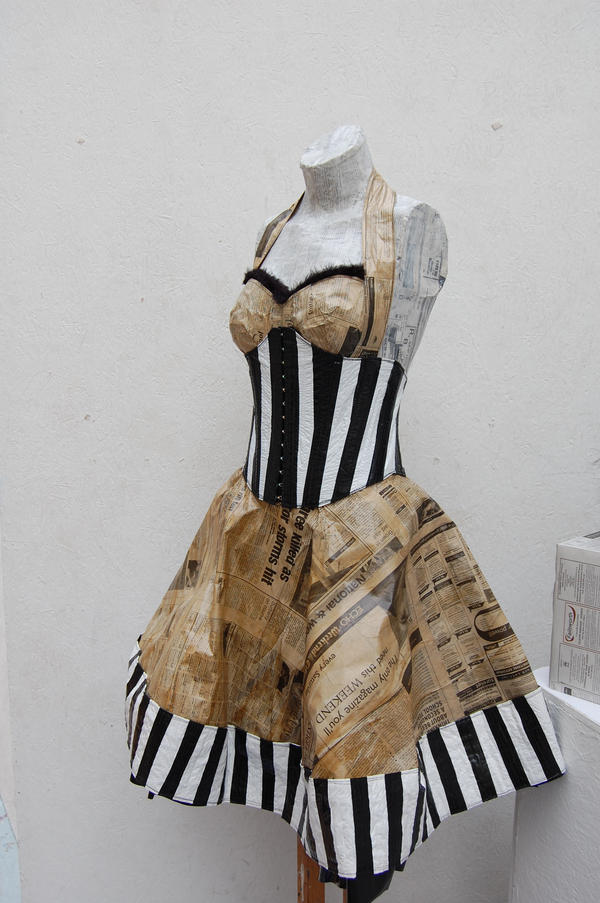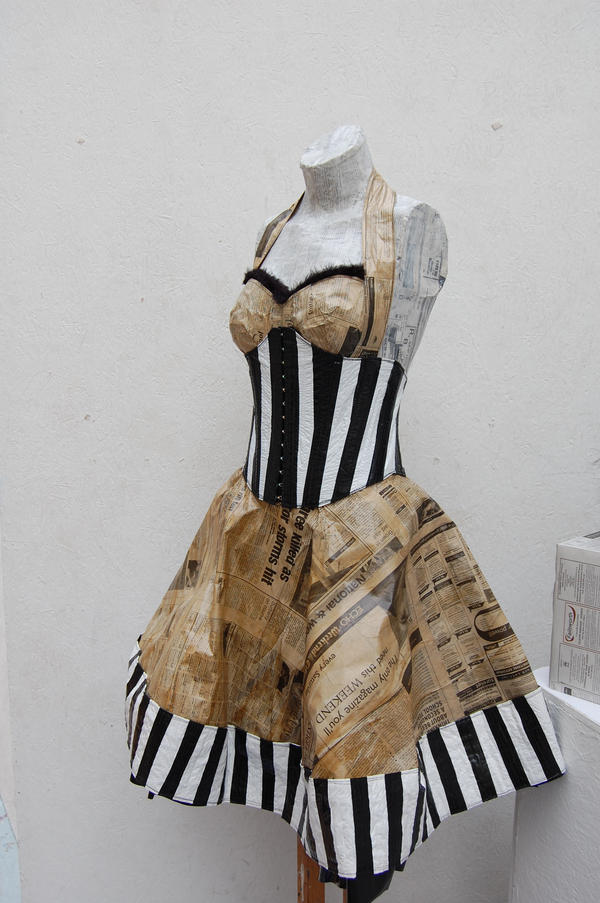 Watch
Promoting recycling and reuse.
Made from newspaper, plastic bags and bin liners (also some old curtains for lining the corset and some old fake fur)
The corsets pretty wearable, but the skirts a bit fragile. I probaly could've solved that given more time though.
Final piece for college, and I think I did pretty well for my first proper attempt at sewing.
Also made a tiny matching hat. But that doesn't really merit uploading.
Edit: Thankyou very much for the DD, especially to
mimeartist
and
myana
Also
Hat
Daily Deviation
Given 2008-06-05
I always find recycled art fascinating and am inspired by what people can create by reusing.
Trash Fashion
is a perfect example of this, as it is made out of newspapers and plastic bags. The design and outcome is just wonderful and ~
stasha-pistachio
did a marvelous job with creating recycled fashion. (
Suggested by

mimeartist

and Featured by Myana
)