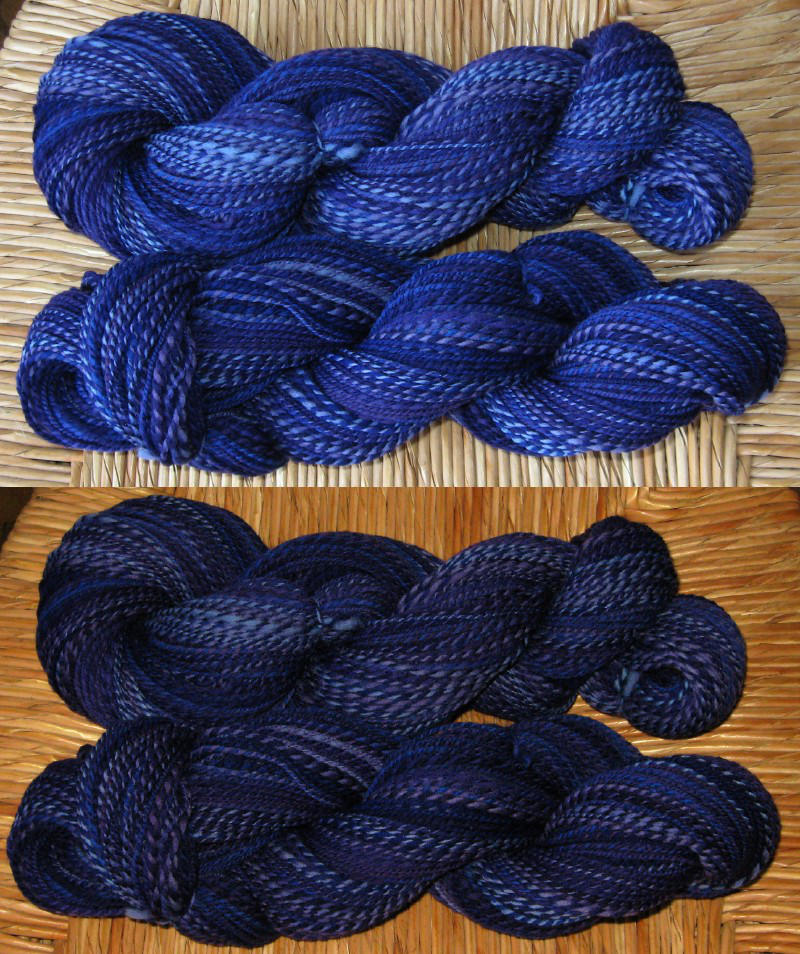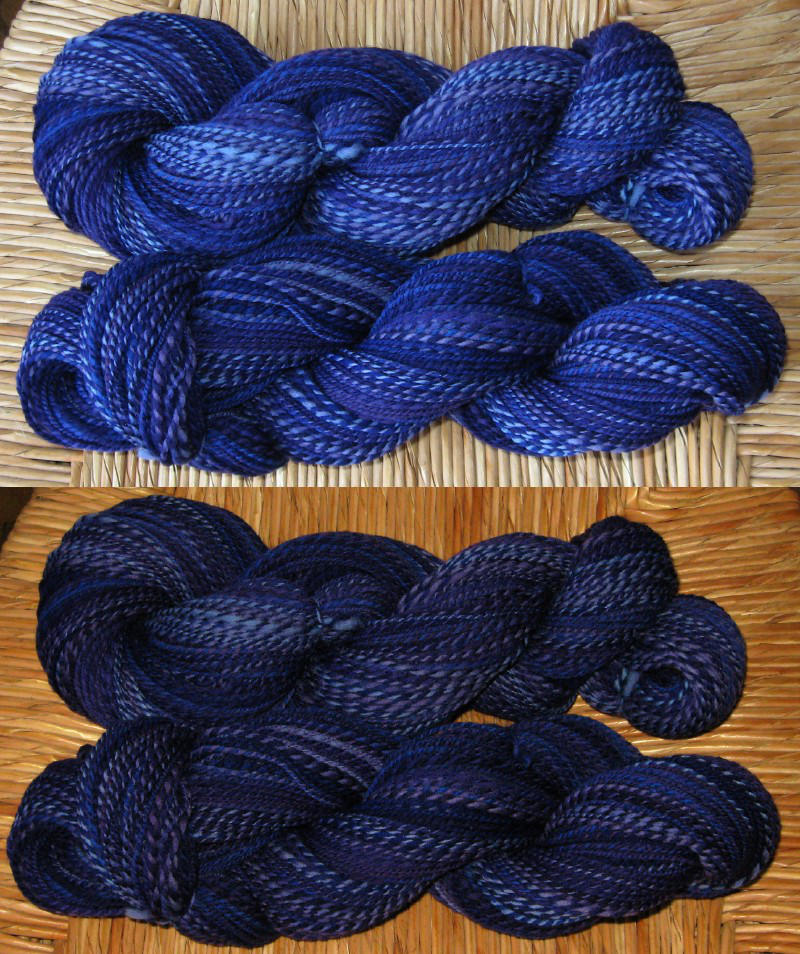 Watch
Commissioned yarn; blue and purple laceweight merino for ~
Alet
. Hand dyed and hand spun with love!
Once again, digital photography fails at distinguishing blue from purple. The lower picture is taken with artificial light, and though it's darker it shows the purple a bit better. Anyway, I'm pleased with how the yarn came out, and no photo can show how arfly soft and snuzzly it is.


wow this yarn is beautiful!
Reply

That blue is drop dead GORGEOUS!
Reply

Reply

!!! I love it!! It's beyond perfect -- I want to reach through the screen and snuggle it. (Because it's not weird to snuggle your yarn at all, nope.)

Yay with the happy dancing!
Reply

It is perfectly normal to snuggle your yarn. Or else I'm a weirdo too.

I hope it's as fun to work with as it was to make! Any chance you'll post the finished item once it's done? I love seeing what folks do with my yarn.
Reply

Sure I'll post it once I'm done (and probably before that, since my love of photographing my knitting is second only to my love of actually knitting) - though I might have to fumble around my DevArtFail for a bit. (I mainly post my yarn-related-things on Ravelry, which has become something like the second internet for me).
Sooo excited.

Reply

Aaah Ravelry. Such a brilliant idea, but for some reason I haven't logged on for months. I think it's because every time I visit the place, I find some brand new technique that I have to try omgrightnow!!! and whatever I'm currently working on gets shunted aside.

Reply

ooh i really like it! the yarn looks really even and the colours are perfect!
Reply

Those colors are just luscious and gorgeous! Wow! Hand-dyed? Color me impressed...
Reply

Thanks! It took me a couple tries to get both royal blue and deep purple on the same piece of roving. Fortunately, the great thing about fibers is that failed dye experiments can be a successful part of something else, so the lighter blue ended up blended with teal and black to make slate blue socks for Seebs, and the all-purple will get layered with tan, pink, and brown to make a yummy warm heather.
Reply