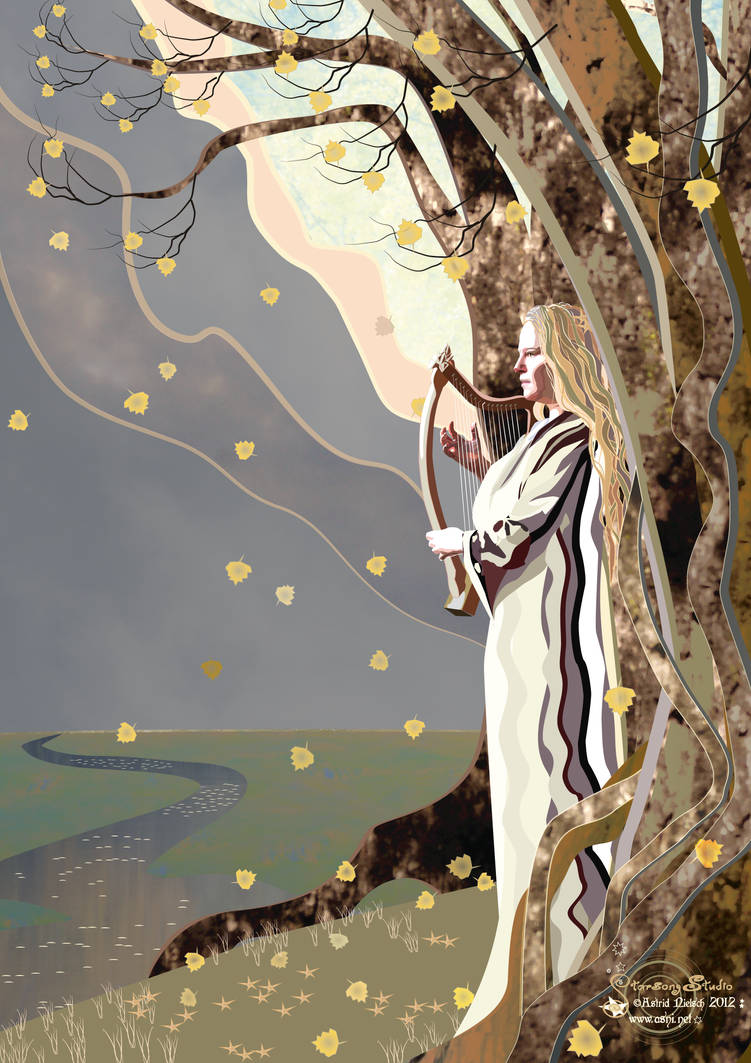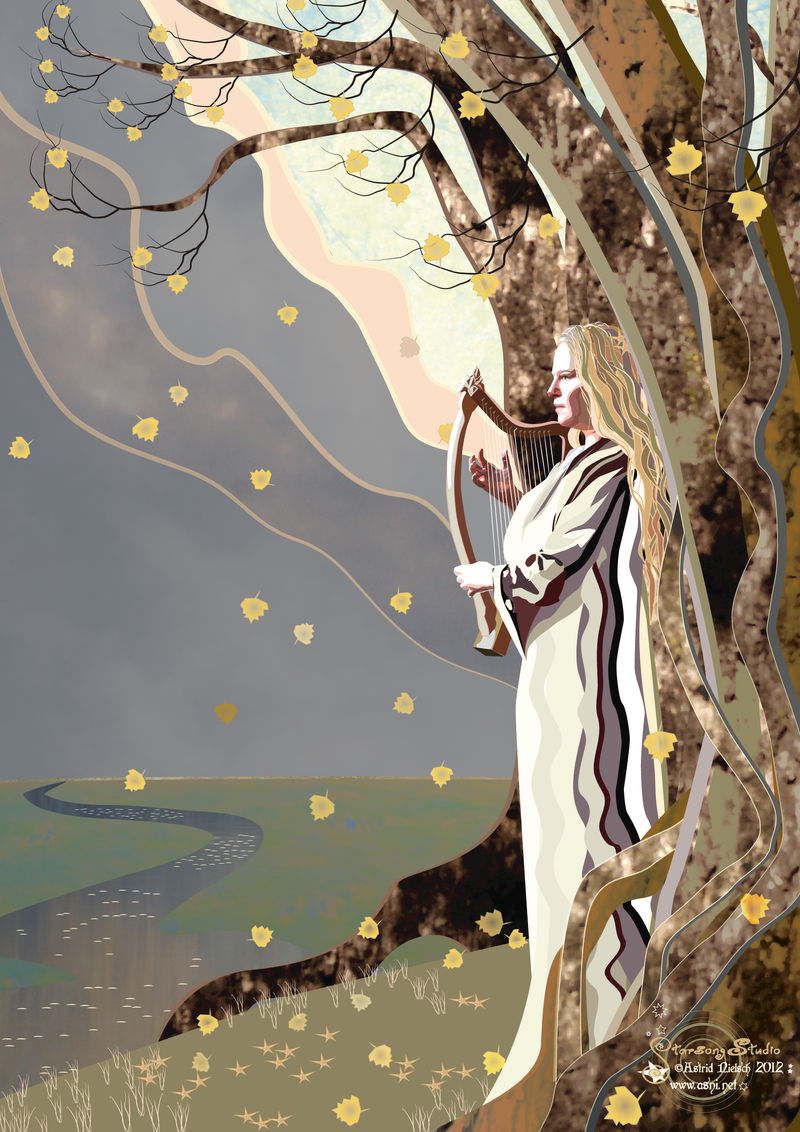 Watch
.. something about the golden leaves which are falling, and maybe you'll get lucky and find Valinor.
I am moderately pleased. I think it was worth another all-nighter, this one!
Adobe Illustrator with photographic textures (all photographs © myself)
Oh yeah, and I also used photo reference for the face, hands and harp .... look familiar?

This poster is now available on Ebay:
www.ebay.com/usr/4fro4o

I love it!

I play the harp also, how many strings do you got on yours Btw?

Reply

Wow this is awesome... such a unique style!
Reply

Reply

Wow! It's... Gorgeous!
You got the real elvish atmosphere in this work, the colors, the suavity and the peaceful, made me keep in front of the screen for minutes.
congratulations

Reply

I really like it. And yes, that face looks familiar

Reply