-
Comission prices
-
Shadowness
-
My-space
-
Youtube
-
Livestream
-
Facebook fan
-
Thumblr
Helloooo there

I have put together some helpful blogs and journals for you to read and have all the tools in your journey as a Photomanipulations artist. This amazing members had the kindness to gatter the basic and important informations you need. Tool of examples

In advance sorry my bad grammar.
The galleries in deviantart are divided by a specific theme in sub-categories that makes them easy to find.
browse.deviantart.com/digitalart/photomanip/
Abstract
Animals & Plants
Conceptual
Dark
Emotional
Fantasy
Humorous
Landscapes & Scenery
Macabre & Horror
Other
People
Political
Pop Art
Science Fiction
Surreal
A easy to read journal here about the
Gallery Descriptions
submitted by
IreneLangholm
There is this matter that is been discussed about the strange categorie in the photography section called
Digital Overlays
that in the end is the same as a "Photomanipulation" and is making us wonder witch one is the right way to go. Submitted by
IreneLangholm
We have then the Stock rules and policies. To make it simple and short, Google images and random sites are NOT legal/valid sources to get your stocks.
For works which are not valid stock resources you should first obtain proper permission for use, preferably in writing.
FAQ #157:
Can I use things created by other people in my submissions?
Explicit permission is not required when you choose to use valid stock resources unless the author ask so.
FAQ #306:
Does "Crediting" let me use whatever I want?
The most common Violations of the deviantART copyright policy happens by simply posting the work from another artist to your deviantART gallery, adapting or copying the original work or by manipulating or altering the original.
FAQ #8:
What are violations of the DeviantArt copyright policy?
There are so many diferent thoughts on this area so you should read all you need to know about it here
Stock policies
that explains very simple what you need to know BEFORE gattering the resources for your Photomanipulation. Submitted by
IreneLangholm
"Sources such as Photobucket and Google are not valid stock sources and the images found there cannot be used unless written permission from the original artist can be provided."
How to complement and integrate each photo
This is one of the main subjects while manipulating. You have to put the images together but they have to look like they are only one. Compositions and blending are the keys on having a perfect manip. Concept is what will make your work be interesting to the viewers but you have to make the colors, sizes, shapes work together.
I always prefer using PS, save the file a PSD so the layers dont dissapear and you can still edit them anytime you want.
What are layers?
Photoshop tools
How to crop/cut a photo
Blending tips
Blending tools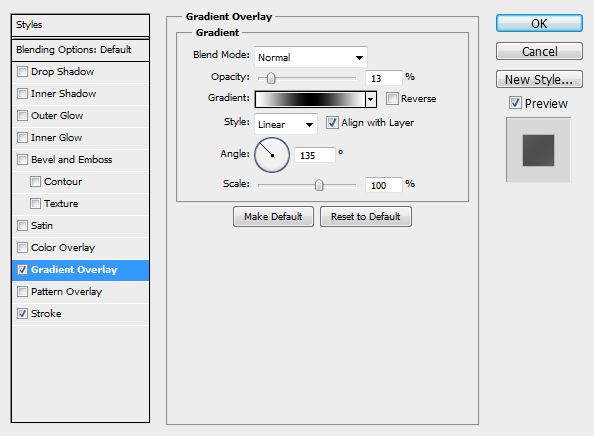 To go trough DA tuts go to browse.deviantart.com/resources/tutorials/digiart/photomanipulation
Ones you got all your resources from legal sites there are some helpfull tutorials you can read and practice.
Everything I know i've learned it and practice till my hands bleed. You can't expect that after watching some videos and reading the first lines of a elaborated Blog about manips suddenly you BOOM will have a masterpiece done in 5sec.
It takes time and dedication to LEARN & PRACTICE untill you are happy with the result. Some artist have the bad habit of been too concerned about what the other artists make and HOW they make it. You will find your way and skills eventually but you need to work for it.
Of course there is nothing wrong on asking for tips and critics but you need to understand that a Constructive Critic is the one way of getting better and see your errors so you can improve and move on to the next obstacle. But plain critics and awfull comments are unnecesary and you should think before spaming the artists that are just beginning. We have all been there,some are just starting so shut up and help them improve IF THEY ASK FOR IT, if not they may feel a bit rejected or insulted..
Tutorials: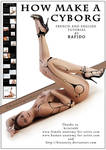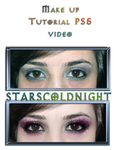 :thumb95966684: :thumb134103684:


Sites:
Photoshop cafe
Learn Photoshop CS5
SurrealPSD
Blending images
Videos:
Canal tutoriales
Painting hair PS5
Now you got your work done, i always leave the image saved for two days max, you will see that after you stop looking at the image so long you will find the things you did wrong or things you want to change and then open it again and edit/finish it.
You can also submitt it in Stash and send the link to who ever you want to ask for critics and tips before showing it to the world.
FAQ #440:
What is Sta.sh?
I suggest you put the words
"You are not allowed to use this image without my permission"
in the description of your work to avoid re-posts in other sites by other people that think you don't care if they do it.
-Try to use images larger then 900px to have more room to edit and perfection each part. This will give the image a better quality too.
-Use the Smudge tool in the borders of each image to blend them better.
-The Pen tool is a very helpfull object to select and crop exactly what you want. You can also use the Lasso tool & the Quick Selection tool for this.
-The Eraser is your best friend together with the History option/brush to deleted or forward your actions.
-A fast way to change shapes can be done with the Liquify tool above in the Menu window,filter,liquify.
-To get the shadows and highlights a stronger look you can use the Dodge/Burn/Sponge Tools. To add them from sratch use the layers,paint it and put it in the Multiply or Overlay option.
-Use tablets to paint better. I prefer Wacom.
-Signatures, watermarks and copyright notices are not required but their presence can help deter viewers from using your work without your permission.
FAQ #814:
Should I put a signature, watermark or copyright notice on my art before submitting it?