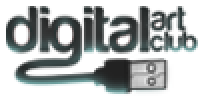 Good Morning fellow artists! 
We try our best to vote as fast as possible, please remember we all have work and life outside DA that we try to keep up as well.
Submissions can tale up to 48hs to be voted.
Please keep in mind we decline wrong folder submission on sight!
Folders:
3D Artwork & Fractals. Game platforms or 3D showrooms of cars or characters are NOT stocks. Direct links to 3D assets are required if they are not made by you.
Digital Paintings and Drawings 22 Full digital paintings, or Portraits with full detailed backgrounds and everything digitally painted. Credit your references and brushes.
Dibujos digitales completos hechos en la computadora. Credits a recursos usados, texturas, pinceles,etc.
Fotomontages usando 2 o mas imágenes, Credits a recursos usados, texturas, pinceles,etc.
A photo retouch falls under Traditional media according to google.
Posters, cubierta de libros, de comics, paginas de comics, tipografía,etc.
Gifs, animaciones, pixel, etc.
Characters - Portraits - Designs in general 3. (Character sheets, subjects without backgrounds, Character designs with solid backgrounds and not elaborated backgrounds, Portraits without backgrounds or detailed backgrounds, any type of instruments, weapons, car designs.)
Dibujos de personajes, diseños de cosas, sin fondo, ni propagandas de venta.
Recursos digitales para uso, pinceles, texturas, hechas en la computadora. NO fotografías.
I have also added a section in the front page for  Art of the week among our members! (I would select one of you if I could have the poll available)
REMEMBER WE ARE A DIGITAL ART ONLY GROUP
The folders have been re-organised and will hopefully be easier for users to submit to. Some folders have different rules and you should make sure you read them carefully.
Submissions Rules:
-->PHOTOMANIPULATIONS & LEGAL STOCKS
We are a Digital Art only group, Photography is NOT digital art.  

You can now submit 2 works per month.  

Submissions are are voted in 72hs, Please submit to the right folders.

WRONG FOLDER submission will be declined without notice. 

Select the right folder for your work according to the category of it.  If you are not sure, ask the admins.

All Photo manipulation must have Direct links to All resources used in the description, even purchased or public domain. Read our rules about Legal stock sites problem. Or add in the description if they are yours (my own stocks).

Photo Retouches unless heavily modified with a digital software, are not accepted, it belongs to the Traditional Media.

Sexual content is not allowed. We only accept artistic nudes, explicit V & P  are not accepted. Artistic Nudes are welcome as long as they follow the rule above.

If you find your work was declined, its 100% because of WRONG folder submission.

We dont accept insults to any kind of religion or people, or racism to any kind of ideals.

Using other artists Drawings to make your own Mix is agains copyright rules that protect those artists. We will not be accepting works that are not done/draw 100% by you.

No personal journals or commissions sheets advertisings, No adoptables filled with $ or add.

No literature unless it comes with a digital Artwork made 100% by you.

Drawings like lineart or simple vectors has to be at least detailed or have shadows, otherwise is just a sketch for us.

No excessive gore or violence against children or animals. If you are feeling gore, we recommend @PsychoArtistUnited

Collages or screenshots are declined. Game platforms or 3D showrooms ARE NOT stocks.

A direct copy of another artists work will be declined, even if it was in a different medium/style unless it was part of a challenge accepted by set artist. You can be inspired by that art and create something different as your own style, but direct copy won't be accepted.

Don´t submit art that was MADE for you and that you have submitted in your own gallery. Only the owner and artist can submit directly here.

All 3D art must have Direct links to All resources used in the description, even purchased or public domain. If they are made by you or o collaboration, add those words in the description (my own stocks).
RESUMED:
Digital Art only.

No W.I.P , Sketches, Scraps

No journals, No ads.

No commission sheets filled with ads.

No sexual content. No V/P showing.

Your works only.

No excessive gore or violence against children or animals.

No Insults of any kind.