Description
-
Blog Index
-
FAQs
-
RULES
-
Website
-
Commissions info
-
Tutorials
-
Tumblr
-
My awards
-
Stock -
Photoshop UK
-
Behance



A mysterious fog
the moon is full
Red is my blood in the sky above us
As i witness the arrival of the winter solstice
and cry from the abyss with the legions of Lilith

Moonspell - Ancient winter goddess.

BUY COVER -->bookcoversrealm.com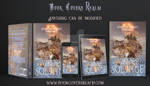 STOCK:
-Model: fav.me/d6tq6sl
mother_of_dragons_hair_stock
2-chocolate zero_gravity_hair by Trisste-stocks
-BG: fav.me/d6nfcs1
-Fractals: Made in Chaotica
gumroad.com/l/ZsFCuI
My creepy backgrounds
-Instrument: fav.me/d6211kd
dreamstimefree_4557791
dreamstimefree_540730
-Hands: hand-984170
-Spines: fav.me/d5op4cd
-Buildings: fav.me/d1h4mcq
-Sparks: frostbo.deviantart.com/art/Cel…
fav.me/d6nc2zc
redheadstock arcane brushes
-Head piece: fav.me/d4w05ye

The rest was painted in Photoshop CC, thanks for the stocks, favs and comments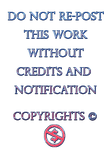 STORES:

SOCIETY6

ZAZZLE

REDBUBBLE

INPRINT
FAQS:
FAQ #157: Can I use things created by other people in my submissions?
FAQ #306: Does "Crediting" let me use whatever I want?
FAQ #8: What are violations of the DeviantArt copyright policy?
FAQ #155: How do I report a deviation which I think breaks the rules?

© Jessica Dueck. All Rights Reserved. You may not modify, re upload, copy, tube, or claim as your own. Respect the artist.
#bookcover
#bookcoverdesign
#bookcoverstore
#Romance
#Erotica
#Paranormal
#SteamPunk
#darkfantasy
#RomanticSuspense
#UrbanFantasy
#WomensFiction
#YA
#ScienceFiction
#Amazon
#eBook
#BookBuzz
#eReaders
#ePubChat
#iPad
#Kindle
#KindleBargain
#Kobo
#KDP
#Nook
#D2D
#SmashWords
#AskAgent
#AskAuthor
#AskEditor
#BookMarketing
#Publishing
#SelfPub
#AmWriting
#AmEditing
#CopyWriting
#Editing
#IndieAuthor
#RomanceWriter
#StoryStarter
#BookLovers
#Bibliophile
#FreeBooks
#saga
#bookseries
Image details
Image size
935x1432px 1.69 MB
Shutter Speed
1/160 second
Date Taken
Nov 8, 2008, 1:50:50 PM