FAQS
-
Website
-
Commissions OPEN
-
Blog Index
-
Tutorials
-
Tumblr
-
My Daily Deviations
-
Resources RULES
-
society6
-
Behance
-
Instagram
-
Zazzle



GALLERY FOLDERS:
PS files
-
Model Stocks
-
Premade Backgrounds
-
Objects stocks
-
Background stocks
-
Jenni stocks

Soul Collector
Scary, evil, dark and mean
Holy master of the supreme
Lord of delusion spreading fear
Those who disagree will disappear
Havoc and haze
Bleeding restless till the last days
The misanthropic mystery
Soul Collector - Destruction.


STOCK
Models Me & fav.me/d5c95b6
Sky fav.me/d32jk5p & fav.me/d10k0lz
Bridge fav.me/d5birzy
Textures fav.me/df2r8f fav.me/d38a3ao
Window fav.me/d1ubhcw
Bird fav.me/d5ka5xr
Fire ayelie-stock.deviantart.com/ar… fav.me/d1c1qkq
Hands fav.me/d4glvn
Chains fav.me/d52m4hf
Bones resurgere.deviantart.com/art/P… resurgere & fav.me/d121lkr
Hair parts fav.me/d489pnc
Dress by PrincessInHeaven (file deleted)
Suit & Fabric fav.me/d1gto8w
Weapon fav.me/d18t869
Horns fav.me/d5k6v9x


the rest was painted in PS 6..thanks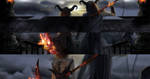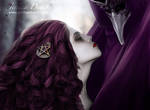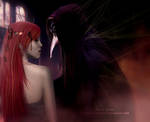 ---
FAQS:
FAQ #157: Can I use things created by other people in my submissions?
FAQ #306: Does "Crediting" let me use whatever I want?
FAQ #8: What are violations of the DeviantArt copyright policy?
FAQ #155: How do I report a deviation which I think breaks the rules?
© copyright 2015 - All Rights Reserved. You may not modify, re upload, copy, tube, or claim as your own. Respect the artist.
Image details
Image size
1000x694px 568.75 KB