Watch
FAQS
-
Website
-
Commissions
-
Blog Index
-
Tutorials
-
Tumblr
-
My Daily Deviations
-
Stock Ru
les -
Behance
STORES:
-Society6 -Zazzle - Redbubble - Inprint - Deviantart
GALLERY FOLDERS:
PS files - Model Stocks - Premade Backgrounds - Objects stocks - Background stocks - Animals stocks


This work can be interpreted in so many ways, how do you see it? Is it Damned love, forbidden love or simply unforgettable even after death?

Like a death grip vice on my scattered brain.
What's lost is found, right by your side.
This is my vow
Speak the shame of eternal rage
I am thinking the truth, I'm going insane
Like a bomb that ticks when my heart clicks.
Are you still there?
Black veil brides - My vow.



BOOK COVERS -->bookcoversrealm.com/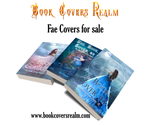 STOCK:
-
Model:
unsplash.com/photos/FnZ5vv2SmU…
-Plants:
unsplash.com/photos/db23UKIiAd…
annamae22.deviantart.com/art/T…
elandria.deviantart.com/art/St…
celairen-stock.deviantart.com/…
3D FANTASY VEGETATION PNG PACK by
STIKS-1969
static.pexels.com/photos/32605…
- Magic:
starscoldnight.deviantart.com/…
cd-stock.deviantart.com/art/Ni…
pixabay.com/en/knife-dagger-3d…
pixabay.com/en/gold-texture-st…
-BG:
roy3d.deviantart.com/art/Butte…
mottisfon 20 by OghamMoon
jean52.deviantart.com/art/Lamp…

jeffkingston.deviantart.com/ar…
jean52.deviantart.com/art/Text…
ybsilon-stock.deviantart.com/a…
- Hair:
fav.me/d8o4gvo
The rest was painted in Photoshop CC, thanks for the stocks, favs and comments




GET THE LATEST NEWS IN
www.facebook.com/Starscoldnigh…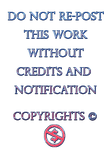 STORES:
Art Prints, Stationery Cards, iPhone & iPod Cases, iPad Cases, Laptop & iPad Skins, T-shirts, V-neck T-shirts, Baby Clothes, Throw Pillows,Tote Bags, Wall Clocks, Mugs, Rugs, Duvet Covers, jewelry, chains, boxes, containers, glasses, and more!

SOCIETY6

ZAZZLE

REDBUBBLE

INPRINT

DesignByHumans
---

FAQS:
FAQ #157: Can I use things created by other people in my submissions?
FAQ #306: Does "Crediting" let me use whatever I want?
FAQ #8: What are violations of the deviantART copyright policy?
FAQ #155: How do I report a deviation which I think breaks the rules?

© copyright Jessica Dueck. All Rights Reserved. You may not modify, re upload, copy, tube, or claim as your own. Respect the artist.