GALLERY FOLDERS:
PS files
-
Model Stocks
-
Premade Backgrounds
-
Objects stocks
-
Background stocks
-
Jenni stocks

The rest was painted in PS CC..thank you

I got inspired after reading this book from Kresley Cole called Dark need at nights edge

Is about a ghost and a vampire love story

kresleycole.com/books/dark-nee…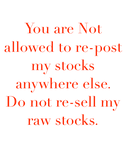 ---

FAQS:
FAQ #157: Can I use things created by other people in my submissions?
FAQ #306: Does "Crediting" let me use whatever I want?
FAQ #8: What are violations of the deviantART copyright policy?
FAQ #155: How do I report a deviation which I think breaks the rules?

© copyright 2013 - All Rights Reserved. You may not modify, re upload, copy, tube, or claim as your own. Respect the artist.




Image details
Image size
996x802px 129.36 KB