-
Blog Index
-
FAQs
-
RULES
-
Website
-
Commissions info
-
Tutorials
-
Tumblr
-
My awards
-
Stock -
Photoshop UK
-
Behance




RULES & COMMERCIAL USES

Stocks RULES!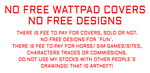 Don´t forget to read my commissions rules, my SIM Games/ Horse site rules and my WATTPAD use rules, thanks for using!

The payment also needed for
wattpad covers,
sold or not to the author.

You are not allowed to use my stocks with
other artists
drawings to make your own Mix, banners etc, this is called arthief
If you are using my stock for commercial use, FIRST email me or note me the final image and then pay the commercial fee, I have the right to refuse the use of my stock in your work if it doesn't follow my rules and to play safe BEFORE you pay me for the stock.
Thanks for the stocks to
bean-stock
&
Jantiff-Stocks
&
Uzelena
theRyanna


COMMISSIONSServices website:
- Cleaning of impurities and imperfections.
- Custom Photo montages.
- Deleting people or objects.
- Retouching and color changes, both hair and clothes.
- Book Covers.
- Design of flyers, posters, websites, logos, cards, etc..

Only paypal payments or a Payoneer payment with any credit card.
Remember to send legal and to use for commercial stock images and not plain photos you find in Google if you have a specific image you want me to use.
PRICES: www.jessicadueck.com

Book Cover Art Website
Send your Idea or stocks to my email with all the info possible to jessicadueck@msn.com.
Using only high quality photos for best resolution.
PRICES:
-Starting from 50$ depe

STOCKS RULES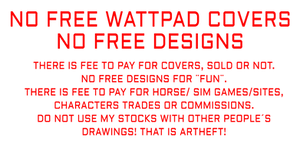 COMMERCIAL USE OF MY STOCKS
(Have a fee)

BUY LICENSES DIRECTLY HERE <-

BUY BOOK COVERS HERE<-

:bulleted: BUY STOCKS WITH LICENSE HERE


My exclusive stocks that you buy with

points for download DOES NOT grant you commercial license.
You still have to pay the fee below.
The payment also applies to wattpad covers, sold or not to the author.
No free designs for show, pay for the cover license.

Horse/ SIM ga

What you need to know - Photomanipulations- Comission prices - Shadowness - My-space - Youtube - Livestream - Facebook fan - Thumblr
Helloooo there


I have put together some helpful blogs and journals for you to read and have all the tools in your journey as a Photomanipulations artist. This amazing members had the kindness to gatter the basic and important informations you need. Tool of examples :iconphotoshopplz: In advance sorry my bad grammar.
The galleries in deviantart are divided by a specific theme in sub-categories that makes them easy to find.
browse.deviantart.co
Image details
Image size
1005x1284px 2.11 MB