-
Commissions OPEN
-
Blog Index
- href="
shadowness.com/diabolic
">Shadowness -
Tutorials
-
Thumblr
-
My Daily Deviations
-
Resources RULES
-
Dark Portafolio


href="
www.facebook.com/Starscoldnigh…
">

GALLERY FOLDERS:
PS files
-
Model Stocks
-
Premade Backgrounds
-
Objects stocks
-
Background stocks
-
Jenni stocks
Don't be scared, now your dream will become reality,
a challenge that is a step closer today than it was yesterday
Only your graceful name resounds into the world
If I hesitated I can't even escape it
Destroyed, pushed away, only the best of the best survive
Younique Unit – MAXSTEP.

STOCK

Model fav.me/d5efvp8
BG fav.me/d5jt8nm
Brass sunwatch fav.me/d1enw7g
Horns fav.me/d5k6v9x
Wings gum.co/YeGAR
Fractal fav.me/d1pgfjy fav.me/d5esayj fav.me/d5gi00g
Hair parts fav.me/d2uv570

the rest was painted in PS CS6... Full view please, thanks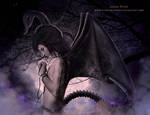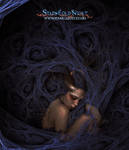 FAQ #157:
Can I use things created by other people in my submissions?
FAQ #306:
Does "Crediting" let me use whatever I want?
FAQ #8:
What are violations of the DeviantArt copyright policy?
FAQ #155:
How do I report a deviation which I think breaks the rules?
Image details
Image size
1000x647px 125.76 KB