STOCK:

-Model: pixabay.com/en/dagger-knife-da…
infrablack-stock.deviantart.co… Infrablack-stock
marcelabolivar.deviantart.com/… by MarcelaBolivar
stock.adobe.com/stock-photo/dr…
sirius-sdz.deviantart.com/art/… Sirius-sdz
stock.adobe.com/stock-photo/fa…
unsplash.com/photos/961VLWB30w…
bluefire_2_by Eerilyfair-Stock removed
cd-stock.deviantart.com/art/Ni… CD-STOCK
stock.adobe.com/stock-photo/ce…
The rest was painted in Photoshop CC, thanks for the stocks, favs and comments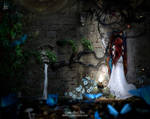 GET THE LATEST NEWS IN
www.facebook.com/Starscoldnigh…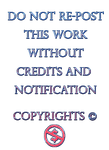 STORES:
Art Prints, Stationery Cards, iPhone & iPod Cases, iPad Cases, Laptop & iPad Skins, T-shirts, V-neck T-shirts, Baby Clothes, Throw Pillows,Tote Bags, Wall Clocks, Mugs, Rugs, Duvet Covers, jewelry, chains, boxes, containers, glasses, and more!

SOCIETY6

ZAZZLE

REDBUBBLE

INPRINT

DesignByHumans
---

FAQS:
FAQ #157: Can I use things created by other people in my submissions?
FAQ #306: Does "Crediting" let me use whatever I want?
FAQ #8: What are violations of the deviantART copyright policy?
FAQ #155: How do I report a deviation which I think breaks the rules?

© copyright Jessica Dueck. All Rights Reserved. You may not modify, re upload, copy, tube, or claim as your own. Respect the artist.