Blog Index
- href="
shadowness.com/diabolic
">Shadowness -
Tutorials
- href="
www.facebook.com/Starscoldnigh…
">Facebook fan -
Thumblr
-
My Daily Deviations
-
Resources RULES
GALLERY FOLDERS:
PS files
-
Model Stocks
-
Premade Backgrounds
-
Objects stocks
-
Background stocks
-
Jenni stocks
In the name of the lord of chaos
Luciferi excelsi and lord belial
Show us the path
Release all the spirits and take my hand
Onward the battle
Prepared to fight
Defending the throne of who lives in sin
Bringer of plagues
Bringer of death
A sealed alliance you'll never break
Open the gates to the worlds of the shadows
Bring the ones, the disciples of the chaos
This is the coming of the horned god of gold
Prepare the dagger
Sealing the spell
Mistweaver- He Who Takes Your Soul.

STOCK

Model - fav.me/d5eh36z
BG premade 9 by

Ash3xpired-stock

(file deleted)
Skulls fav.me/d58pm7m
Body's fav.me/d1gtomw
Cristal's fav.me/d1diwob
Smoke fav.me/d6t9ymn
Fractal fav.me/d3gqp7s

the rest was painted in PS CS6... Im going to edit somethings but for now is all, i wanted to create a invocation of souls, obligated by demons to find them and devour them, there are some scary faces hidden too, thanks



: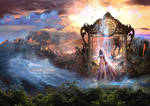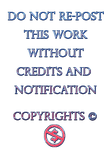 STORES:

SOCIETY6

ZAZZLE

REDBUBBLE

INPRINT
FAQS:
FAQ #157: Can I use things created by other people in my submissions?
FAQ #306: Does "Crediting" let me use whatever I want?
FAQ #8: What are violations of the DeviantArt copyright policy?
FAQ #155: How do I report a deviation which I think breaks the rules?

© copyright Jessica Dueck. All Rights Reserved. You may not modify, re upload, copy, tube, or claim as your own. Respect the artist.
Image details
Image size
1235x1500px 1.02 MB