Journal Entry:
Wed Oct 14, 2015, 8:14 AM
I'm very excited it's October! I have my halloween decorations and lights up. Watching more fitting shows for the season everything from Supernatural (I seem to continue it every October, how many Octobers will this take to catch up I wonder? o.O) and Adam's Family to checking out Tokyo Ghoul and Shiki. What do you guys like to watch this time of year? Anyway... on to the cons!

MANA-CON - Saturday, October 24th (BRADENTON)
For anyone in the nearby area,
Mana-con
is a very fun free one-day con at a two story library in Bradenton. I've been going for a few years now and it's always a lot of fun and keeps growing. They have a lot of fun events, food trucks, and well you know, I'll be in the artist alley

SHADOCON - November 6-8 (Palm Harbor)
I'll be at Shadocon this year! You can find me in the DEALERS area, sharing a corner booth with
Gezusfreek
so come see us!
www.shadocon.com/
.
HOLIDAY MATSURI - December 18-20 (Orlando)
Holiday Matsuri
is a super fun and festive anime con right smack dab during the season. The weather's is cooled down and feels great and seeing Christmas themed cosplay everywhere just makes it extra special. It's the anime con you love plus an added cheerful boost! I will be in the Dealer's as usual, and splitting with
BrittanysDesigns
Fusion Con - February 6 (New Port Richey)
Megacon - May 26 - 29 (Orlando)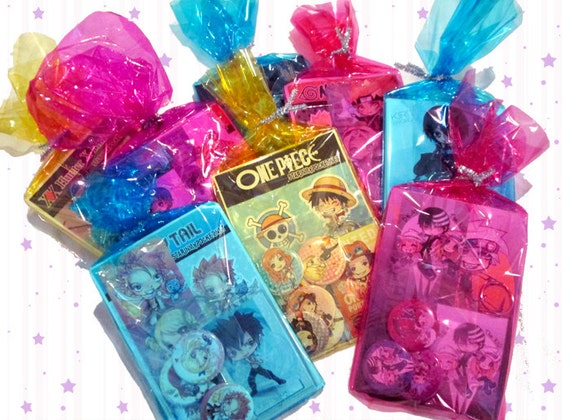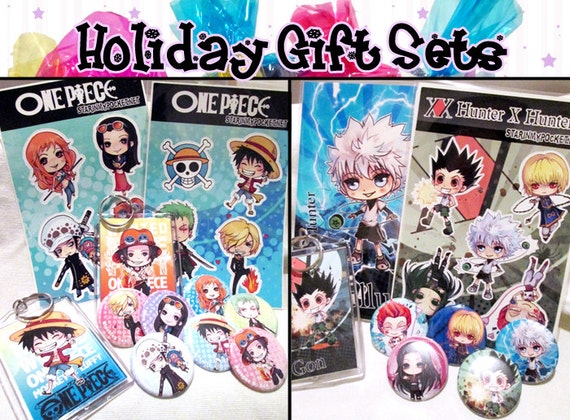 And for anyone too far to make any of the conventions, remember most of my items are on Etsy! The holidays are coming up so it's a great time to shop for gifts. I still have my
Holiday Gift set
bundles available from last year (with even more options!). For yourself or a friend, they give a special discount for a set of buttons, stickers, keychains and more.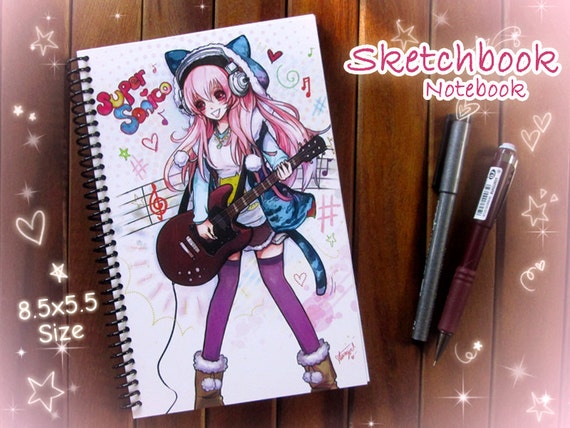 Super Sonico Sketchbook or Journal now available! You can also mix it up as usual and get it half sketchbook half notebook.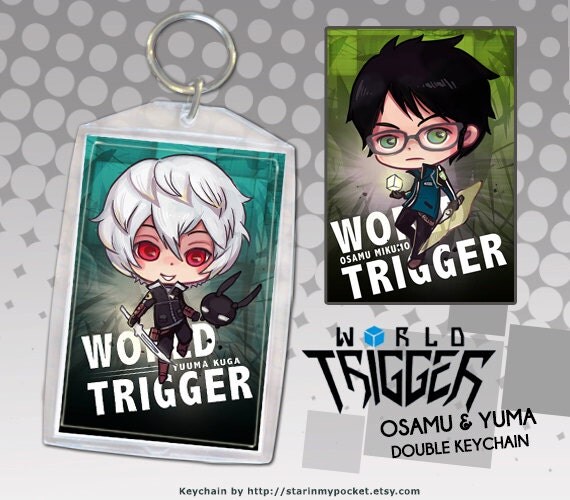 Can't believe I forgot to post these two! I think I was scrambling before the last con. I LOVE World Trigger and was super excited to get a commission for them. With the end of Hunter x Hunter anime this series has got to be my current favorite and I hope it gets a lot more love. If you haven't, I highly recommend watching it. After a few episodes, you'll be hooked. I may do more characters for the series in the future, but really, these two are my favorite anyway <3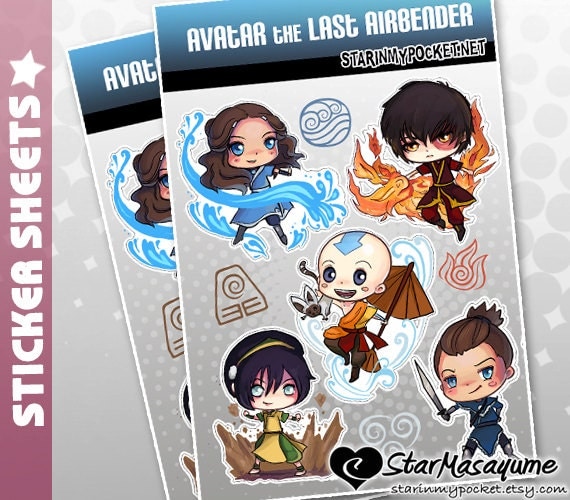 I have A LOT of new
vinyl sticker sheets,
so definitely check them out! I'm afraid I now have too many but stickers are just too fun. I have added Avatar, Legend of Korra, Harry Potter, and 2 Avengers!
Even though I've been quiet on DA, I try to post more often on Facebook so be sure to like my page if you like to see more updates from me <3 I usually post commissions, work in progress, and other updates. I've also done a lot more with digital stamps and if you are at all interested, I have a facebook page for my
StarStampz
and also a
fan group page
. Have to say I'm loving creating line art stamps and seeing all the fun and wonderful creations everyone does.
Will post more about those and show off some work from my design team next time!

Watch