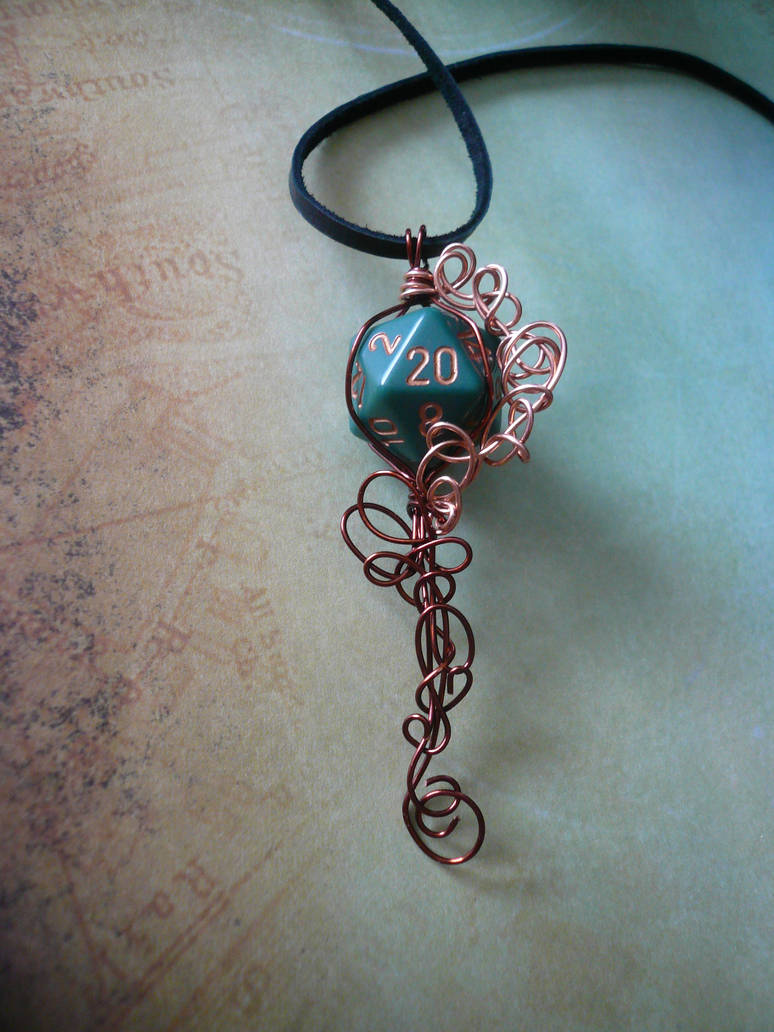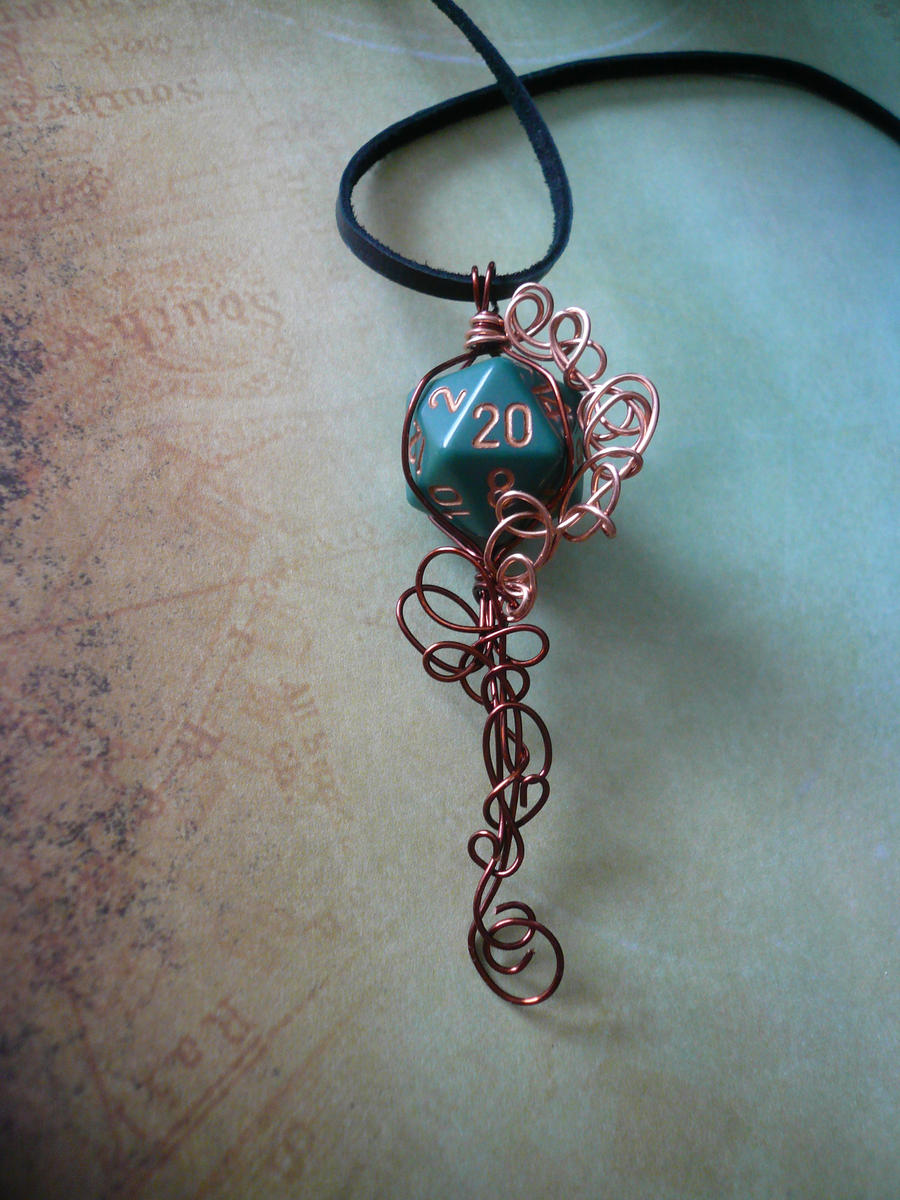 Reply

lol being an advid Dungeon Master I love this..lol makes me wonder what I could create with my spare dice..lol
Reply

I like your style with a lot of beads and minimal wire. Throwing in a d20 would only help things.

Reply

I... LOVELOVELOVE THIS!!! I wish I had some fancy dress to wear with this on DnD Sundays. :/
Reply

I wore this very briefly at my last D&D session right after I finished making it. (With my short attention span, I need something to do when it isn't my turn.) It went very nicely with my olive green cami and green/black/gray skirt.

Usually when I'm designing my jewelry, my vision is to make everyday outfits more amazing.

But I guess this would look awesome with a fancy dress. (And now I have the sudden urge to play ultra-formal D&D.)
Reply

It seems a little too fancy for my usual t-shirt and denim jeans, haha. But I really love this piece.

Reply