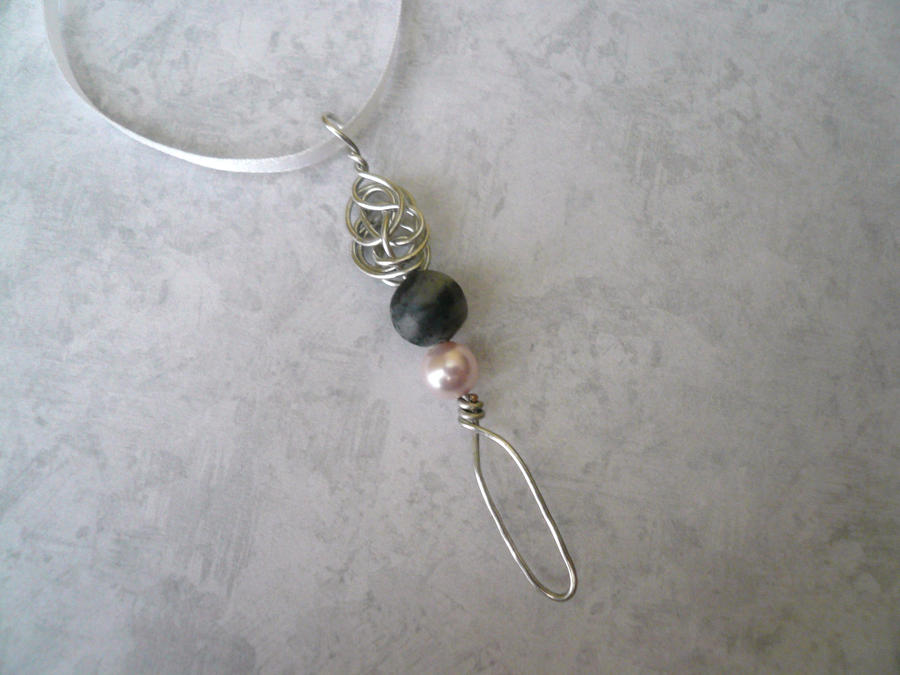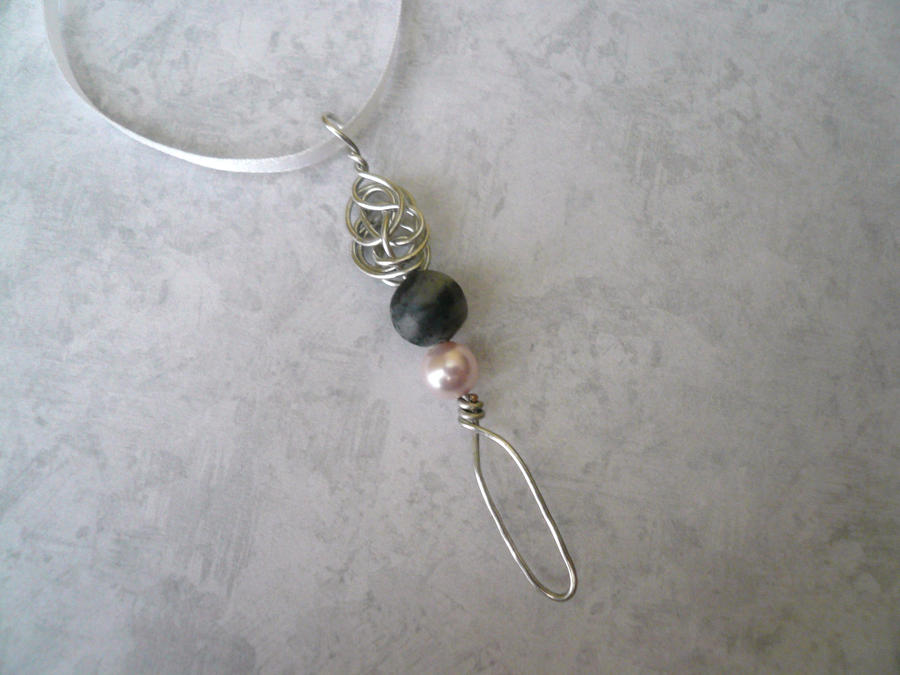 A soft pearl and a somber stone in a slender design that tapers to a rounded point. The purpose of the open ellipse at the bottom is meant to artistically extend the composition of the shrinking circle pattern, while at the same time, lightening the design with the open middle. Which is a great cover story to use when everyone wants to know where all those bubbles just came from!
$20
Starlit Sorceress Jewelry
Check out my website for details:
[link]
+Watch me to see my new designs as they come out
[link]
Silvered copper wire, Swarovski pearl, and marble bead. A little over two inches long.
Instructions:
1. Wear around your neck on the (long) ribbon.
2. Dip into a container of bubble solution.
3. Conceal the container.
4. Assume an innocuous posture.
4. Blow bubbles.
5. Immediately drop the necklace.
6. Who you? You couldn't
possibly
have blown those bubbles!
Easy bubble solution recipie
--------------------------
3/4 cup water
1/4 cup strong dishsoap
1 tsp sugar
Another stealth bubble wand necklace: [link]