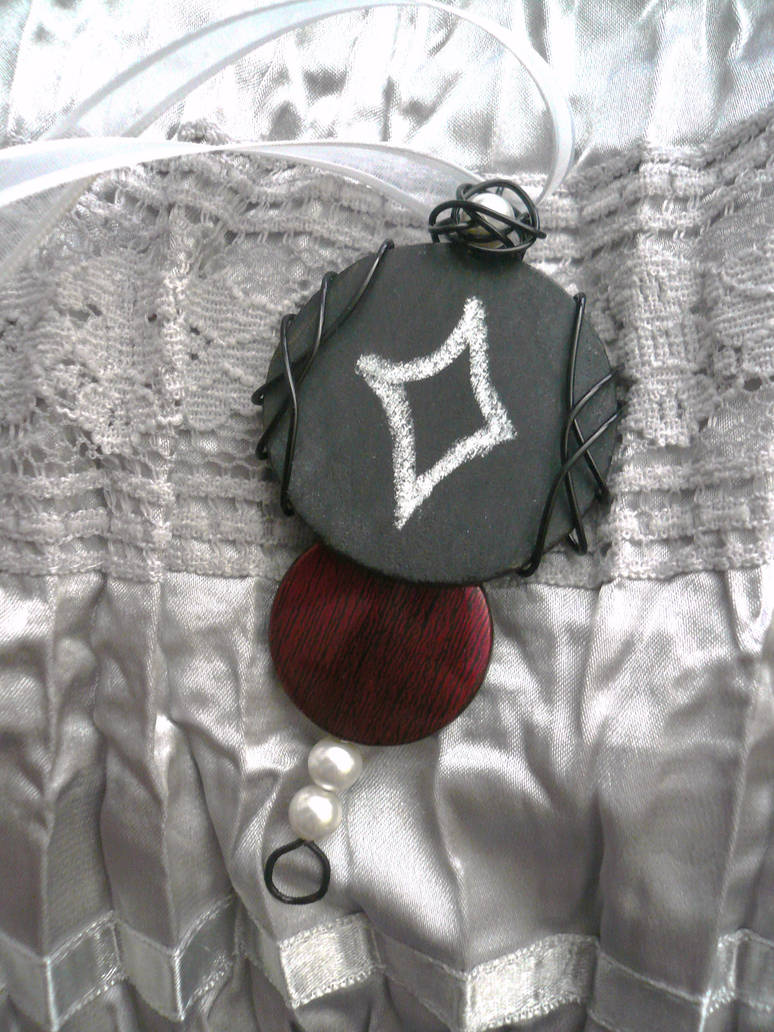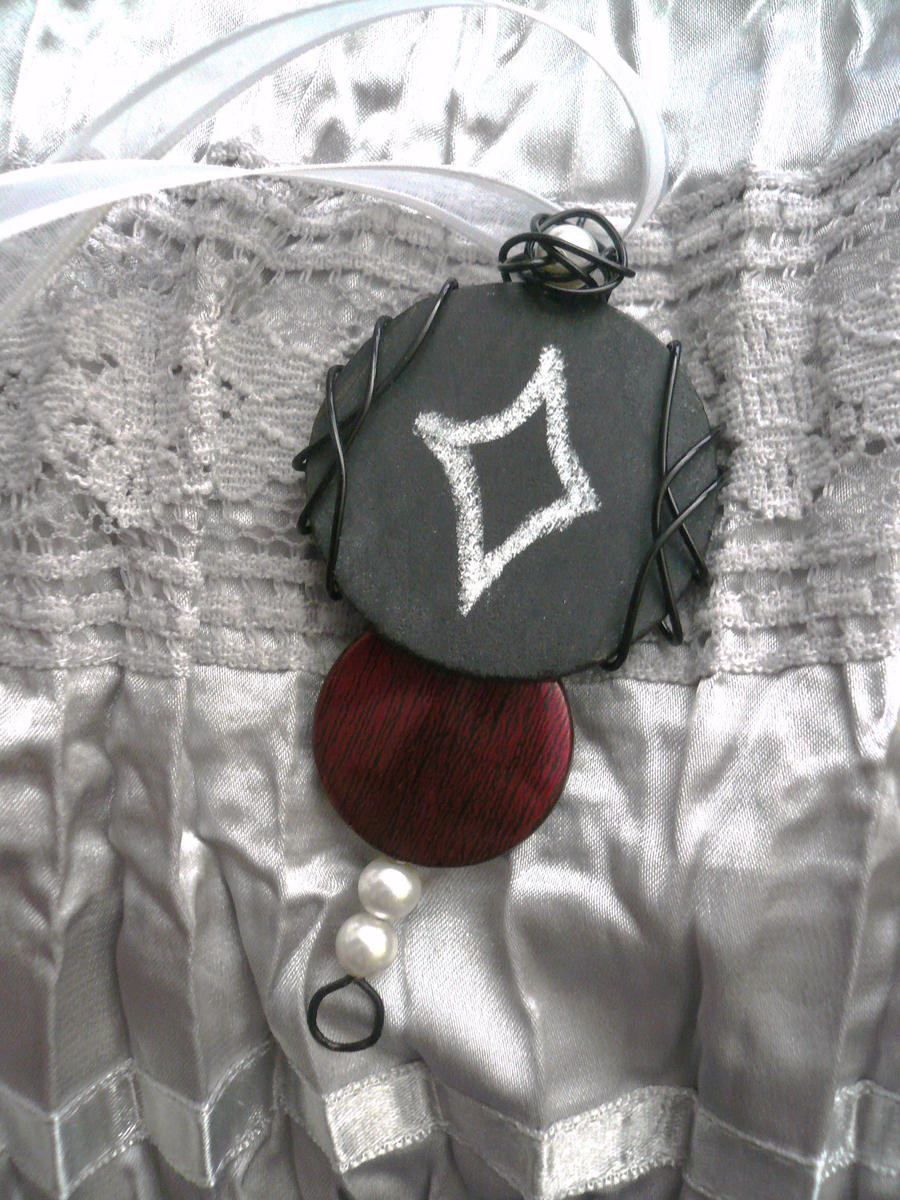 A bold statement watching for a chance to express itself.
$28
Starlit Sorceress Jewelry
Check out my website for details:
[link]
+Watch me to see my new designs as they come out
[link]
Wooden disc painted with acrylic chalkboard paint, wrapped in enameled copper wire with an acrylic bead and Swarovski pearls. Three and a half inches long.
Each chalkboard pendant comes with a free piece of chalk and a small felt square for erasing.